Julbo Montebianco
$100.00 – $230.00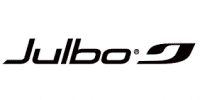 SKU:

Julbo Montebianco
Categories: Baseball Sunglasses, Bifocal Sports Sunglasses, Fashion Sunglasses, High Performance Sports Sunglasses, Hiking Sunglasses, Julbo, Mens Fashion Sunglasses, Mens Sports Sunglasses, Non-RX Eyeglasses, PHOTOCHROMATIC SPORTS, Polarized Sports Sunglasses, Prescription Beach Volleyball Sunglasses, Prescription Cycling Sunglasses, Prescription Golf Sunglasses, Prescription Mountain Biking Sunglasses, Prescription Mountaineering Glasses and Glacier Glasses, Prescription Running Sunglasses, Prescription Sport Sunglasses, Prescription Sunglasses, Prescription Tennis Sunglasses, Sports and Performance Sunglasses, Water Resistant Hydrophobic Sports Sunglasses, Womens Fashion Sunglasses, Womens Sports Sunglasses
Description
TECHNICAL FEATURES
Lens depth : 39
Distance : 15
Temple length : 130
Base : 8
Hinges : Oui
Size : 62
Cord attachment : Allows attachment of a cord.
Curved temples : Ergonomic profile for good grip on the face and head.
Grip Tech : Exclusive soft-comfort material on the temples that doesn't stick to hair, giving perfect grip and comfort
Removable side shields : Side protection from sunlight.
Total Cover : Maximum protection from sunlight in extreme conditions.
ACCESSORIES INCLUDED
This model comes with an adjustable strap.
Additional information
| | |
| --- | --- |
| Color / Lens | Army/Camel/Orange Frame with Spectron 3CF Lenses, Blue/Blue/Orange Frame with REACTIV Cameleon Lenses, Dark Gray/Yellow Frame with REACTIV Zebra Lenses, Matte Black/Lime Green Frame with Spectron 4 Lenses, Shiny Black Frame with Spectron 4 Lenses |