Coach Sunglasses for Women
BEST DEALS AND LATEST STYLES OF COACH SUNGLASSES FOR WOMEN
Coach Sunglasses for Women Features
ONLY THE HIGHEST STANDARDS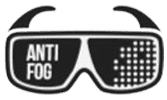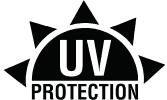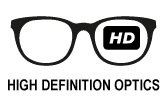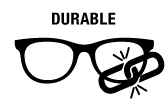 Related Categories Coach Sunglasses for Women
Find Your Perfect Coach Sunglasses for Women
Coach Sunglasses for Women FAQs
What do I need to order glasses online from Safety Gear Pro?
To order glasses, you will need a current prescription from your eye doctor, your PD and your frame size. Each step of the way you are guided to customize your lenses with prescription information, type of lens and optional features. You will also need your payment information to check out.
What is a PD?
PD stands for pupillary distance. This is the measurement from the center of one pupil to the center of the other. It's important to get an accurate measurement to ensure your prescription lenses are centered properly. You can measure your PD using a ruler in front of a mirror.
What can I customize on my lenses?
Once you choose your frame, you will go through a guided customization process. You can choose single vision or multifocal lenses with standard or HD clarity. Sunglasses tints come in a variety of colors for you to choose from. You can also decide if you'd like mirrored or polarized lenses.
Do I need polarized lenses?
If you are on the road often or enjoy being outside, polarized lenses might be a fantastic option for you. They increase your clarity of vision when the sun is bright outside by preventing the glare bouncing off of glass, snow or water from reaching your eyes.
How do I find the right size frames?
The best way to find frames that fit is to measure your current pair of glasses. Measure the length of the arms, the bridge width, the size of the lenses and the height of the lenses. Use these measurements to compare the numbers under the description of the frames you like.
Coach Sunglasses for Women Related Videos
WATCH & LEARN HOW OUR COACH SUNGLASSES FOR WOMEN PROTECT YOUR EYES
Best Women's Prescription Sunglasses of 2020
How to Choose Sunglasses | Get Glasses that Fit & Look Good!
Blogs Related To Coach Sunglasses for Women
Learn about Coach Sunglasses for Women
Clear Vision & Style in Coach Sunglasses for Women
FASHION, PERFORMANCE & STYLE IN COACH SUNGLASSES FOR WOMEN
Uncompromising Quality Vision
Shop for your favorite pair of frames today with the selection available at Safety Gear Pro. You can check out with confidence knowing you're getting the top-quality technology combined with on-trend designs.