BEST DEALS AND LATEST HI-VIZ SAFETY APPAREL STYLES
Hi-viz Safety Apparel Features
ONLY THE HIGHEST STANDARDS IN PROTECTION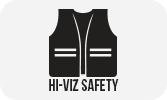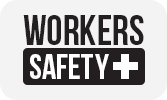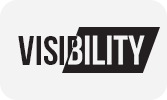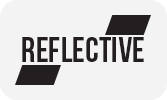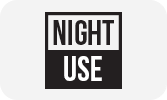 Hi-viz Safety Apparel Collections
Find the Perfect Hi-viz Safety Apparel for the job
Best Hi-viz Safety Apparel
Safety Clothing for Worksites
Evershield is a highly effective durable omni-repellent. That means it can protect fabrics from water, oils, concrete, ice and many other liquids. When used on safety clothing, Evershield can ensure that the high visibility material and other safety features stay clean and effective. Safety Gear Pro offers several high-visibility, pubic safety vests treated with this protectant.
MCR Safety Vortex Clothing
MCR Safety's Vortex hi vis apparel is designed to offer practical and durable protection in scenarios where visibility is essential. The jacket is designed to meet both ANSI and CSA standards. It features numerous front pockets including a clear ID pouch. The clothing has multiple reflective materials to ensure visibility in a variety of settings. This is a great choice for anyone who needs compliant, visible safety clothing.
Stay Protected with the right Hi-viz Safety Apparel
ULTIMATE SAFETY APPAREL FOR PROTECTION & PERFORMANCE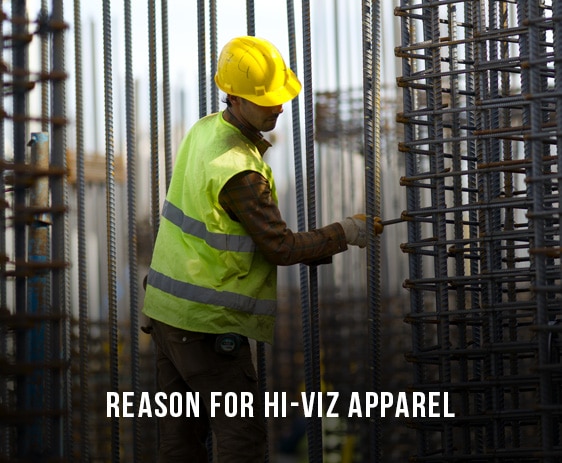 Reason for Hi-Viz Apparel
Visibility is the frontline of safety in many work settings. People who are hard to see will always be unsafe on a worksite. Weather, debris, low light and other conditions can reduce visibility significantly. Appropriate hi-vis safety apparel can ensure that you and your team are always easy to see. Furthermore, it is required by OSHA and other regulatory bodies.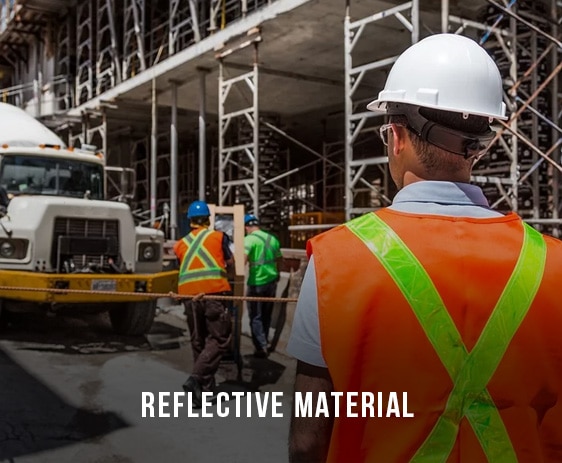 Reflective material significantly enhances the visibility of hi-vis apparel. By reflecting light, it can help the wearer stand out even in situations with minimal lighting. Safety Gear Pro offers numerous safety vests, jackets and more with reflective parts.
Safety is the top priority on the job site, but comfort should be considered also. After all, PPE isn't helpful if people try to avoid wearing it. Safety Gear Pro offers many options with breathable fabric to ensure maximum comfort.
At Safety Gear Pro, our goal is to offer you all the safety products you need both to comply with the law and to ensure that your team is safe. Hi-vis safety apparel is one of the most important parts of workplace safety. Most job sites have teams of people working and being able to clearly see each other is one of the simplest ways to avoid accidents.
Safety should be everyone's top concern. It only takes one mistake for things to go very wrong. Preparing with the right safety equipment can help ensure everyone is safe.
Options for Everyone
We offer vests, jackets, sweatshirts and more in high visibility color patterns. Providing several different options means that everyone can find something that is practical and comfortable for his or her work. Some people are working in hot environments and need something very loose and breathable. A class 2 vest may be the best option in those cases.
Other people are working in cold temperatures or in heavy weather. A zip-up, waterproof jacket is the best choice in harsher conditions. Regardless of what you need, Safety Gear Pro can supply it. Check out our collection and find the right equipment for your needs.
Avoidable Accidents
One of the most common types of workplace deaths is vehicular accidents at road work sites. Frequently, these happen because the driver could not see the worker easily. These types of accidents can be reduced by using appropriate hi-vis apparel.
Similar circumstances can be found in many other industries. For example, maneuvering heavy equipment in dark, heavy weather is a recipe for an accident without proper safety clothing.
Safety Gear Pro offers a variety of equipment made by reputable manufacturers. We are here to help you protect yourself.
Hi-vis Safety Apparel
Hi-vis Safety Apparel – We want to help you increase your visibility on the road, especially if you are working in a location with moving cars in close proximity to you. You want the drivers to see you working on the road. If you are not visible, you increase your risk of sustaining an on-site injury. Often, companies invest in safety clothing on the behalf of their workers other times they direct them to buy their own hi-vis vest.
Ensuring Your Safety Should Be Your Number One Concern
It is vital for you to put your safety first. That should be your first priority. Whether you work as a crossing guard, helping children cross the road safely, or you work in the construction or railway industry, you need to take preventive measures to protect yourself. The first step to protecting yourself is to increase your visibility.
The Accidents You Can Prevent with High Visibility Clothes
According to the Centers for Disease and Prevention, 1,435 workers passed away performing road work at a construction site. The common causes for work-related accidents occurred due to cars hitting the worker in the work zone, cars backing into workers in the work zone, and SUVs and pickup trucks causing the death of over 70 workers in work zones.
Can hi-vis vest, hi-vis jacket, and hi-vis t-shirts, and hi-vis sweatshirts decrease the risk of accidents workers encounter in work zones and at construction sites? Yes, they can, but only if they invest in high-quality safety clothing.
Even though you will come across a large variety of stores selling hi-vis vest and hi-vis jackets, but only we can bring you a collection of high visibility clothing made by reputable manufacturers. We want to help you protect yourself!
We can offer your complete protection while working through our Class 1, Class 2, and Class 3 high visibility clothing. You can combine Class 2 and Class 3 clothing to increase the effectiveness of your work clothes. If you want to become visible and stand out, browse our collection.
We have high visibility clothing for every occupation. If you work in low, medium, or high-risk situations, we hope you consider protecting yourself and making yourself known to drivers by wearing a hi-vis vest or a hi-vis jacket. Be seen, be visible, be safe! Order our high visibility clothing to decrease your chances of running into an unseen risk at work.