Vogue Glasses & Vogue Eyewear
BEST DEALS AND LATEST STYLES OF VOGUE EYEWEAR
Filter by
ONLY THE HIGHEST STANDARDS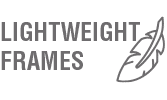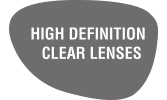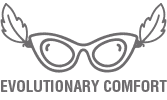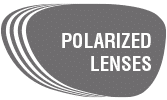 Find Your Perfect Vogue Glasses & Vogue Eyewear
FAQs
How do I order Vogue glasses?
Browse our selection of Vogue spectacles and sunglasses. Once you find your favorite frames, check the size for a comfortable fit. If you require vision correction, many Vogue styles can accommodate single vision or multi-focal lenses. Clear, light-adjusting or tinted lenses add a personalized touch to any pair of frames.
What are some popular Vogue frames?
Three of the best-selling eyeglasses frames by Vogue include the VO5256, VO5069 and VO5037 styles. Rectangular VO5256 frames feature a trendy patterned design flattering for every skin tone. A conventional rectangular tortoiseshell frame front gives way to statement temples on VO5069 frames. Cat-eye flare sets the black VO5256 frames apart.
Who makes Vogue eyeglasses?
Luxottica has owned the optical brand Vogue since 1990. This brand originated in 1973, and is named after the American fashion magazine, which has never been affiliated with this eyewear. These stylish frames are favored by celebrities and models featured on magazine covers and feature prominently in eyewear style spreads.
Does Vogue make sunglasses?
Vogue sunglasses are as trendsetting as the brand's eyeglasses. Two popular styles include the VO5031S, which are large, rectangular tortoiseshell frames that come with non-prescription gradient lenses or a choice of prescription lens tints and finishes. The double-bridged VO4023S frames strike a trendy balance between cat-eye and aviator frame shapes.
Is Vogue eyewear prescription-ready?
Many Vogue glasses and sunglasses frame styles are compatible with most prescription lenses. Select single vision or multifocal lenses that have standard or high-definition Premium Digital Lens surfacing. You can also customize any pair of prescription-ready frames to fit your lifestyle with a choice of clear, tinted or light-adjusting lenses.
WATCH & LEARN HOW OUR VOGUE GLASSES PROTECT YOUR EYES
What is Pupillary Distance (PD) | How to Measure PD
Clear Vision, Fashion & Style in Vogue Glasses
FASHION, PERFORMANCE & STYLE IN RAY BAN EYEWEAR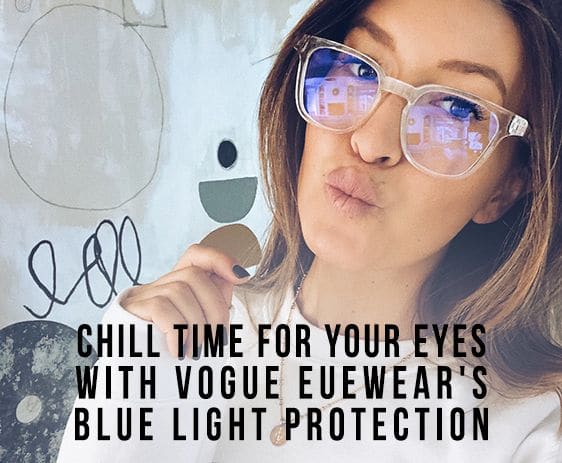 Shield your eyes from blue light exposure with specialized plano lenses from Vogue or prescription lenses customized with this feature. Lenses that block a specific percentage of the blue light emitted by computer, device and television screens may reduce such as eye strain and fatigue.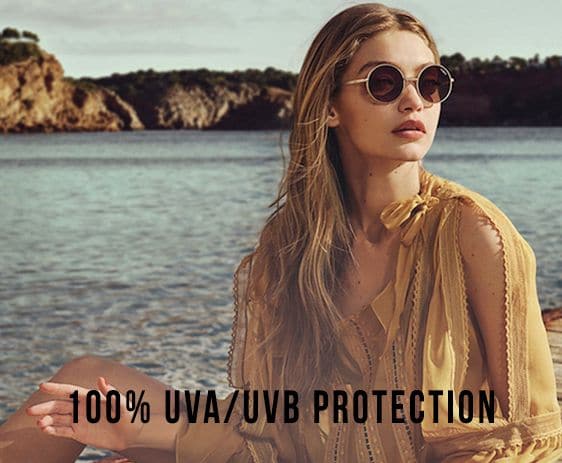 Whether you want stylish glasses with clear or tinted lenses, Vogue eyeglasses and sunglasses can provide total protection from ultraviolet radiation. This eyewear promotes safety by reducing the risk of eye damage due to sun exposure.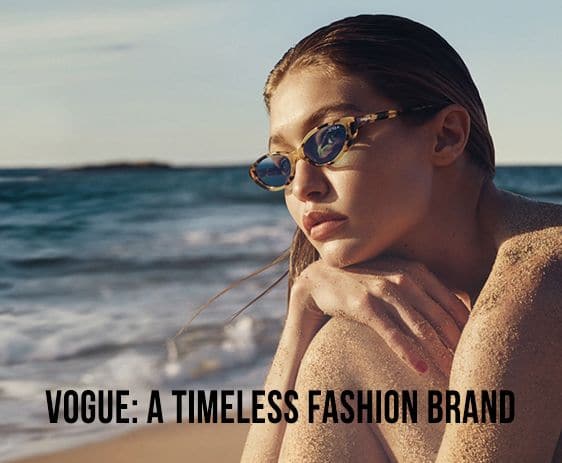 Vogue: A Timeless Fashion Brand
The eyewear brand Vogue, which launched in 1973, is named after (but not affiliated with) the fashion magazine. Since 1990, Luxottica, the leading premium and luxury optical company in the world, has made Vogue sunglasses and spectacles. Today, this brand offers eyewear for women, men and kids.
Vogue is one of the most recognizable brand names in fashion eyewear for women, men and children. Search or browse our inventory of frames by this trendsetting brand.
While Vogue does not specialize in making safety eyewear, spectacles and sunglasses by this brand provide wearers with reliable protection from damaging ultraviolet rays and are the perfect accessory for any outfit.