RX Nike Prescription Glasses & Nike Eyewear
BEST DEALS AND LATEST STYLES OF NIKE PRESCRIPTION GLASSES
Filter by
Nike Prescription Glasses Features
ONLY THE HIGHEST STANDARDS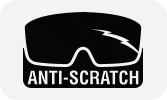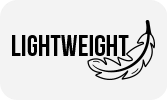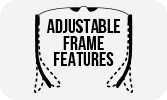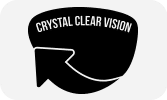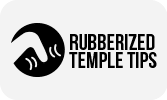 Top Rated Nike Prescription Glasses
Find Your Perfect Nike Prescription Glasses& Prescription Eyewear
FAQs
How Can I Order Nike Prescription Glasses?
Ordering the perfect pair of glasses is as easy as browsing the selection available at Safety Gear Pro! Peruse the various options by Nike and discover a pair that meets all of your personal specifications.
What Are the Most Important Factors When Picking Glasses?
When selecting a pair of glasses, you should always consider durability, style, and comfort. While other areas can be considered, these three points will help you invest in a long-term solution for your needs.
How Should My Glasses Fit?
There are several ways to ensure your glasses fit. Some people suggest basing your decision around the shape of your face. There are many resources available to help you find glasses that complement your face.
What Glasses Are Best for Sports?
The right pair of glasses for playing spots is one that is designed to be durable. Sudden impacts from balls or other players can lead to serious damage with subpar glasses, so be sure to invest in a quality option.
When Should I Buy New Glasses?
You should purchase new glasses whenever your prescription changes or your old pair is in need of a replacement. Every few years it can be helpful to get an eye exam to ensure your prescription is accurate.
There are several reasons to think about investing in Nike prescription glasses. Look at what Safety Gear Pro has to offer and discover an option that you love from this trusted brand.
Best Nike Prescription Glasses
WATCH & LEARN HOW OUR NIKE PRESCRIPTION GLASSES PROTECT YOUR EYES
Nike Sunglasses | Safety Gear Pro
Investing in new glasses requires a bit of research. The beauty of Nike prescription glasses is that the eyewear meets all of the standards that consumers have come to expect from this trusted brand.
Nike Maverick Sunglasses | Safety Gear Pro
Nike is a popular option because the glasses boast some cutting-edge features. Whether you live an active lifestyle or spend a lot of time inside, there are plenty of fantastic models to consider from this brand.
Clear Vision & Style in Nike Prescription Glasses
FASHION, PERFORMANCE & STYLE IN NIKE EYEWEAR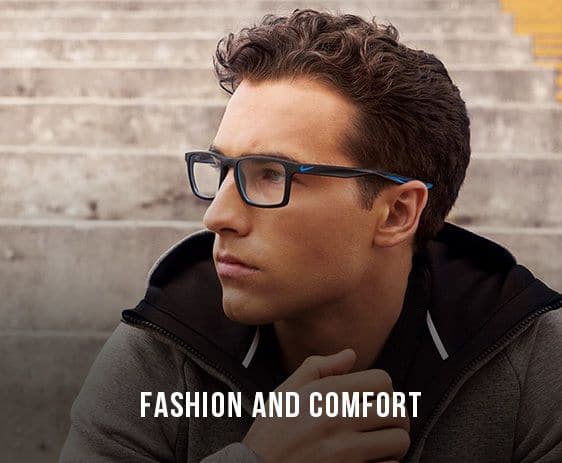 Fashionable and Comfortable
Comfort is wildly important when it comes to glasses. People who rely on a prescription to see will often wear their glasses for long stretches of time. If the eyewear you select is cumbersome or clunky, it can distract you from whatever it is you're trying to accomplish. The beauty of Nike prescription eyeglasses is that they are incredibly comfortable. What's more, the glasses come in an array of classic and bold styles. If you're looking for eyewear that effortlessly blends style and substance, Nike glasses are perfect fit.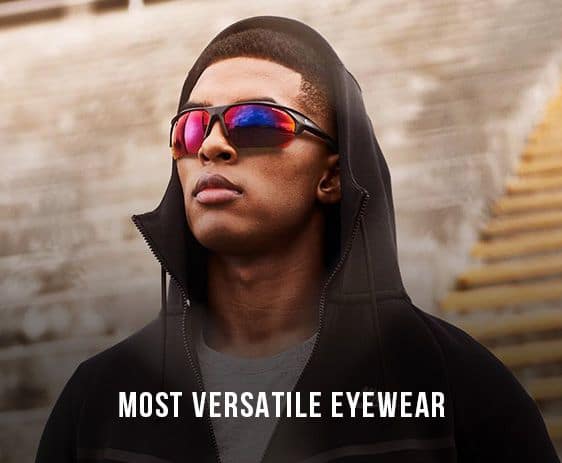 There are plenty of scenarios where you will need to rely on your glasses. Whether you're someone who lives an active lifestyle or you spend long hours inside in front of a computer, you need a pair of glasses that will help you in a variety of situations. Nike glasses are incredibly versatile and can be worn no matter where your day takes you. When you tend to change your routine on a regular basis, the versatility of this brand will definitely be an advantage.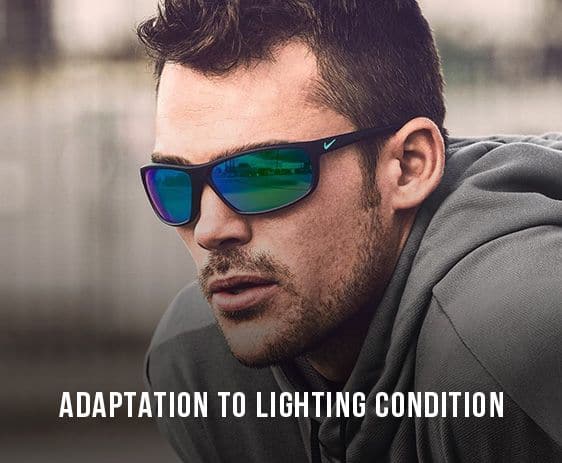 Going from indoor settings to outdoor environments can be a bit of a headache for some people. The drastic change in lighting can make it difficult for the eyes to adjust. What's more, the wrong glasses can exacerbate the problem. Nike eyeglasses are wonderfully adaptable, meaning that they can be worn in a variety of light conditions without a problem. Whether your day takes you out on the lake, hides you away in the office, or brings you everywhere in town for errands, you can bet you'll be able to see clearly through it all.
Selecting the best Nike prescription glasses for your life is all about your personal tastes. The eyewear offered by this brand is durable, versatile, and stylish. This means you simply need to browse your options and pick out a pair that matches your own sensibilities.
Great for an Active Lifestyle
If you are someone who plays sports or engages in a lot of physical activity, then Nike eyewear might be the right fit for you. These glasses are designed to provide ample protection while going about your daily regimen. Perfect for both indoor games and outdoor alike.