Prescription Adidas Sunglasses
BEST DEALS AND LATEST STYLES OF ADIDAS SUNGLASSES
Filter by
Adidas Sunglasses Features
ONLY THE HIGHEST STANDARDS OF PRESCRIPTION SUNGLASSES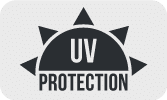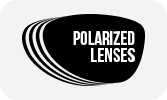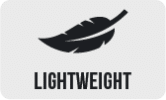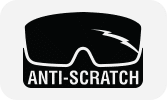 Adidas Sunglasses Related Categories
Find Your Perfect Prescription Adidas Sunglasses
Adidas Sunglasses FAQs
Where Can I Buy Adidas Sunglasses?
You can order Adidas and other top brands of sunglasses from Safety Gear Pro. We strive to offer the best selection of protective products, including protecting your eyes from the sun. Our catalog includes many designer and value brands. Find the perfect frames for you today.
Can I Order Adidas Prescription Sunglasses?
Yes, you can order your Adidas glasses with prescription lenses, including tinted and UV-resistant lenses, on most models. When you are on the product page for the frames you like, select "Prescription Lens" then "Customize Lens." The final step will let you upload, input or send your prescription details.
Does Adidas Make Good Sunglasses?
Adidas eyewear products are all of good quality like the rest of the brand's products. You can find some excellent sunglasses for playing sports and others with a more casual look. However, no matter what frames you choose, you can expect the glasses to work excellently and be durable.
Who Makes Adidas Sport Sunglasses?
Like many other brands, Adidas outsources its sunglasses production. They work with a company called the Marcolin Group. This manufacturer also makes glasses for Kenneth Cole, Guess, BMW, Omega and Harley-Davidson among others. The glasses are designed in Italy and made primarily in Austria.
Which Are the Best Adidas Sunglasses?
While "best" is a subjective matter, there are some particularly popular models from Adidas. These include the SP0027, SP0016 and SP0015 wraparound sunglasses. The SP0014, SP0013 and SP0010 are among the most popular casual styles. The SP0002 and SP0001 are also popular but offer a more "tactical" look.
Adidas Sunglasses Related Videos
WATCH & LEARN HOW OUR ADIDAS SUNGLASSES PROTECT YOUR EYES
Why Choose Adidas Glasses? | Safety Gear Pro
Adidas is known for making high-quality and iconic athletic and athleisure wear. They also make some excellent sports sunglasses. Their frames fit comfortably and stay in place even during the most intense action. Check out the SP5003 injected eyeglasses, SP0008 shiny black injected sport sunglasses, OR5001-H acetate originals and the OR0003 original sunglasses.
Quick Look: 4 Adidas Sunglasses | Safety Gear Pro
Adidas is a global brand known for making excellent athletic clothing and accessories. Included in this are some excellent Adidas prescription sunglasses. For sports frames, their SP0010 and SP0007 can hold their own with the best. The OR0023 and OR0012 from the originals collection are excellent frames for a more fashionable look.
Blogs Related to Adidas Sunglasses
Learn about Adidas Sunglasses
Clear Vision & Style in Adidas Sunglasses
FASHION, PERFORMANCE & STYLE IN ADIDAS SUNGLASSES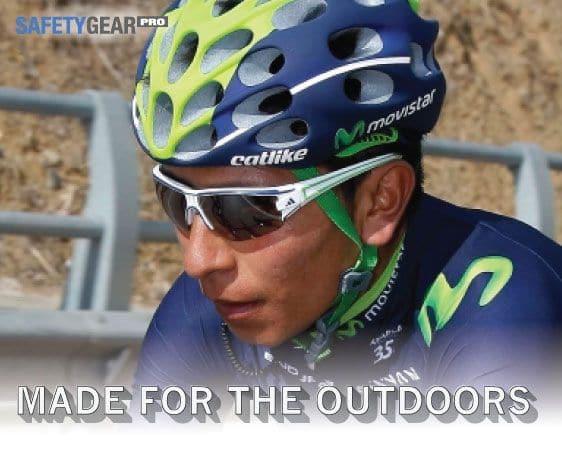 Adidas sport sunglasses are designed to be ideal for athletic and outdoor use. They provide excellent protection from UV rays with many models included polarizing lenses. Plus, the frames are designed to stay firmly in place, even if you work up a serious sweat.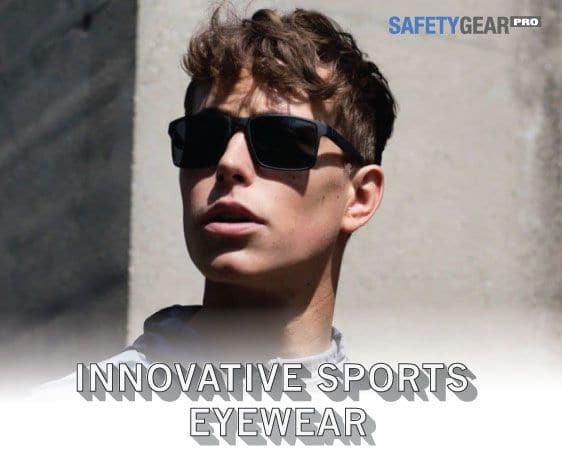 Innovative Sports Eyewear
Few brands are as in tune with the needs of athletes as Adidas. Their sunglasses are designed to offer excellent comfort and ventilation. They are constantly innovating new designs and shapes to help offer the best performance. This includes polycarbonate lenses that offer eye protection.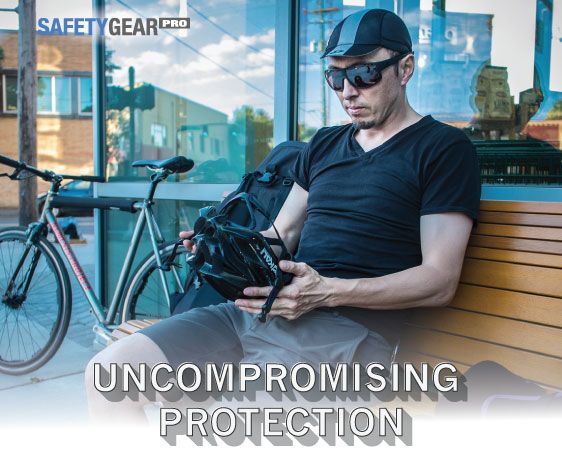 Uncompromising Protection
When you hit the field, track, pitch or other arena, you will know you are ready with best-in-the-business protection. Adidas sunglasses will keep you safe from the sun's harmful UV rays. They will also protect your eyes against any injuries from errant sporting equipment.
Discover more about Adidas glasses today. If you need corrective lenses, make sure to check out some Adidas prescription sunglasses. You can get all the features of normal sport sunglasses with the added benefit of vision correction.
Safety Gear Pro has you covered for all your athletic sunglasses needs. We take your eye safety seriously and provide a huge catalog of sunglasses for work, leisure and everything in between. Explore our selection and find the right frames for your needs. In our Adidas collection, you will find glasses for the playing field, office and out on the town. Place your order today.