RX Ray Ban Clubmaster & Ray Ban Eyewear
BEST DEALS AND LATEST STYLES OF RAY BAN CLUBMASTER
Filter by
Ray Ban Clubmaster Features
ONLY THE HIGHEST STANDARDS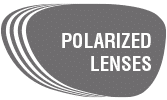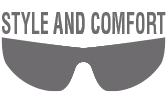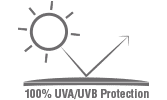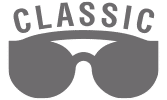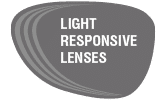 Top Rated Ray Ban Clubmaster
Find Your Perfect Ray Ban Clubmaster & Prescription Eyewear
FAQs
Where Can I Buy Ray Ban Clubmaster Sunglasses?
You can order a pair of Clubmasters from Safety Gear Pro. We have a large selection of sunglasses and eyeglasses from various premium brands. Plus, you can customize your glasses with different lenses, tins, coatings and more. Find a pair that you like and customize them today.
Can I Order Ray Ban Clubmaster Glasses With a Prescription?
Yes, you can order your Clubmaster glasses with prescription lenses. This option is available for both sunglasses and optical glasses. When you find a pair of frames that you like, select the "Prescription Lens" option on the product page. Then, choose the "Customize Lens" button. Finally, enter, upload or send your prescription information at the final customization stage.
Can You Adjust Clubmasters?
Yes, Clubmaster glasses can be adjusted. For example, you can squeeze or spread the nose piece to get a more comfortable fit. Additionally, some Ray Ban glasses have spring-loaded temple arms that make them more comfortable for multiple face sizes.
Are Clubmasters Available With Clear Lenses?
You can order Clubmaster with optical, prescription lenses. You can also order them without a prescription if you like. There are many versions of the Clubmasters. Plus, Safety Gear Pro can customize your lenses for you.
Which Are the Best Colors for Clubmasters?
There are many color options for Clubmasters, and the choice is a matter of preference. However, many people like the black and tortoiseshell options as these are the most timeless colors. For something bolder, consider getting red ones.
Best Prescription Ray Ban Clubmaster
WATCH & LEARN HOW OUR RAY BAN CLUBMASTER PROTECT YOUR EYES
Ray Ban Eyeglasses | Safety Gear Pro
Although Ray Ban made its name making sunglasses, the brand also makes eyeglasses. One of the most popular styles is the timeless Clubmaster frame. These are available as both sunglasses and eyeglasses (as the RB6936). This style offers an elegant look that is reminiscent of the 80s. Other styles include the Jeffrey, RB7017 and RB8412.
Ray Ban Sunglasses | Safety Gear Pro
If you want a great pair of sunglasses, Ray Ban should be one of the top choices on your list. For a timeless look, consider the Ray Ban Clubmaster sunglasses. This famous style took off during the 1980s but has continued to enjoy popularity ever since. Other great options from Ray Ban include the Wayfarers, Daddy-O, Aviators (RB3689) and RB3445.
Quality Prescription Ray Ban Clubmaster
BETTER VISION & GREAT STYLE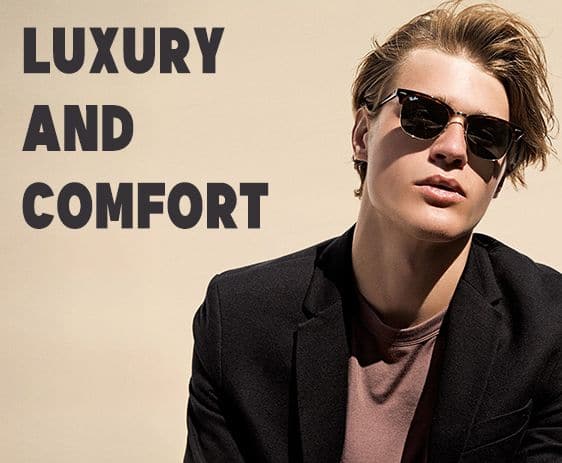 When you choose Ray Ban, you can be confident you will get a high-end pair of sunglasses that are comfortable and durable. While style is more subjective, these other characteristics are almost universally agreed upon for the brand.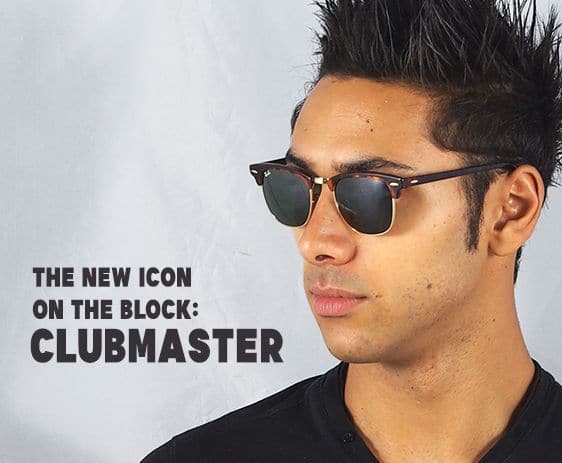 The New Icon on the Block: Clubmaster
The Clubmaster has a storied history dating back to the 1950s. They became especially popular in the 80s, before declining a little. However, they are making a serious comeback as a retro icon. The Ray Ban Clubmaster classic look is perfect for anyone who wants a timeless and elegant style.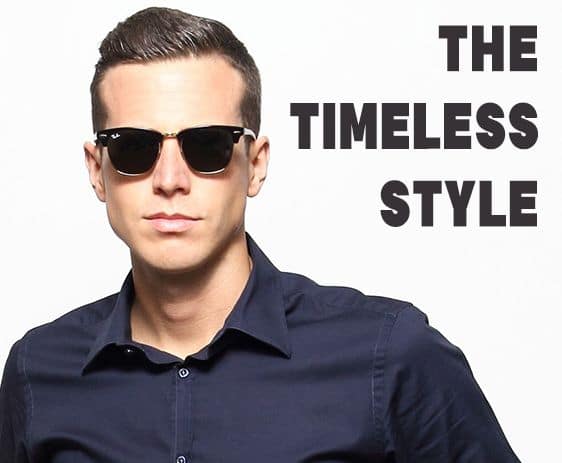 There is no question that the Clubmaster frames offer a timeless style. Although it has gone through ebbs and flows of popularity, it has never been dated or unattractive. These glasses will look good no matter when you wear them.
If you've ever watched a movie from the 1980s, you've seen a pair of Ray Ban sunglasses. In fact, chances are high that you have seen Ray Ban Clubmaster sunglasses. They have been a cultural icon for decades. Despite their classic looks, Clubmasters continue to offer style, luxury and comfort.
Finding Your Perfect Pair of Glasses
If you want to find the ideal pair of glasses, consider purchasing some Ray Ban Clubmaster glasses. They work great as eyeglasses or sunglasses. Safety Gear Pro has a broad selection of Ray Ban and other glasses. Place your order today for a pair of Clubmasters or another style. We can even customize your glasses for you.