RX Ray-Ban Octagonal & Ray-Ban Eyewear
BEST DEALS AND LATEST STYLES OF RAY-BAN OCTAGONAL
Filter by
Ray-Ban Octagonal Features
ONLY THE HIGHEST STANDARDS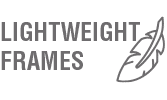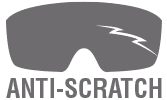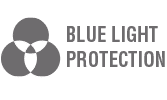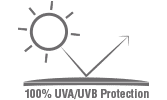 Top Rated Ray-Ban Octagonal
Find Your Perfect Ray-Ban Octagonal & Ray Ban Eyewear
Ray Ban Octagonal Glasses FAQs
How do I buy Ray Ban octagonal glasses?
Compare the features of octagonal frames such as the Ray-Ban Optical RX6465 Jack, rimless RX8757 or the Aviator-inspired styling of RX3648V The Marshal. Select your preferred frame style to see lens options.
Are any octagonal frames prescription ready?
Most full-rim octagonal frames can accommodate single vision or multifocal prescription lenses. The Ray-Ban Optical line of frames that are designed especially for wear with clear, corrective lenses includes a large number of octagonal styles. You can also get octagon-shaped sunglasses with corrective lenses in your choice of tints.
Will octagonal glasses flatter my face shape?
One of the most interesting features of octagon-shaped frames is that the lenses are rounded while the rims are angular. This geometrical style can contribute structured elements to curved heart-shaped, oval and round face shapes and still has a sufficiently round profile to balance out the lines of angular faces.
What are some advantages of octagonal lenses?
Octagonal lenses provide a wider field of vision than some other geometric lens shapes. This frame shape is both intricate and balanced. Octagon-shaped eyewear tends to have a more well-rounded profile than either pentagon- or hexagon-shaped frames while displaying angles that are more pronounced than those found on dodecagon frames.
Which materials are used to make octagonal frames?
Choose from Ray Ban octagonal frames made of plastic or metal. You can also find rimless octagon-shaped lenses that connect to metal temples. No matter whether you prefer a vintage or more futuristic take on this style, you can appreciate the combination of octagonal angled rims with comparatively rounded lenses.
Ray-Ban Octagonal Related Videos
WATCH & LEARN HOW OUR RAY-BAN OCTAGONAL GLASSES PROTECT YOUR EYES
Ray-Ban Prescription Eyeglasses | Safety Gear Pro
Watch a demonstration of Ray Ban Optical frames based on the brand's iconic styles of sunglasses. These eyeglasses have different frame names and style numbers than sunglasses styles, for instance, Jeffrey spectacle frames resemble Wayfarer sunglasses frames, style RB6936 are Clubmaster frames. Customize your favorite pair of Ray ban octagonal frames with prescription lenses.
Ray-Ban Prescription Sunglasses | Safety Gear Pro
From new designs such as the Daddy-O to conventional Aviator and Clubmaster sunglasses, Ray Ban makes some of the most stylish lifestyle eyewear. Find out more about the fit of each of these frames to determine which model and size is the right choice to protect your eyes from sun exposure. Many Ray Ban sunglasses are prescription ready.
Read more about Ray-Ban Octagonal Glasses
Clear Vision & Style in Ray-Ban Octagonal Sunglasses and Eyeglasses
FASHION, PERFORMANCE & STYLE IN RAY-BAN EYEWEAR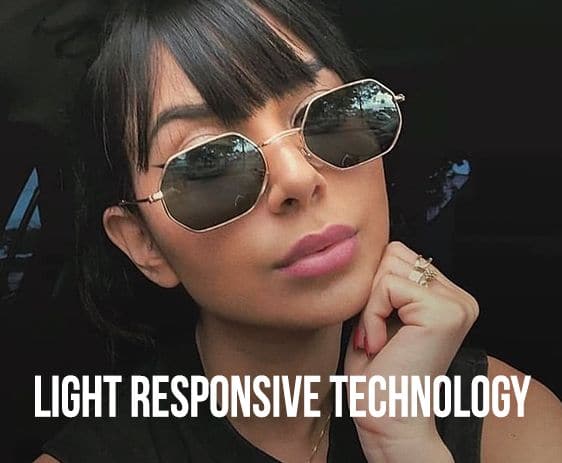 Light Responsive Technology
Stop switching between eyeglasses and sunglasses by ordering octagonal frames with lenses that respond to changing light levels. Compare the available shades of light-adjusting Ray-Ban lenses or customize a pair of prescription glasses that darken during exposure to ultraviolet light.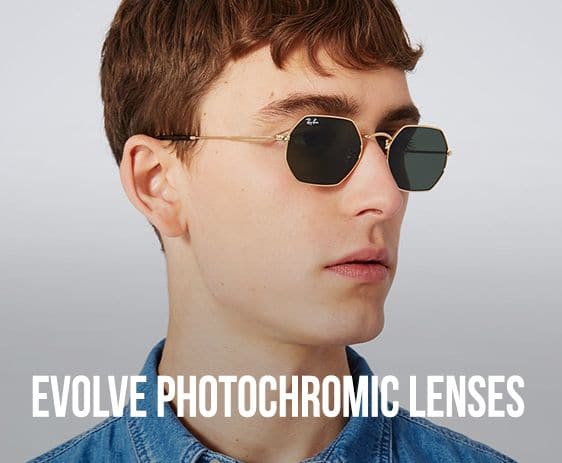 Evolve Photochromic Lenses
Ray-Ban octagonal sunglasses are available with the brand's Evolve lenses. These light-responsive lenses change color in indoor and outdoor lighting. Some styles appear clear indoors. Photochromic sunglasses can shift shades from blue to violet, pink to violet, brown to gray, yellow to light red or green to blue.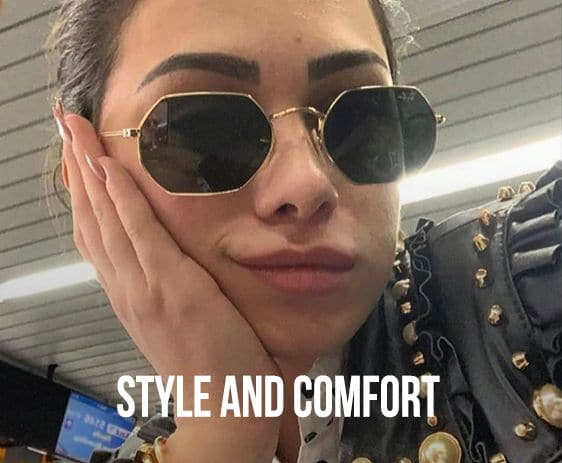 Octagon-shaped sunglasses with metal frames have a vintage look. Consider a style such as Ray-Ban Optical RX7152 frames for a more futuristic take on the same style. Octagonal glasses are also easy to wear and allow for a wide field of vision.
Octagonal eyewear is an uncommon choice. Any pair of geometric frames can subtly stand out, and octagonal frames are no exception. The rounded profile of the lenses and gradual angles of Ray-Ban octagonal rims are striking in any material.
Consider the wire-rimmed Ray-Ban Optical RX6465 Jack, rimless RX8757 or RX8754 or the old-school flourishes on RX6456 Octagonal frames. This eyewear may support single vision or multifocal prescription lenses in your choice of tints or light-adjusting lenses.