BEST DEALS AND LATEST LIBERTY SPORT GLASSES STYLES
Filter by
Liberty Sport Glasses Features
ONLY THE HIGHEST STANDARDS IN PROTECTION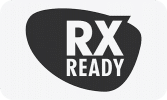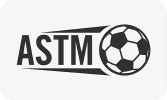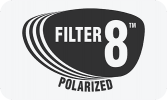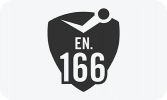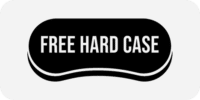 Liberty Sport Glasses Collections
Find the Perfect Liberty Sport Glasses for your sport
Best Liberty Sport Glasses
Liberty Sport glasses are an essential piece of protective gear, one that safeguards the eyesight. The XL series features a flexible frame that you can bend and twist without breaking and a patented rim-lock design that prevents the lens from being pushed out and causing eye injury. They're available in sizes to fit kids and adults.
Liberty Sport features a Rider series of prescription-ready sunglasses that quickly and easily convert to road-ready protection with the use of technology from Powered by Switch. They feature magnetic eyecups that drop into place and block out wind and road debris, providing eyewear protection for all types of bike riders.
Stay Protected with the right Liberty Sport Glasses
ULTIMATE GLASSES FOR PROTECTION & PERFORMANCE
Liberty Sport glasses are ASTM-tested and certified safe for use in many different sports, from football and baseball to lacrosse and soccer, as well as for bicycle and motorcycle riders. ASTM is an international standards organization that defines protective benchmarks for a wide variety of products. Look for this certification to ensure you are getting eyewear with the right standard of impact resistance.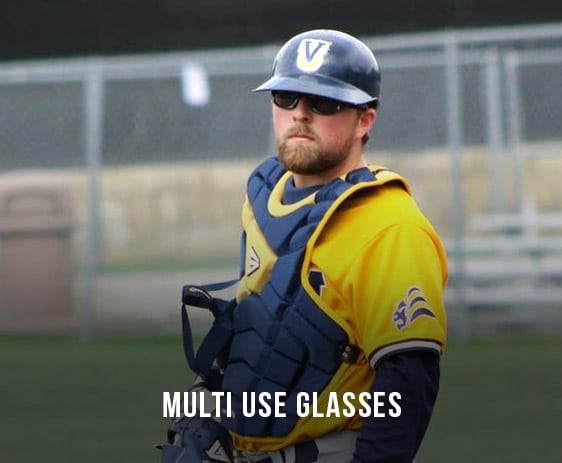 Between school, sports and other activities, kids have enough to juggle, and while they may know exactly where their cellphone is, they may not be as vigilant about their glasses. Give them eyewear that will keep up with them with a minimum of fuss in multi-use glasses they won't have to switch out for sports or break activities. Liberty Sport offers stylish frames that can be worn all day without looking out of place.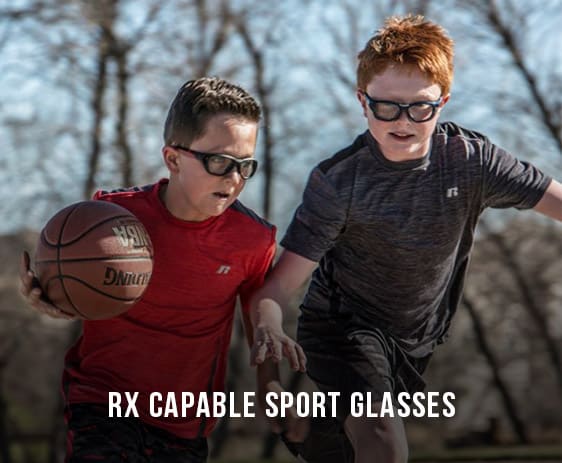 It can be difficult to see clearly, and therefore, dangerous as well when protective sports goggles don't have prescription capabilities. Liberty Sport provides multi-use glasses that are available with prescription lenses for those who need vision correction on the go. You can order them here at Safety Gear Pro through our easy online system, which takes you the ordering process step by step.
Liberty Sport FAQs
What Are Sports Glasses?
Sports glasses are protective eyewear and include Liberty Sport sunglasses as well as prescription lenses. They are vital to preventing eye injuries, which most often occur during sports-related activities. They should carry the ASTM certification for impact resistance to ensure that both the lenses and frames are impact-resistant and safe for sports.
How Do You Tighten Sports Glasses?
Since many sports glasses now feature wrap-around styles or no longer incorporate hinges at the temple the best way to tighten them is by using a strap that goes around your head to keep them in place. You can buy straps separately or look for glasses that incorporate a strap system into their design.
Can You Wear Glasses in Sports?
With today's technology, the answer is yes! There's no need to fumble with protective goggles that fit over glasses or simply going without proper vision correction for the sake of not breaking expensive eyewear. Liberty Sport glasses have the option for prescription lenses that are also impact-resistant, solving both vision and protective needs in one product.
How Much Do Sports Glasses Cost?
Sports glasses are comparable in price to everyday eyeglasses, but offer greater value when you consider all the built-in features that are available, such as adjustable bridges, impact-resistant lenses and more. Like other eyeglasses, the lens options you choose, such as multi-focus and light-adjusting capabilities can add to the cost.
How Do You Keep Sports Glasses From Fogging Up?
Look for designs with an adjustable bridge or that allow more airflow between the lens and your face, which produces the warmth that causes them to fog. When you order sports protective goggles or glasses online at Safety Gear Pro, you can also select the option for adding an anti-fog coating to your lenses.