Filter by
Rec Specs Goggles Features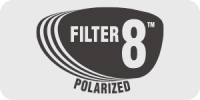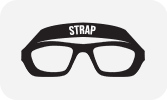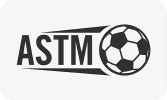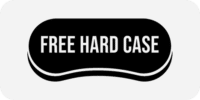 By supplying the necessary tools and expertise to optometrists to effectively dispense Rec Specs to their patients, finding the right eyewear that can adequately provide eye protection during sports is easier than ever. All it takes is the following three steps: starting the conversation with patients, finding the right kind of frame and fit, and ordering the complete solution.
Take a Swing with Rec Specs
Rec Specs goggles and glasses go through rigorous testing to ensure they are ready to withstand the hazards you'll encounter when participating in sports. Liberty Sport encourages patients to put this eyewear to the test, and you'll be surprised how well they hold up.
Top Rec Specs Goggles Features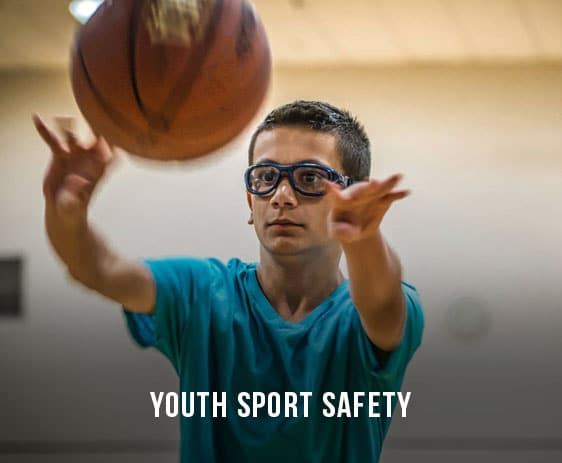 Protecting kids from unnecessary eye injuries is one of Liberty Sport's main missions. Whether your child is a baseball player, snowboarder, or hockey player, the right protective eyewear will shield their eyes in case of an unexpected fall or from the impact of a ball, tree branch, or stick.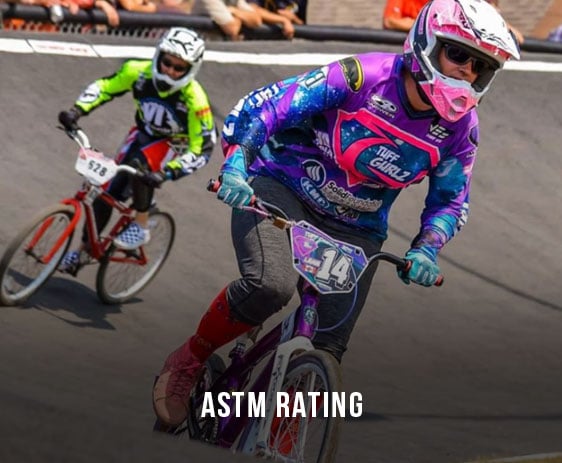 Rec Specs glasses are tested and proven to provide sufficient protection from the impact of a ball or whatever else might unexpectedly hit you in the face. They meet or exceed the standards for the ASTM F803, which is the strictest standard out there for sports protective eyewear.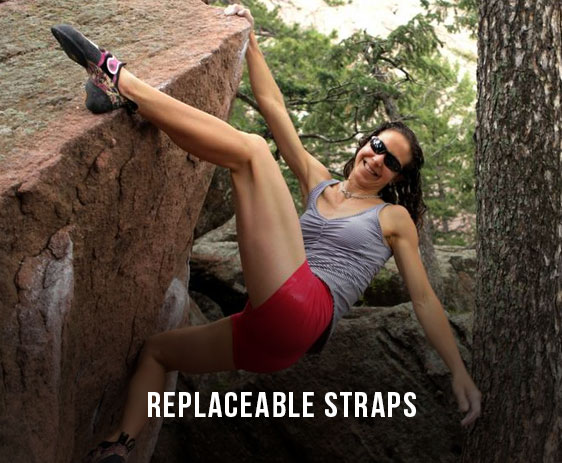 Your goggle straps are designed to keep your eyewear snug around your head so that you don't need to worry about your eyewear falling as you move with speed and agility. Replacement straps are available in case yours get lost or break.
Your regular prescription glasses or average pair of sunglasses are not designed with safety in mind, but Rec Specs goggles feature shatterproof polycarbonate lenses and are designed to enhance your performance no matter what sport you play. Liberty Sport carries several different types of goggles depending on your needs.
Protective Goggles
For fast-paced sports such as basketball or football, goggles fit close to your face and tighten in place with an adjustable strap. While normal glasses would likely slip down your nose or fall off completely as you run, tackle, or dive, your Rec Specs are designed to stay exactly where they are. Extra features such as a thermoplastic rubber nose bridge, eye rim cushioning, and temple padding all help increase comfort while preventing slipping as you move and sweat.
Helmet Sports
For motorcyclists, snowboarders, or other athletes who need to wear a helmet during their sport of choice, choosing the right eye to fit underneath your head protection can be tricky. Rec Specs designs goggles that feature contours and cuts in the right places to fit comfortably under a helmet.
Water Sports
Swimming goggles by Liberty Sport are designed to fit securely around the face without allowing water to make its way into your eyes. Whether choosing a tinted model or goggles with Double Lens Technology, you can achieve optimal vision when underwater. An adjustable nose bridge and silicone strap allows for a custom fit. Swimming goggles can be made with your prescription.
Versatile Eyewear
With Sport Shift technology, you'll never have to settle for purchasing eyewear that only functions as glasses or as goggles. Rather, you can purchase one pair that can do both, which means you can easily go from sport to sport without having to pack multiple types of eyewear with you. All you have to do is detach and attach the appropriate temple and goggle attachments.