Liberty Sport Prescription Sunglasses
Filter by
Liberty Sport Sunglass Features
Only the highest Standards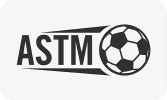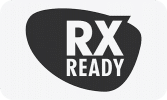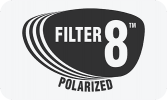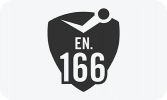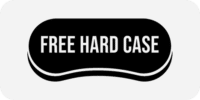 Liberty Sport: Ultimate Protection
As part of the Rec Sports switch collection, the Cortina features Liberty Sport's magnetic interchange lens system. This sunglasses model uses one stylish 6-base frame that is ideal for people who live a very active lifestyle or spend a lot of time outdoors. There are three different lens shapes that can be easily attached to the frame including the Full Stop, the Uplift, and the Contour.
The Switch Pathfinder and the Switch Stormrider both feature two interchangeable eyecups that can easily be swapped using a magnetic attachment system. The Activity Guard uses soft foam and is built for everyday use. This eyecup features a lightweight, comfortable design and offers shelter from minor wind and debris. For more extreme conditions, The Climate Guard creates a seal around the face just like goggles to provide more extensive protection against extreme weather conditions.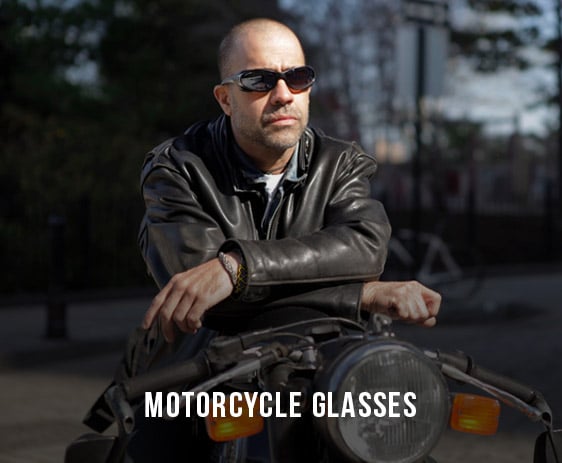 Whether commuting to work or riding down the unbeaten path, Liberty Sport motorcycle sunglasses allow for optimal clarity and protection from sun rays. Several sleek, sporty frames are available, which are all designed to comfortably fit underneath a riding helmet.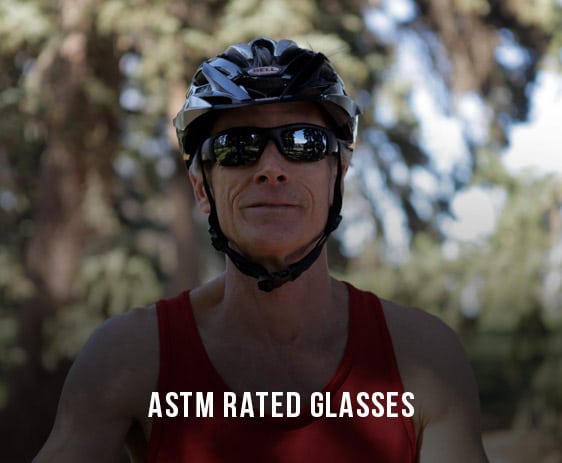 Liberty Sport sunglasses are created specifically to help prevent sports-related injuries. To meet the ASTM F803 standards for sport protective eyewear, glasses must be capable of withstanding the impact of various sports balls fired at a speed of 144 kilometers per hour in addition to several other criteria.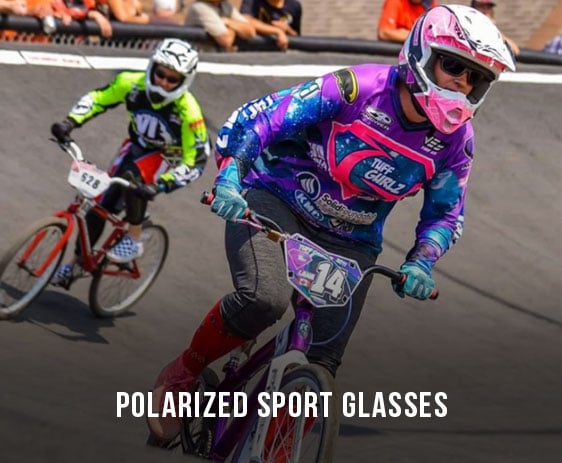 Polarized lenses reduce glare and enhance colors. They help improve your performance while you play your favorite sports by reducing eye strain and providing clear vision in sunny conditions.
Liberty Sport glasses are crafted to withstand the rigors of sports and protect athletes of all ages from injuring their eyes while they play. Nylon frames paired with polycarbonate lenses ensure that Rec Specs don't break under impact, and these materials provide a lightweight, comfortable feel that doesn't get in the way of performance. Advanced sun technology helps the wearer maintain clear vision in bright light and offers 100 percent protection from both UVA and UVB rays. In addition to protective eyewear for youth and adults, Liberty Sport creates eyewear for individuals who constantly live life on the go and for motorcyclists who need high-quality driving glasses that can be worn underneath a helmet.
Adaptable Eyewear
With eyewear that can be easily altered to meet your current needs, you'll only ever need one pair of glasses to get you through the day. Switch technology features a Magnetic Interchange Lens System™, which allows you to keep one sturdy frame while quickly attaching or detaching the magnetic lens that best fits your current activity or environment. With Powered by Switch™, you can essentially have two frames in one by switching between two magnetic eyecups. Opt for a lightweight, everyday fashion or for a heavy-duty, high-performance frame.
RX Compatible
Liberty Sports protective eyewear is compatible with most prescriptions, so you'll never need to compromise when it comes to maintaining your vision while providing your eyes with the protection they need when you play your favorite sports. Rec Specs use 6-base lenses, which feature a flatter fit that is capable of accommodating high prescriptions. For people with a more demanding prescription but who prefer eyewear with a curved, sporty appearance, Illusion technology allows opticians to glaze sunglasses to look more like 8-base lenses.
Liberty Sport Sunglasses FAQs
Where can I purchase Liberty Sport sunglasses?
Liberty Sport is an eyewear brand that has specialized in making sports goggles and glasses since 1929. Browse a selection of styles from this brand to find frames that fit and flatter your face and are compatible with your vision priorities, whether these include vision correction or athletic eye protection.
Which styles of eyewear does Liberty Sport make?
Liberty Sport makes a variety of sports goggles and glasses. Choose Liberty Sport frames that have clear corrective or protective lenses. This brand also makes many styles of eyewear with tinted lenses for outdoor wear. Select eyewear that will provide comfortable and stylish protection from safety hazards and ultraviolet rays.
Do Liberty Sport glasses meet major safety ratings?
Most of the eyewear made by Liberty Sport meets relevant safety ratings. Many glasses and goggles from this brand meet sports eye safety standards maintained by ASTM International. This eyewear may also satisfy requirements for the American National Standards Institute Z87.1 or European EN 166 personal eye protection standard.
Does Liberty Sport make Rec Specs?
Rec Specs are among the most popular Liberty Sport eyewear lines. These sports glasses with standard temples or goggle-style headstraps are designed for sports eye protection. Most Rec Sports styles meet or exceed ASTM F803 impact resistance standards. Confirm that your favorite eyewear meets requirements for your sport of choice.
How do I choose the right sunglasses?
Look for sunglasses that fit your face. In addition to checking sizing and dimensional measurements, you may also want to see whether frames can accommodate prescription lenses. If you do not require vision correction, you can choose a frame and lens color pairing or customize the lenses of some eyewear.