Kid's Prescription Glasses
BEST DEALS AND LATEST STYLES OF KID'S PRESCRIPTION GLASSES
Filter by
Kid's Prescription Glasses Features
ONLY THE HIGHEST STANDARDS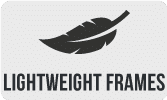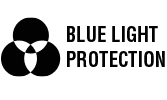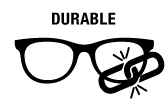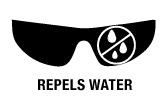 Kid's Prescription Glasses Related Categories
Find Your Perfect Kid's Prescription Glasses
Kid's Prescription Glasses FAQs
Where Can I Buy New Kids Prescription Glasses?
Shopping for new kids prescription glasses? Be sure to check out the variety available to you at Safety Gear Pro. With a bit of exploring, you'll easily come in contact with an excellent assortment of options.
Can Kids Wear Glasses While Playing Sports?
Yes! In fact, kids should definitely be wearing protective eyewear while engaged in intense physical activities. All it takes is one accidental swing and a collision with the face to lead to some major bumps, bruises, and breaks.
What Qualities Matter Most When Picking Glasses?
When selecting glasses, it is best to consider qualities like durability and comfort above all other factors. If you want to get the most out of your eyewear, you need to make sure the glasses will be able to withstand sudden impacts and stay comfortable after long wears.
Does Style Matter With Kids Sports Glasses?
Though it might not be the most important factor, the style of glasses can matter. If the eyewear has an appealing design, then you are more likely to wear the pair. Don't make it a dealbreaker, but factor visual appeal into the equation for a more satisfactory investment.
How Can I Pick the Best Glasses?
There are several different ways to find the right glasses for your needs. One of the easiest ways to narrow your selection and discover an ideal fit is by searching for brand names. By following this process, you're more likely to find a pair that surpasses your expectations.
There are several ways to go about picking the perfect kids prescription glasses. As long as you give yourself the chance to check out all that Safety Gear Pro has to offer, you'll have no trouble finding the right fit for whatever it is you're trying to accomplish.
Kid's Prescription Glasses Related Videos
WATCH & LEARN HOW OUR KID'S PRESCRIPTION GLASSES PROTECT YOUR EYES
How to Adjust to New Glasses
Getting used to new glasses can be difficult for adults and kids alike. Thankfully, feeling comfortable in a new pair of kids prescription glasses is all about learning a few basic points in advance. Once you know what to look for, you'll know how to keep the glasses sitting comfortably on your face.
How To Pick Prescription Sports Glasses
For anyone who lives an active lifestyle, durability matters most when selecting glasses. Be sure to put care and thought behind the decision in order to find a pair that protects you no matter what the next game throws your way. Stay safe and have fun with quality eyewear.
Blogs Related to Kid's Prescription Glasses
Learn about Kid's Prescription Glasses
Clear Vision & Style in Kid's Prescription Glasses
FASHION, PERFORMANCE & STYLE IN KID'S PRESCRIPTION GLASSES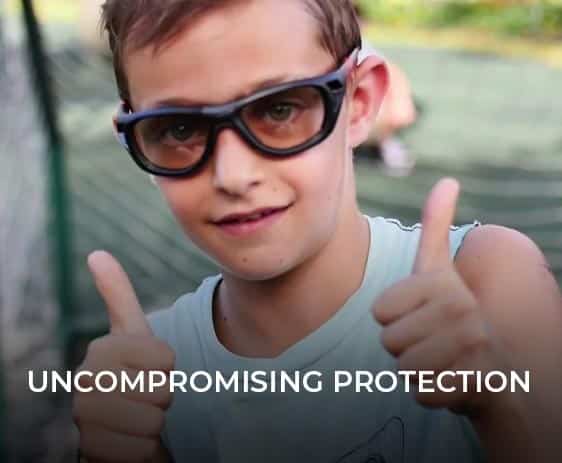 Uncompromising Protection
Durability is key when it comes to picking the right kids prescription sports glasses. Should a ball or elbow suddenly crash into your kid's face, the right eyewear will help to ensure that he or she walks away with little-to-no injuries.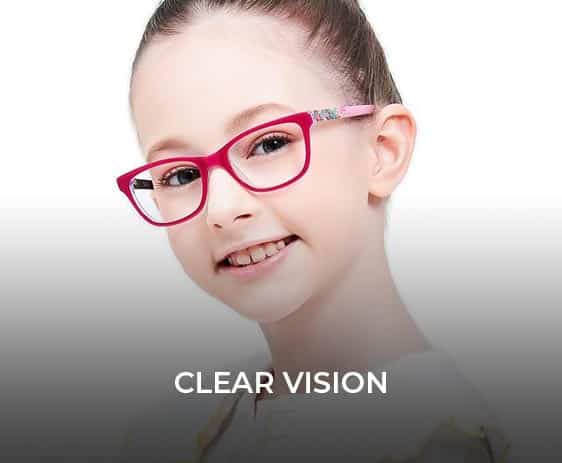 It is also important to pay attention to clarity when selecting glasses. The right pair for you is one that will improve your field of vision and offer you sharper sight. This can prove invaluable when you're playing sports or engaged in an important task.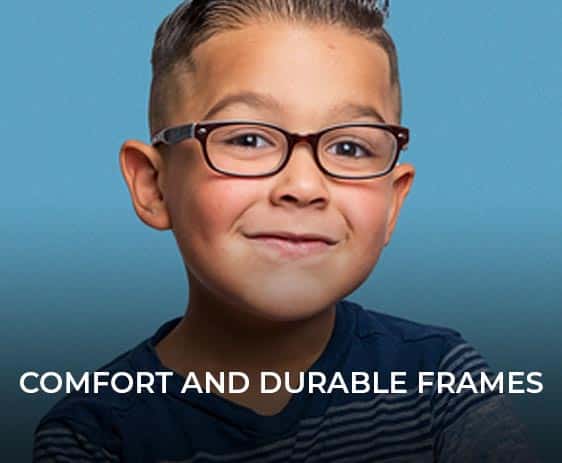 Comfort and Durable Frames
Though durability is a top feature to focus on when selecting glasses, comfort is also important. For anyone who requires wearing glasses for long durations, comfort can make a world of difference in how you feel about your glasses overall.
Selecting the right glasses takes time. If you want to feel satisfied with your purchase, be sure to put factors like comfort and durability before all others. While you definitely want to like the style of the glasses, protection and comfort tend to be more pressing aspects of the investment. When you take time to put these aspects first when selecting kids prescription glasses online, it is much more likely that you will confident and satisfied by the purchase.