BEST DEALS AND LATEST STYLES OF KIDS GLASSES
Filter by
ONLY THE HIGHEST STANDARDS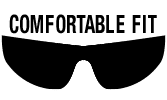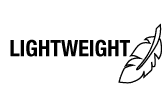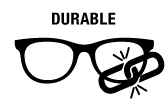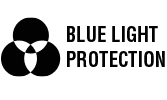 Kids Glasses Related Categories
Find Your Perfect Kids Glasses
Kids Glasses FAQs
Where Can I Buy Sunglasses for My Children?
The best selection of frame and color styles can be found in Safety Gear Pro's inventory of kids glasses online. Choose from designs and shapes that work with the size of the head and the needs of your child.
Are All Glasses the Same Size?
The sizes of frames will differ, and you can measure the bridge of the nose and the width of the lens to get an approximate idea of fit. Straps that go behind the head help hold the glasses snug during activity, but you should buy a frame suited to the shape of the face and head size for maximum comfort.
What Are the Lenses Made of in Kids Sunglasses?
While lenses come in a number of material options, you will commonly find polycarbonate material in kids glasses. This is a durable, shatterproof resistant option that provides enhanced safety features during high-impact or collision sports.
How Do I Get UV Protection on the Glasses?
UV protection is often included in the tinting of sunglasses, but you can choose a specific tint color according to the sport your child takes part in. Yellow and amber-colored tinting works well with depth perception and visual clarity, for use in mountain biking and other sports.
What Is The ASTM Rating?
Similar to the safety standards used in the workplace, sports goggles and sunglasses can be rated against impact and other safety concerns through the ASTM certification standards.
Kids Glasses Related Videos
WATCH & LEARN HOW OUR KIDS GLASSES PROTECT YOUR EYES
Prescription Sport Goggles | Safety Gear Pro
With these ASTM-rated kids glasses, you can let your kids run and play with confidence. A pair of RS 50 Old provides an old-school look with extra security using a behind-the-head strap. The Sport Shift XL fits well on a larger head with an adjustable strap. The universal frame style of the Liberty Sport Replay is perfect for any active sports where a head strap may not be needed. Rec Specs and Liberty Sports are industry leaders in impact absorption and comfort.
How to Adjust to New Glasses
It takes some time for kids to adjust to a new pair of glasses, especially if they are a prescription. Changing frames also need a transition time. The feel will take some time to get used to, as will the clarity from the change in lenses. To make the transition easier, avoid activities that would be tough on the eyes for the first few days.
Blogs Related to Kids Glasses
Clear Vision & Style in Kids Glasses
FASHION, PERFORMANCE & STYLE IN KIDS GLASSES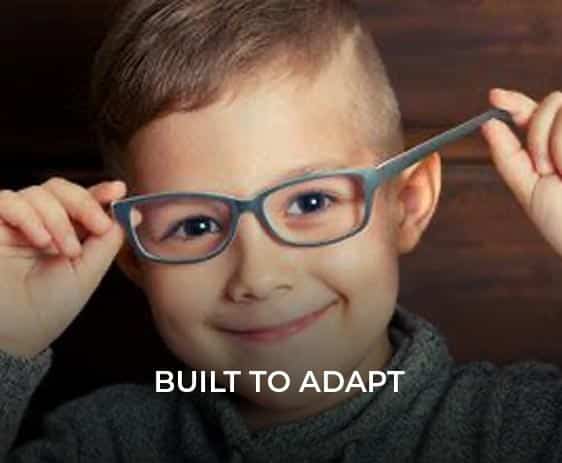 Kids eyeglasses need to handle a lot of wear and tear, especially if when sports and an active lifestyle are a factor. The options for eyewear from Rec Specs and Liberty Sports are built to withstand the impact and potential abuse that comes from being involved in sports from their ASTM rating.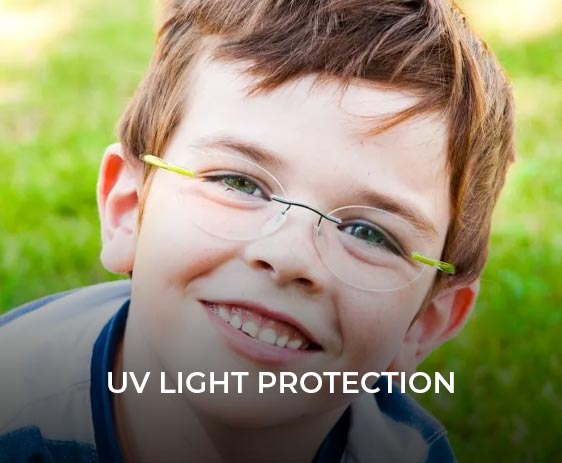 The sun's rays will do a lot of damage to the eyes, but you can protect your child's eyes during the big game with these protective lenses. They filter out the harmful UV rays and can be tinted appropriately to the sport or environment where they are worn.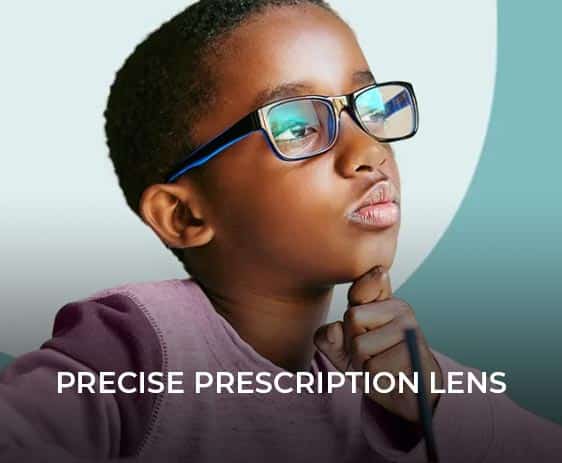 Precise Prescription Lens
You don't want your child to squint during a game or lose focus due to eyestrain. Ordering a pair of these glasses from Safety Gear Pro guarantees precise prescription lenses for crystal clear vision.
Safety Eyewear for Your Young Athlete
Wearing glasses doesn't mean your child's performance will suffer nor should wearing glasses during a long day on the field be uncomfortable. These kids glasses are lightweight, flexible and extremely comfortable. You can both enjoy the game knowing each pair of glasses provides shatterproof impact protection and UV protection. Your child will look stylish in a range of colors and tints and will be able to clearly take part in their favorite activity with a pair of prescription sunglasses from Safety Gear Pro.