GREAT DEALS ON WILEY X SAFETY GLASSES & WILEY X PRESCRIPTION SUNGLASSES
Wiley X Sunglasses Features
THE BEST STANDARDS IN SAFETY & PROTECTION EYEWEAR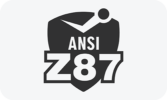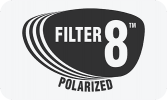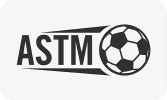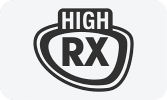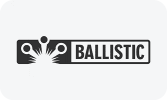 Wiley X Sunglasses Collection
WILEY X GLASSES FOR ALL OCCASIONS
LEARN ABOUT WILEY X FROM THESE VIDEOS
Wiley X sunglasses are prepared for any situation, from outdoor sports to dusty interiors, these specs have what you need to keep your eyes safe. Durability is a key feature of all these specialty glasses. If the lenses get a little scuffed, or if you want a different lens in your frames, Wiley X changeable semi rimless frames are designed to take new lenses in a snap.
Wiley X glasses are some of the most durable on the market. These glasses pass the test of being run over by a truck with barely a scratch. They don't shatter in pressure and are able to pass many other quality control tests. Ensure the safety of your eyes with Wiley X.
Stay Protected with the right Wiley X Sunglasses
VERSATILITY, PROTECTION & STYLE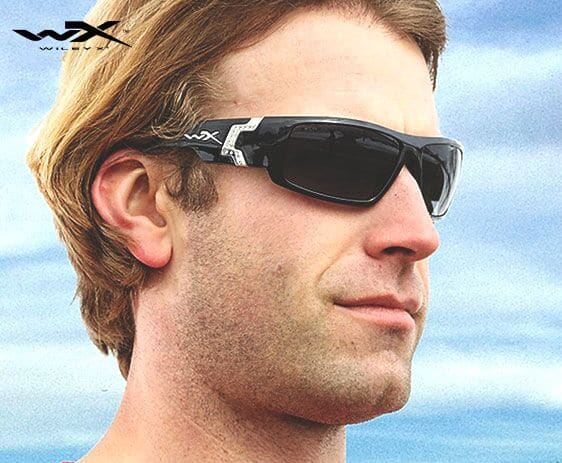 Having prescription lenses in your sunglasses gives your eyes a break. Don't force yourself to choose between eyestrain from not being able to see well or eyestrain from being exposed to bright lights for hours on end. Wiley X prescription sunglasses make seeing clearly in any light strain-free.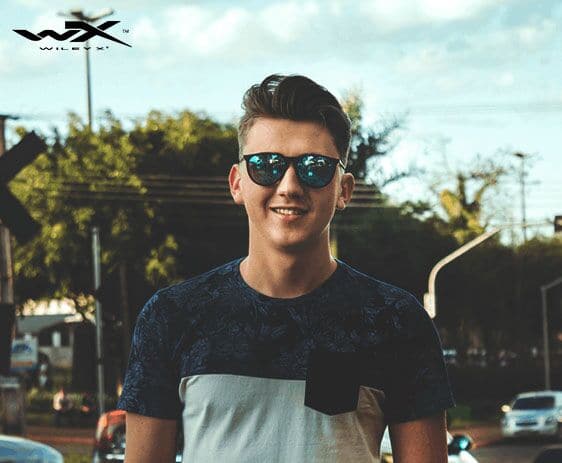 ANSI stands for the American National Standards Institute. This rigorous standard specifies the requirements a set of sunglasses needs in order to protect eyes from radiation, blunt force impact, small dust particles, splashing of liquids and flying debris. By being certified by this standard, Wiley X products are shown to be ideal not only for sun protection but in keeping eyes safe from a variety of hazards.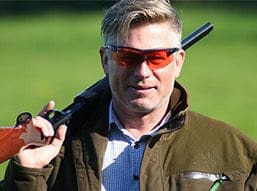 Safety, Style, and Utility
Choose the sunglasses that work best for you based on some simple guidelines. All Wiley X lenses are carefully engineered to focus light so as not to create distortion. That means you can rest assured that no matter what situation you find yourself in, these sunglasses won't hinder your view. While every pair of sunglasses by Wiley X is carefully engineered for strength and easy viewing, some are crafted for specific applications. Be aware that some frames accommodate only lower prescriptions, so if you want to put a strong prescription in your Wiley X eyewear, make sure the frames are just right for you.
Lens color choice not only has aesthetic importance but can make a difference in a variety of light situations. Black Wiley X polarized sunglasses are great all-purpose specs for anywhere glare becomes an issue. Red or amber lenses are crafted for high brightness, making them ideal for snowy or sandy conditions where sunlight is constantly reflected from below. Pale yellow lenses are perfect for enhancing vision in low-light areas while keeping your eyes safe from dust, liquids and other airborne hazards. With these and other great options, you can match your exact needs to the right frame and lens.
When it comes to protecting your eyes, durability and utility are key. Keep your eyes safe by selecting quality sunglasses that won't shatter or crack when you need them most. But once you know your eyes are safe, feel free to explore the extensive selection of styles and shapes available. With specific applications for each color and size, Wiley X protective glasses are practically custom-made for you.
Get Wiley X Sunglasses at Great Prices
Best Wiley X Sunglasses Product Range
At Safety Gear Pro, collaboration with Wiley X Sunglasses we are always ahead of the game. We make sure our customers get the best and largest collection of products for their favorite brands. Our variety gives us a strong sense of pride because it means more customers will be able to get the exact product and specifications they came to us for.
Our complete collection of WileyX sunglasses allows you to buy any product out of their branded series. Additionally, you will also find our authentic Wiley X sunglasses size chart below for your convenience:
New Arrivals: You can get the very best Wiley X sunglasses as we update our inventory of the brand's newest arrivals with improved quality and performance.
Men's: Our collection Wiley X men's eyewear is second to none. You have a lot of options among the four product lines within this series, such as the popular Wiley X Peak from the brand's Active Lifestyle Series.
Women's: The same four product lines are part of the women's collection as well, but the designs have been tweaked to suit women better.
Polarized: This brand of lenses is available for Wiley X sunglasses in all their product lines except the tactical category. These lenses are the best in giving you optical clarity and safety with 8 layers of technology.
Mirrors: For our stock of Wiley X sunglasses for sale, a lot of customers prefer mirrors for lenses. A mirror coating reflects more light away from the eyes than the ordinary tinted lenses.
LA™ Light Adjusting: This special category of lenses in Wiley X sunglasses auto-adjust the tint on the lenses based on the levels of surrounding UV light. In other words, you can use the same pair of glasses for both day and night time without even worrying about the clarity of vision.
Now you can order your favorite and the best Wiley X sunglasses without worrying they might not fit. The size chart given below is a standard-issue from Wiley X only available with their authorized dealers.
The chart allows you to pick your WileyX sunglasses for sale in our store with the confidence that they will be delivered to fit your size. You will need to measure your head accurately to be able to use this scale when you order with SafetyGearPro.com.
Get your next part of Wiley X from our full-fledged collection of the brand's products today.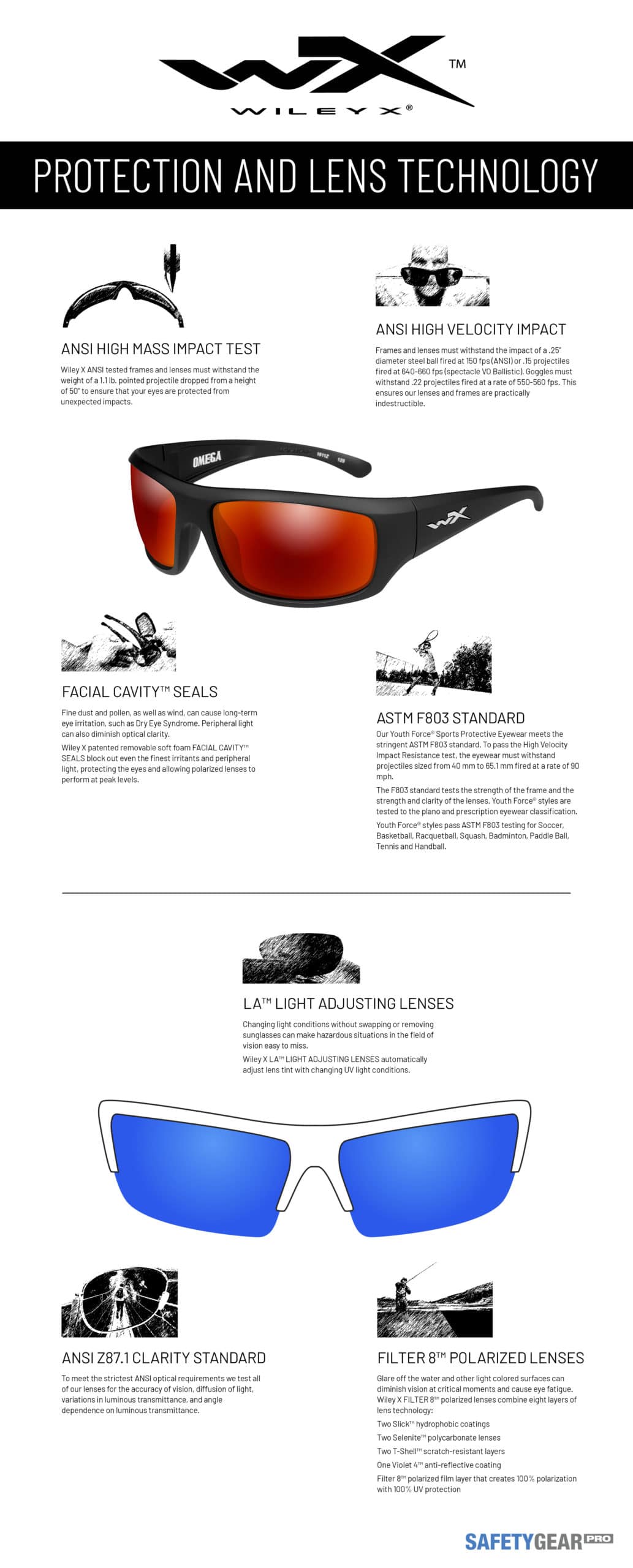 Wiley X Sunglasses FAQs
Are Wiley X Sunglasses Expensive?
While Wiley X sunglasses might cost a bit more than other eyewear options, it can be viewed as an investment in a quality product. Made to be durable, purchasing a pair of glasses by Wiley X is likely to last you longer than a cheaper pair that doesn't offer as much protection.
What Is Polarization?
Wiley X prescription sunglasses feature a polarized lens treatment. Polarization can be a huge asset when it comes to selecting sunglasses as it helps to reduce glare caused by sunlight bouncing off reflective surfaces. This, in turn, creates clearer images and a more comfortable experience all around for the wearer.
Can I Get Prescription Wiley X Sunglasses?
You can definitely get Wiley X sunglasses fitted with your specific prescription! In order to do this, you simply need to search for a pair of frames you like. Once you've found the right fit, you can provide your prescription information and get the glasses customized to meet your needs.
What Sunglasses Do the Military Use?
Members of the military need to rely on gear that will protect them in a variety of intense settings. That's why glasses like Wiley X polarized sunglasses are some of the only authorized options. If you're looking for quality eyewear, you can't go wrong investing in what the military uses.
Are Wiley X Sunglasses Also Safety Glasses?
Wiley X sunglasses are designed to be durable and protective, making them ideal safety glasses. What's more, the stylish appearance of the eyewear makes it perfect for any environment whether you're out running errands, hanging with friends, or engaged in your favorite sport.
The right sunglasses can make all the difference when you're enjoying time outdoors. Take a look at the selection offered by Safety Gear Pro to find a pair that meets the demands of your lifestyle.