RX Ray Ban Wayfarer Sunglasses & Ray Ban Eyewear
BEST DEALS AND LATEST STYLES OF RAY BAN WAYFARER SUNGLASSES
Filter by
Ray Ban Wayfarer Sunglasses Features
ONLY THE HIGHEST STANDARDS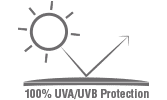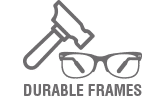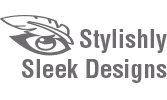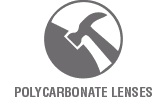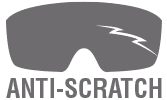 Top Rated Ray Ban Wayfarer Sunglasses
Find Your Perfect Ray Ban Wayfarer Sunglasses & Ray Ban Eyewear
FAQs
What is the best way to order Wayfarer sunglasses?
Select Wayfarer glasses with your favorite features from a full selection of versions of this classic style. Pick your favorite color and material and make sure the dimensions of frames correspond to your face. Plano glasses come with proprietary lens tints and you can match the color of prescription lenses.
Which styles of Wayfarer sunglasses are available?
Ray-Ban sells several versions of Wayfarer sunglasses. This classic style is sold under model numbers and names such as RB4165 Justin and RB2190 Jeffrey. Customize these styles with tinted or clear lenses. Updated takes on the original include the Wayfarer II Classic design and the New Wayfarer in modernized materials.
Can I get Wayfarer frames with clear corrective lenses?
The Ray-Ban optical line includes versions of the brand's classic sunglasses styles that are compatible with clear lenses. Wayfarers are rectangular frames designed with a wide field of vision for optical visibility. Clear lenses provide 100% UVA and UVB protection, which makes this eyewear suitable for wearing inside or outside.
What sets the New Wayfarer apart from the standard style?
Ray-Ban RB2132 New Wayfarer sunglasses have a slightly smaller and more rounded shape than classic Wayfarer frames. This style is available in a choice of finishes, including rubberized material. New Wayfarer glasses are prescription ready and can be customized with a choice of tinted or clear prescription or plano lenses.
Which lens tints are available for Ray Ban sunglasses?
Customize any Ray Ban Wayfarer frames with photochromic, polarized or blue-light blocking plano lenses. If you require prescription sunglasses, choose from a spectrum of standard, Ray Ban Wayfarer polarized or mirrored lens tints. Light-adjusting lenses may also be available. Every pair of Ray Ban sunglasses blocks 100% of ultraviolet light.
Best Ray Ban Wayfarer Sunglasses
WATCH & LEARN HOW OUR RAY BAN WAYFARER SUNGLASSES PROTECT YOUR EYES
Ray Ban Prescription Eyeglasses | Safety Gear Pro
Ray-Ban makes frames for eyeglasses inspired by the brand's most popular sunglasses styles. The Ray Ban Wayfarer debuted in 1956 and remains a bestseller today. The Ray-Ban Optical version of these classic rectangular frames is a model called Jeffrey that is available in a choice of frame and lens color options. These prescription-ready frames can accommodate single vision, bifocal or progressive lenses.
Ray Ban Prescription Sunglasses | Safety Gear Pro
Ray Ban Wayfarer sunglasses are among the most popular and iconic eyewear styles. This frame design was introduced nearly thirty years before this eyewear became an iconic accessory in 1980s movies. These rectangular frames protect wearers' eyes from 100% of ultraviolet rays and are comfortable for casual or lifestyle wear as well as some low-intensity activities that do not require impact protection.
Clear Vision & Style in Ray Ban Wayfarer Sunglasses
FASHION, PERFORMANCE & STYLE IN RAY BAN EYEWEAR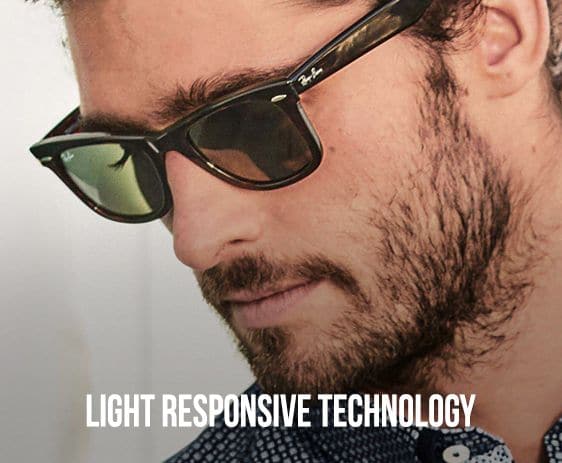 Light Responsive Technology
Some Wayfarer glasses by Ray-Ban feature photochromic technology. Exposure to ultraviolet rays causes light-responses lenses to darken in color to reduce visible light transmission and glare. These glasses can be a good option when you want to wear prescription Wayfarers indoors and outdoors.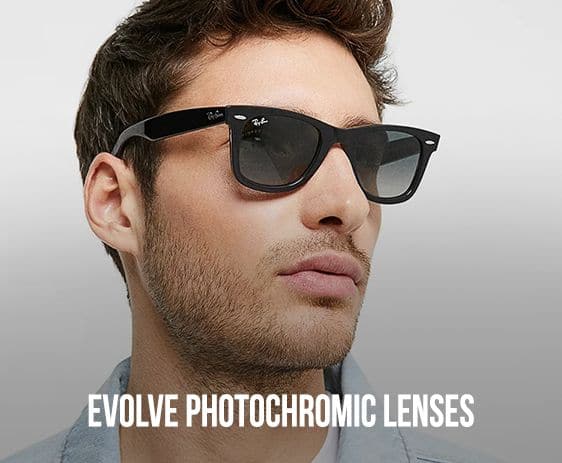 Evolve Photochromic Lenses
The photochromic lenses in Evolve sunglasses come with options for a wide variety of tinted, blue-light blocking and clear lenses. This proprietary lens technology is available for non-prescription eyewear, but you can order prescription light-adjusting lenses that match your favorite tint.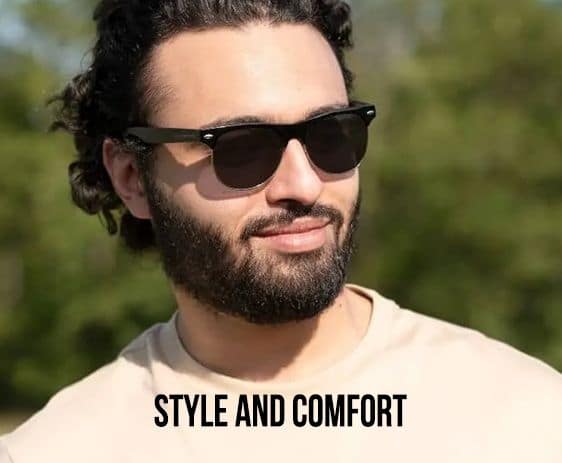 Wayfarer Means Style and Comfort
The classically stylish and almost universally flattering shape of Wayfarer frames explains the popularity of this style over the last sixty years. Whether you prefer standard plastic or new rubberized frame materials, you can count on the right size of these rectangular frames to provide a comfortable fit.
The Ray Ban Wayfarer has long been one of the most recognizable styles of rectangular sunglasses frames. In recent years, this style has also become popular for prescription eyeglasses and blue-light blocking eyewear with prescription or plano lenses.