Costa Prescription Sunglasses and Costa Eyewear
Shop Costa Sunglasses find prescription & polarized Costa Eyewear
Filter by
Find your perfect Prescription Sunglasses
Costa: Glasses for Every Occassion
Embark on an unforgettable journey with these exciting new Costa sunglasses. Whether exploring the beach or diving below the surface, Costa brings you the eyewear you need for any expedition. These men's and women's options have been carefully crafted for your aquatic lifestyle and sense of adventure.
Professional-Grade Sunglasses for All Activities
Learn how professional anglers take advantage of the cutting-edge design and durable materials found in leading Costa sunglasses. Oliver White and Jose Wejebe discuss the compelling reasons to pick up a pair of Costa polarized sunglasses for fishing or other activities on the water.
Articles about Costa Glasses
Learn more about Costa Eyewear and Sunglasses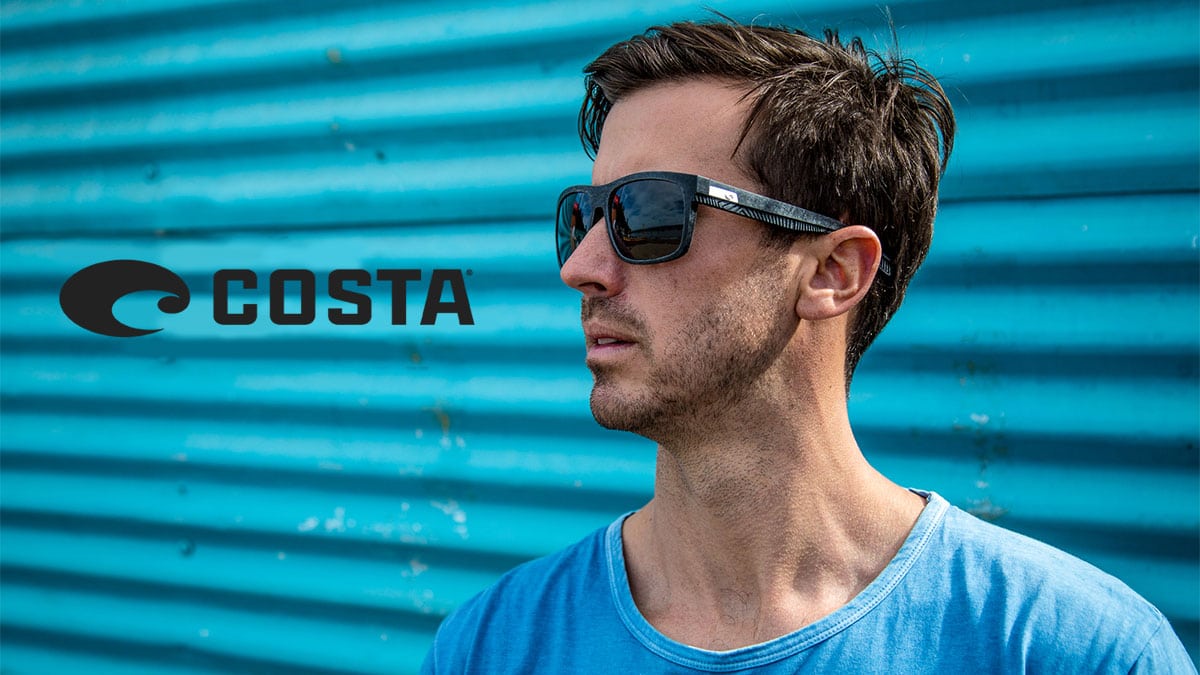 Innovative Lens Technology
Thanks to the multi-layered performance of Costa del Mar sunglasses, you'll enjoy unmatched protection and vision for any outdoor activity. From the polarized film to the scratch-proof encapsulated mirrors, you'll receive a pair of sunglasses that take advantage of all the latest technology.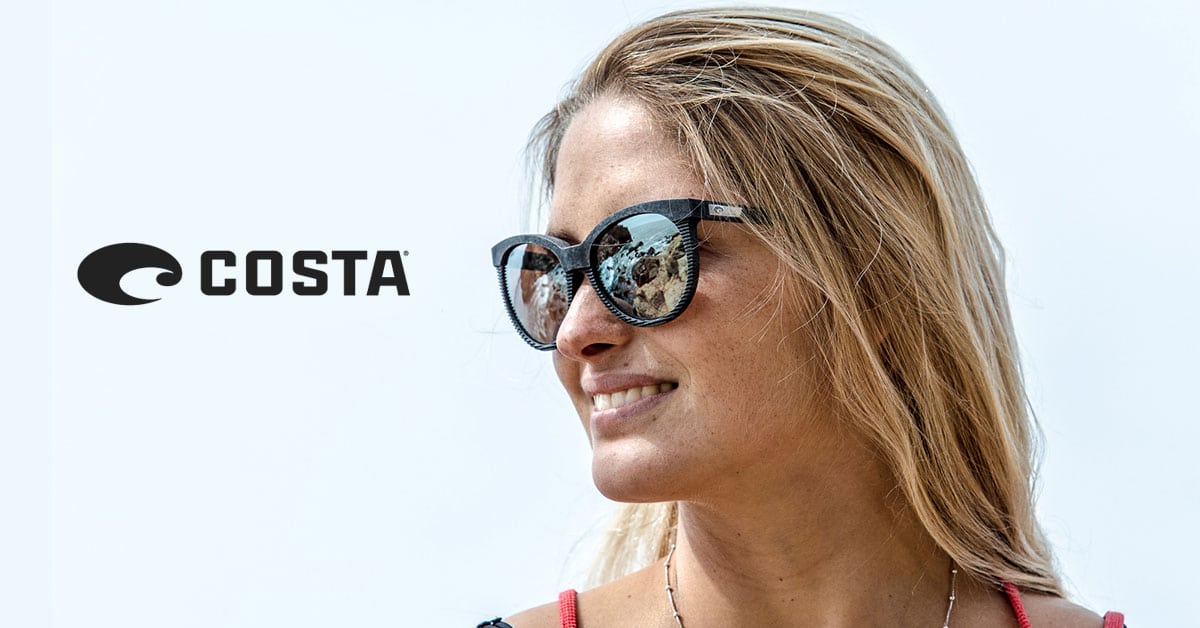 Your Costa sunglasses are designed to keep you safe and comfortable, whether riding the waves or enjoying the sun. Each pair of mirrored lens sunglasses prevents additional light from passing through, which is a must-have performance upgrade when you're on the water.
Variety of Lens Color Options
These sunglasses may be highly functional, but that doesn't mean you have to compromise your style. Select from blue mirror, green mirror gray mirror or other iconic lens options to keep you looking fresh and ready for any beach, anywhere. Even prescription lenses can come in multiple colors, so functionality doesn't have to reduce your sense of style when wearing Costa Prescription Sunglasses.
Your Costa Sunglasses
Costa del Mar Sunglasses combines the powerful performance of sportswear with the laid-back style and coastal vibes of beachwear. Whether you're looking for a way to up your fishing game or need to keep the sun at bay as you relax on your hammock, Costa sports the latest styles, colors and rugged performance you need.
Search for your perfect pair of Costa sunglasses. Each lens type comes in a variety of colors, frames and frame colors to accessorize your way to the top. Costa uses nothing but the best in terms of comfortable fits, protective lenses and long-lasting designs.
If hot, sunny days typically keep your glasses from performing at their best, choose a pair of Costa sunglasses that come equipped with ventilation technology. Innovative venting allows you to reduce fogging and improve your vision on hot, humid days. 
Prescription Views
Don't let a prescription keep you from enjoying your new pair of Costa sunglasses. Costa prescription sunglasses allow you to see clearly as you ride the waves and outperform the competition at any lake or ocean sport. Most Costa sunglasses are compatible with prescription lenses. Shop for your favorite style and color and find out how you can receive quality sunglasses with convenient prescription lenses.
Polarized Performance
 Those UVA/UVB rays are particularly harmful when you're out on the open water. From fishing and sailing to diving and beach volleyball, protect your eyes when you're near the water with effective UVA/UVB protection. Choose a pair of sunglasses that offer the best in mirrored lens technology. Costa sunglasses outperform other sunglasses that don't harness the power and efficiency of mirrored, polarized lenses.
From the beach to the open ocean, Costa is a premier option for achieving optimal results and superior performance. Protect your vision and step up your game by selecting a style that was specifically created for your outdoor watersports or seaside adventures.
Frequently Asked Questions
Why are Costa lenses unique?
Costa lenses are mirrored lenses. Mirrored lenses are perfect for people spending long hours in harsh sunlight. The benefits for mirrored lenses are scratch-resistant, enhance visual activity, and deliver superior contrast.
Which Costa lens colors are best for freshwater fishing?
All Costa glasses are made for fishing. The most popular fishing glasses for Costa are Permit, Hammerhead, and Jose.
Which Costa lens colors are best for saltwater fishing?
Costa has a wide range of lenses to fit almost all of their frames. Where all frames are great for fishing, there are certain lens colors to make an even bigger impact on your fishing experience. The lens colors best for fishing are blue, green, copper-silver, and copper.
Can Costa sunglasses be prescription?
Yes, all Costa sunglasses are prescribable. Certain frames, however, can only handle a low prescription.
Are Costa sunglasses ANSI approved?
The Costa 580P lenses have been tested to meet the impact standards created by the American National Standards Institute. This testing includes ANSI Z80.3 and ANSI Z87.1.