Wiley X Prescription Safety Glasses
BEST DEALS AND LATEST WILEY X PRESCRIPTION GLASSES STYLES
Filter by
Wiley X Prescription Safety Glasses Features
ONLY THE HIGHEST STANDARDS IN PROTECTION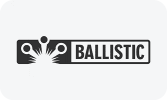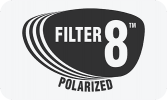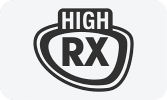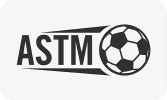 Wiley X Prescription Safety Glasses Collections
Find the Perfect Wiley X Prescription Safety Glasses for the job
Best Wiley X Prescription Safety Glasses
WileyX Worksight Collection
Check out three popular styles from the Wiley X worksite collection, the Wiley X Profile, Wiley X Epic and Wiley X Contour. All of these frames are rated for safety applications and can also be worn as regular glasses. See unique safety features such as removable side shields and wrapping temples in action.
WileyX Sunglasses Review | Safety Gear Pro
Get a better look at the Wiley X Saber, Wiley X Gravity and Wiley X Titan, three of the best-selling Wiley X prescription safety glasses. Saber shield frames come with four interchangeable filters. Gravity frames have built-in foam padding. Titan frames are suitable for a wide range of prescription diopters and have ANSI Z87 and ballistic safety ratings.
Stay Protected with the right Wiley X Prescription Safety Glasses
ULTIMATE GLASSES FOR PROTECTION & PERFORMANCE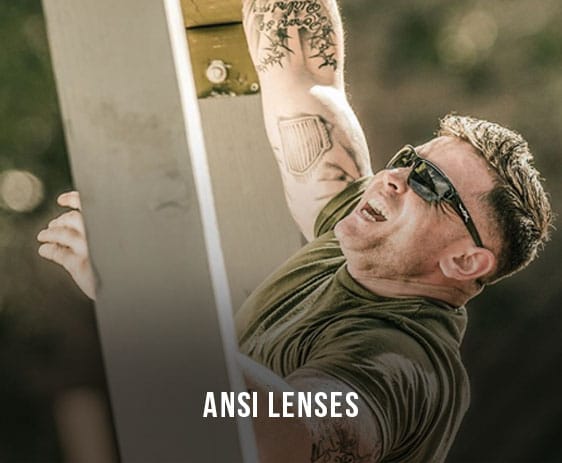 ANSI Z87.1 rated lenses are tested for resistance to impact and other hazards ranging from liquids to optical radiation, dust or mist. Make sure the level of protection provided by a pair of Wiley X safety glasses meets requirements for a particular application.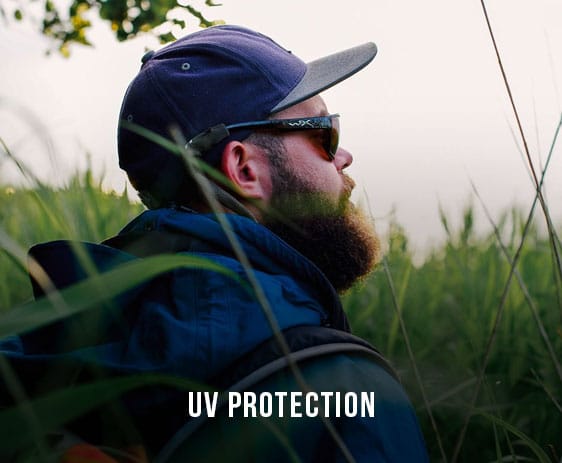 Safety glasses lenses that block ultraviolet rays are ideal for outdoor wear and may also be suitable for other optical radiation hazards. Frame and lens shapes may affect a wearer's field of peripheral vision and determine how much ambient light enters around the sides.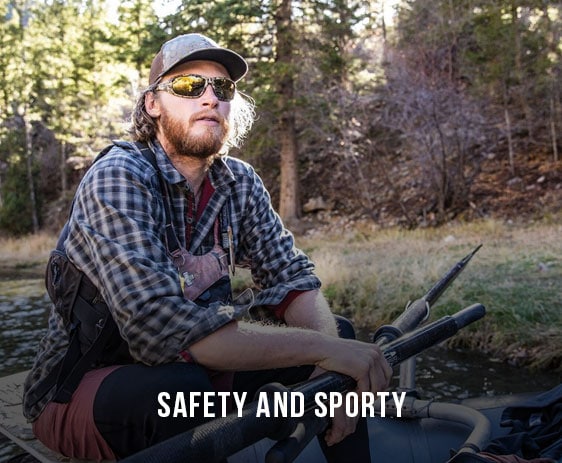 Wiley glasses can be worn while working in environments that require the use of personal protective equipment and during other activities. Depending on the frame design and lens color, Wiley X prescription safety glasses may be suitable for high-intensity sports such as mountain biking or kayaking or for wear while fishing, hunting or hiking.
Ordering Wiley X prescription glasses online makes it easier to compare the features of an extensive selection of frame styles. Be sure to check the size and measurements of frames to ensure that any eyewear you choose will provide a comfortable and secure fit. It is also important to make sure that frames are compatible with your prescription.
Impact-Rated Eyewear
Most safety eyewear is designed to meet the ANSI Z87.1 basic impact standard. Depending on the application or where you plan to wear these glasses, you may want frames and lenses that satisfy more rigorous standards.
Safety glasses styles that meet the Z87+ standard have passed high-impact testing. Some glasses also meet U.S. Military MIL-PRF-32432 ballistic standards. Depending on your eye protection needs, you can also find Wiley X glasses that come with removable side shields or a Facial Cavity Seal to keep out hazards posed by dust or liquids.
Corrective Safety Lenses
Prescription safety lenses rated for impact are marked with Z87-2+. These durable corrective lenses can enhance your safety on the job or during high-intensity activities. Lenses that meet safety standards should not shatter or fail when put to the test.
Safety glasses lenses can also provide protection from optical radiation. Clear and tinted lenses can shield eyes from exposure to ultraviolet rays. Determine the right lens color by factoring in light levels on a work site or in any other environment in which you plan to wear safety glasses.
A wide variety of Wiley X prescription safety glasses are available in adult and youth sizes. Narrow down the options for the best eyewear for any application by checking the size and measurements of frames. Enter the diopters of your prescription to make sure that the frames you are considering will satisfy your vision correction needs.
Wiley X Prescription Safety Glasses at Amazing Prices
Our Range of Wiley X ANSI Certified Glasses
Wiley X prescription safety glasses come with a lot of specialized features. These product features show you the lengths to which the brand is committed to delivering you more than just glasses to put on your eyes.
One such feature is the ANSI standard Wiley X uses for its lenses and frames. The standard is established to give you higher protection for your eyes from small debris, fast moving objects, and particles.
Wiley X's ANSI Z87.1 safety glasses come with comprehensive protection. This standard of Wiley X ANSI certified glasses is maintained on top of the mandatory US Federal OSHA 1910.133(b)(1)(1) standard.
Wiley X prescription safety glasses that come with ANSI protection go through a series of tests before they are delivered to an authorized dealer.
ANSI High Velocity Impact Test: Lenses and frames of all ANSI Z87.1 safety glasses are tested to withstand the impact of a speed ball with diameter of 0.25mm fired directly at them at a speed of 150 feet/sec.
VO Ballistic Test: Frames and lenses are tested to withstand the direct impact of multiple projectiles of 0.15 to 0.22 calibre fired at the speed of 550 to 660 feet/sec.
EN-166 Test for European Markets: Wiley X ANSI certified glasses are expected to sell in Europe after an EN-166 standard. In this test, the glasses are tested to withstand impact of a steel ball with 0.22mm diameter fired directly at the frame and lenses at 5.1 metre/sec.
Get Your Wiley X Rx Safety Glasses from Safetygearpro.com
These high standards used for Wiley Rx safety glasses speak volumes about Wiley X's research, technology, and product quality. When it comes to protective eyewear, you simply cannot go higher than Wiley X.
Regardless of how tough your routine is how wild your outdoor adventures get, you can rely on your pair of Wiley X prescription safety glasses. They will give you the perfect vision and distortion-free clarity.
For these reasons, and many others, it is crucial that you only get your Wiley X Rx safety glasses from an authorized Wiley X dealer. As one such licensed dealer of the brand, you can trust [Insert your brand] to deliver the authentic Wiley X products and accessories to your doorstep.
You will discover we offer the full range of Wiley X product features at competitive prices and amazing value for your money. We also offer the full range of their ANSI Z87.1 safety glasses in our online store.
Order the best Wiley X prescription safety glasses online today.
Frequently Asked Questions About Wiley X Prescription Safety Glasses
Where Can I Order Wiley X Safety Glasses?
Safety Gear Pro has a broad selection of Wiley X glasses and other safety glasses to choose from. These are perfect for protecting your eyes at work, while playing sports or during a DIY project. Wiley X makes a diverse range of styles with many features and styles. You can be confident you will find the right safety glasses for your needs.
How Can I Order Wiley X Prescription Glasses?
You can order them from the Safety Gear Pro catalog. When you find a pair of frames you like, choose the "prescription lens" option. When you are ready to order, select "customize lens." Then, select the options you want and enter your prescription information.
Why Are Some Wiley X Glasses ANSI-Rated?
The American National Standards Institute sets standards for consumer products, including safety glasses. Many Wiley X glasses have been tested and found to meet these standards, meaning that they offer sufficient protection. You can order ANSI-rated Wiley X prescription safety glasses from Safety Gear Pro because we use compliant polycarbonate for our lenses.
Can I Use Wiley X Safety Glasses at Work?
Yes, many Wiley X glasses meet the OSHA rules for workplace use. OSHA uses ANSI standards for its protective eyewear regulations. So, glasses that are ANSI-rated are typically allowable for workplace use.
Are Wiley X Prescription Safety Glasses Good for Sports?
Yes, there are many models from Wiley X that are perfect for sports. There are wraparound designs that are great for biking, running, golf, fishing and more. Additionally, there are some headband style goggles that are great for basketball and similar sports. You can even find some designed for shooting and hunting.