Wiley X Ballistic Sunglasses
FIND LATEST STYLES OF WILEY X SAFETY GLASSES
Wiley X Standard Safety Features
ONLY THE HIGHEST STANDARDS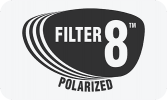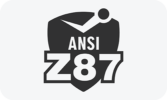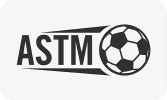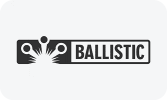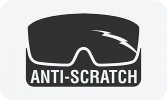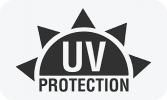 Wiley X Eyewear Collection
FIND YOUR PERFECT PRESCRIPTION SAFETY GLASSES
Wiley X: Absolute Premium Protection
WATCH & LEARN HOW
Wiley X Survival Test: Firecracker
With shatterproof lenses and frames that can even withstand the explosive power of firecrackers and come away intact, Wiley X ballistic sunglasses have what it takes to keep your eyes safe from whatever comes their way. From target shooting to military use, this resilient eyewear is designed and tested to resist impact from projectiles.
Wiley X Survival Test: Machete
When it comes to finding a pair of ballistic sunglasses, minimal protection is simply not an option. With potential exposure to flying objects and explosives, you need a product that is sure to withstand extremely harsh conditions- even impact from a slashing machete. With a pair Wiley X sunglasses, you can focus on the task at hand with full assurance your eyes are covered.
ULTIMATE PROTECTION & PERFORMANCE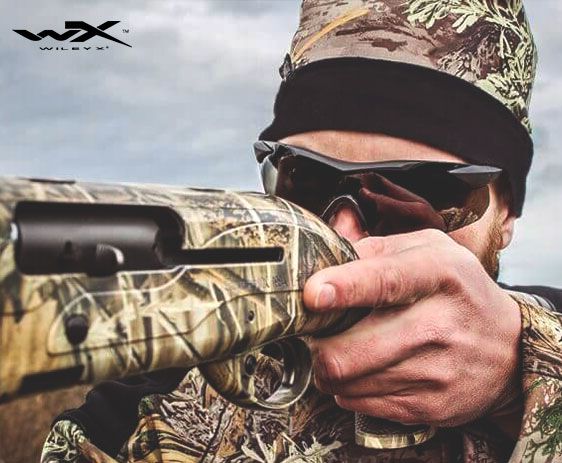 Having complete clarity is a must when looking for quality eyewear, which is why Wiley X glasses use Filter 8™ polarized lenses that create 100% polarization and provide 100% UV protection. This technology helps reduce glare, especially off wet surfaces, and prevents eye fatigue by effectively filtering light.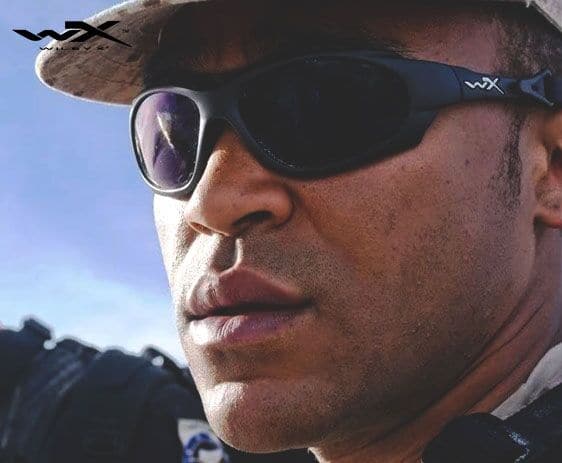 ANSI High Velocity Impact
True to ANSI High Velocity Impact standards, both the frames and lenses of Wiley X safety glasses have been tested to withstand the impact of a .25 inch diameter steel ball fired at a speed of 150 feet per second. You won't need to worry about these glasses breaking anytime soon.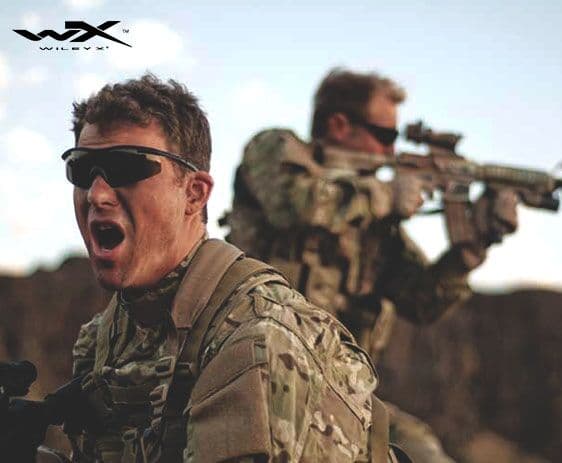 If you need prescription eyewear while you're on the job or performing the activities you love, you're in luck. You can get prescription Wiley X ballistic sunglasses that provide you with exceptional protection and clear vision wherever you go.
Wiley X Ballistic Sunglasses Crafted for Superior Protection and Performance
Manufacturers, military personnel, and law enforcement officers often depend on protective eyewear to keep their eyes safe while on the job, and hunters, frequent gun users, and anyone else in contact with flying debris can avoid an eye injury by investing in the right eyewear. In fact, an estimated 90% of all eye injuries can be prevented by wearing safety glasses. Whether you need safety glasses for work or play, Wiley X ballistic safety glasses are a step above the competition. With advanced technology and proven protective abilities, it's no wonder customers often choose Wiley as their preferred brand for protective ballistic eyewear.
Unbeatable Protection
All Wiley X glasses are put to the test before hitting the market and being sold to consumers. When buying ballistic glasses, you can feel safe knowing they have met standards for the ANSI High Velocity Impact Test, the VO Ballistics Test, The ANSI High Mass Impact Test, and the EN 166 test. When Wiley X claims that their lens and frames are shatterproof, they aren't kidding. From being attached to explosives to withstanding the impact of a machete's swing, these glasses are practically indestructible.
Superior Clarity
In addition to offering superior protection, Wiley X sunglasses meet ANSI optical requirements. With Smart Edge Lens technology, Filter 8™ polarization, and LA light adjusting technology, these glasses allow for incredibly accurate vision and clarity for the moments you need it most.
Convenient To Buy
You can easily purchase Wiley X ballistic sunglasses online with Safety Gear Pro. Even if you need to order high-quality prescription glasses, we make the process of entering your prescription as easy as possible. With the Wiley Rx Rim System, you can purchase eye protection for prescriptions up to +5.00 and -7.00.
Wiley X Ballistic Sunglasses
Our Range of Wiley X Ballistic Safety Glasses
Wiley X is indeed a leading eyewear brand and they are leading the charge in Wiley X ballistic sunglasses category. The quality of their products has proven to be ahead of their competition in every market segment they serve.
One wonders how they manage to manufacture such a wide variety of designs for multiple market segments. All of these designs and models are loved by Wiley X customers and envied by the rest.
The key to this consistent quality and manufacturing is in fact their research in creating the best protective eyewear possible.
Wiley X ballistic sunglasses make a great example of this commitment to quality of product and ironclad protection for your eyes.
Whether you discuss prescription ballistic safety eyewear or non-Rx glasses, you need not go beyond Wiley X products. They make it all.
Test of Durability and Strength
The Wiley X ballistic sunglasses, both frame and lenses, go through tough durability tests before they are sent to Wiley X authorized dealers for sale.
There are three basic tests that Wiley X's ballistic safety glasses are put under for durability and strength testing.
Wiley X prescription ballistic safety eyewear is tested with the ANSI High Velocity Impact Test. In the test, the frame and lenses face impact of 0.25mm steel balls fired at speeds of around 150 ft/sec. This test lets Wiley X see if their lenses in every frame they make can withstand high-velocity impacts from flying objects to keep their customers' eye safe.
Wiley X ballistic sunglasses go through the VO Ballistics Test. During the test, frames and lenses of sunglasses and goggles are made to withstand impact of 0.15 and 0.22 calibre projectiles fired at speeds of 640 and 660 ft/sec. respectively.
Wiley X's prescription safety eyewear being transported to their dealers in Europe is then given another test – the EN 166. The test fires a steel ball of 0.22 mm diameter at the speed of 5.1 m/sec.
Wiley X ballistic safety glasses also withstand the ANSI High Mass Impact Test, which includes a pointed projective weighing 1.1lb being dropped directly on to the lenses and frame from a height of 50 inches.
Buy Best Quality Prescription Ballistic Safety Eyewear
Apart from buying your Wiley X ballistic sunglasses from our user-friendly online store, you can request to get your ballistic sunglasses polarized.
This performance feature adds to the quality of your vision by giving you 100% protection against UV light. Getting polarized ballistic sunglasses enables you to stay outdoors in the bright sun with perfect vision and clarity.
Get the best ballistic safety glasses, like the range of Wiley X Z87 safety goggles, from our secure online store today