BEST DEALS AND LATEST STYLES OF RESPIRATORY PROTECTION
Respiratory Protection Features
ONLY THE HIGHEST STANDARDS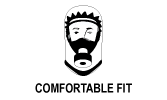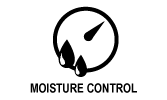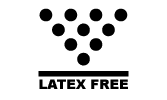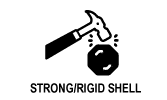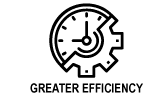 Respiratory Protection FAQs
What Is the Best Respiratory Protection for Healthcare Workers?
The most common respirator in the healthcare industry is the N95 mask, such as the Sperian ONE-Fit Molded Cup N95 Respirator. Where surgical masks act as barriers against large particles, N95 masks filter sub-micron airborne particles with 95% efficiency.
What Are the Different Types of Air-Purifying Respirators?
Air-purifying respirators fit into two categories. Particulate-filtering respirators effectively remove mists, fumes, aerosols and dust particulates. Vapor and gas filters take care of dissolved contaminants that cannot be trapped by a particle filter by routing the air you breathe through an absorbent chemical canister or cartridge.
When Does a Workplace Need a Respiratory Protection Program?
Follow OSHA guidelines for a respiratory protection program whenever airborne contaminants exceed permissible exposure limits or when the workplace requires employees to use respirators. Keep safety practices up-to-date and maintain optimal respiratory protection for the workplace with high-quality, reliable gear.
What Are the Different Types of Tight-Fitting Respirators?
Tight-fitting respirators differ from the loose-fitting variety in that they only cover portions of the user's face, rather than the entire head. Options for tight-fitting respirators include a quarter-mask, half-mask or full-face respirator. Full-face non-powered respirators tend to offer easier breathing than smaller masks.
What Types of Respiratory Hazards Can Be Filtered by PPE?
Respirators are available at different levels of protection to guard against airborne contaminants in a variety of forms. Choose the appropriate safety gear for the contaminants in the environment for optimal protection against dust, biological contaminants, gases, mists and fumes.
Respiratory Protection Related Videos
WATCH & LEARN HOW OUR RESPIRATORY PROTECTION PROTECT YOUR EYES
Dive into the details of the Oakley MSK3, a reusable everyday mask designed to optimize filtration with a special focus on comfort while wearing glasses. This stylish and structured mask features a silicone gasket for a close, anti-slip fit and specialized ventilation to prevent your glasses from fogging.
How to Wear Glasses While Wearing a Safety Mask
Prevent your glasses from fogging while wearing protective gear with these quick tips. Wearing a mask is imperative for optimal respiratory safety, but it doesn't have to be uncomfortable or create problems when you wear your glasses. A properly fitted mask prevents your breath from venting toward your lenses. Clean your lenses with warm soap and water to help distribute humidity evenly across the lens surface.
Blogs Related to Respiratory Protection
Learn about Respiratory Protection
Clear Vision & Style in Respiratory Protection
FASHION, PERFORMANCE & STYLE IN RESPIRATORY PROTECTION
Respiratory protection doesn't have to look bland or boring to be effective. Oakley has created the MSK3 Face Mask with exceptional structured style and superior function. Designed to move with you and provide an optimized fit, the MSK3 is the ultimate reusable face mask for daily wear. A silicone seal streamlines ventilation, options for disposable and reusable filtration provide respiratory protection, and thoughtful design offers comfort in conjunction with eyewear.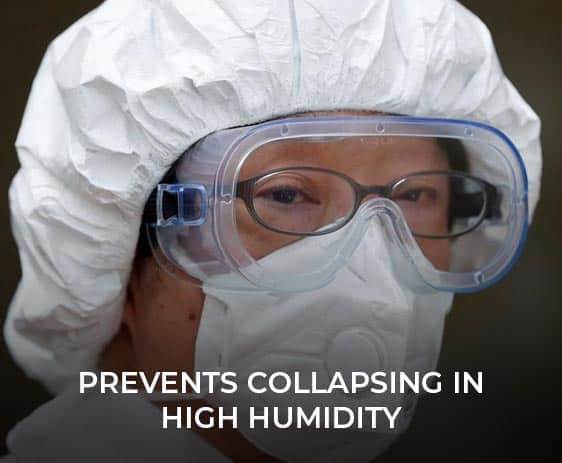 Prevents Collapsing in High Humidity
Stay compliant with OSHA respiratory protection requirements with protective gear that stands up to working conditions. Environmental factors and exhaled moisture contribute to humidity that can affect the durability of protective masks. High-quality PPE maintains its shape throughout the day with a structured design and reliable construction that hold up under humid conditions.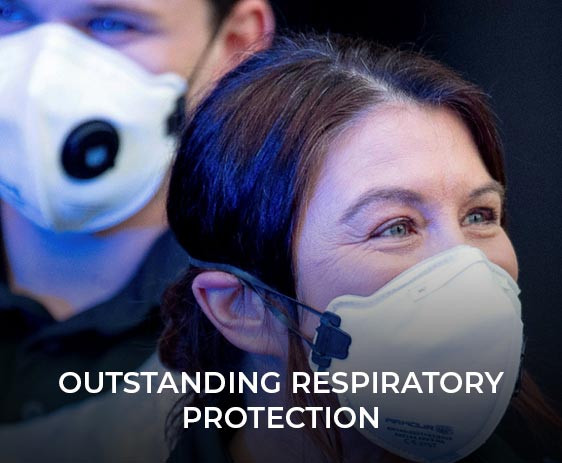 Outstanding Respiratory Protection
Employers must implement a respiratory protection program to stay compliant with OSHA standards. Air-purifying respirators like the Advantage 3200 Full-Facepiece Respirator remove toxic vapors, particles and gases from a well-ventilated environment. Supplied-air respirators provide clean air from a portable canister or outside source when conditions are too hazardous to use air-purifying respirators. The 3M 6000 Series Full-Facepiece Respirator functions as either an air-purifying respirator or a supplied-air respirator depending on your needs.
Be Prepared
Stay ahead of the game by keeping premium-quality respiratory protection on hand for health, safety and OSHA compliance in the workplace. From simple nuisance dust masks to full-facepiece respirators, there is protective gear for every situation. Options range from stylish everyday masks that become a part of your wardrobe to respirators designed for welding, industrial or healthcare industries. Quality materials ensure PPE that lasts, whether it's a disposable single-use mask or a reusable respirator with replaceable filters. Choose the style of respirator that suits the category of contaminants in the environment and always put respiratory health and safety first.
Respiratory Protection
Respiratory Protection – Safety Gear Pro offers superior quality respiratory protection gear to keep you and your workers safe from inhaling chemicals, vapors, particles and gases that are dangerous for their health. Our premium products are all you need to reduce the risks of inhaling hazardous chemicals and gases and keep your workers safe and sound.
Premium quality products
Reduces the inhalation hazards
Ideal of chemical industries
Say Goodbye to Inhalation Hazards
Not having proper respiratory protection for workers in dangerous worksites can lead to major health issues. In serious cases, inhaling too much of chemical compounds in the form of vapors or gases can lead to death. Such workplaces that are prone to these kinds of hazards need to have respirators and respirator masks to keep workers safe.
We Care About Your Safety Needs
Our respiratory protection gear allows your workers to keep them safe in case of any leakages of gases, chemicals or vapors. They are needed to ensure that toxic chemicals and vapors are not inhaled by any of your workers that might lead to serious issues later on. With our n95 respirators and other protective respiratory gear, your workers will be safe even in cases of accidents.
Superior Quality Respiratory Protection Gear
At Safety Gear Pro, we do not settle for anything less than superior quality products. We have a wide range of respiratory protection equipments you can choose from in accordance with your particular needs. The products we offer include but are not limited to n95 respirator, welding respirator, 3m mask, p100 respirator etc. Whatever your safety need may be, we have you covered.
Easy to Use and Durable
To make sure you don't have to think twice before using our respirators, they are easy to use which makes them ideal to be used in case of emergencies. You can literally save lives with these n95 respirators in case of emergencies. They are a must have in any chemical industry.
The Name of Trust
Safety Gear Pro only offers products that have been tried and tested before. If you are looking for the best respiratory protection equipment, contact us and we will address all your needs. We offer safety gear that will keep your workers safe even in cases of serious accidents. Remember, you cannot take chances with low quality respiratory protection equipment. Invest in quality safety products from Safety Gear Pro as we are committed to keeping you and your workers safe.