BEST DEALS AND LATEST STYLES OF MILO & ME
Filter by
ONLY THE HIGHEST STANDARDS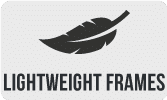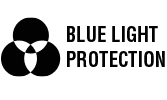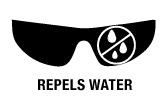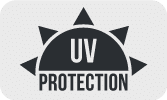 Milo & Me Related Categories
Find Your Perfect Milo & Me
Milo & Me FAQs
Where Can I Select New Milo and Me Glasses?
Picking out a new pair of Milo and Me glasses is not a complex process! In fact, you can find the perfect fit for your needs by exploring the vast selection available at Safety Gear Pro. A little research will help you discover the right fit in no time.
What Qualities Matter Most When Selecting Kids Glasses?
As you go through the process of selecting the right glasses for your kids, you want to make sure you put factors like durability and comfort first. This ensures that the eyewear you pick will be strong enough to withstand whatever is in store.
How Do I Pick Glasses My Kids Will Actually Wear?
If you want to guarantee your kids actually wear the glasses you pick, don't forget to take style into consideration. While it shouldn't be the main point of focus, selecting glasses that look good will definitely help increase the odds.
How Often Should Glasses Be Replaced?
Glasses for kids might need to be replaced more often than other  eyewear. As kids grow, their vision requirements might change. Routine visits with an eye doctor will keep you in the know about when to replace the glasses.
Can Kids Glasses for Sports Be Fitted With Prescription Lenses?
Yes! You can easily have glasses for sports be fitted with prescription lenses. In fact, this is one of the best ways to guarantee your kids stay safe and play their best while on the field. When it comes to picking out glasses for your little ones, Milo and Me are an excellent brand to consider.
Review the different styles available at Safety Gear Pro and see which is the right fit for your children.
WATCH & LEARN HOW OUR MILO & ME PROTECT YOUR EYES
What makes these sunglasses perfect for your kids?
Picking out the best glasses for your kids takes a little time and research. Selecting options by a trusted brand like Milo and Me is the perfect way to narrow your search and come across glasses that fit your child's needs. Great for sports and activities that require your little ones stay moving!
Factors that matter most when picking out the most appropriate glasses for your kids include durability, comfort, vision, and style. Thankfully, glasses designed by this brand hit all of the right marks and deliver eyewear that will provide you with the peace of mind you need.
Blogs Related to Milo & Me
Clear Vision & Style in Milo & Me
FASHION, PERFORMANCE & STYLE IN MILO & ME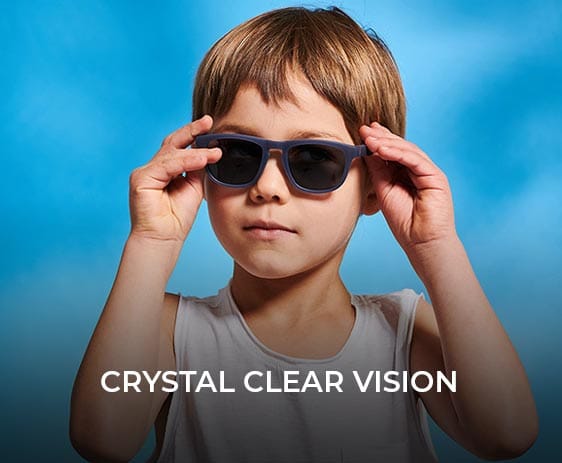 Perhaps the most important factor when picking glasses, clear vision makes a world of difference. Milo and Me glasses are a perfect fit for your kids because they deliver a field of vision that is as clear as it is crisp.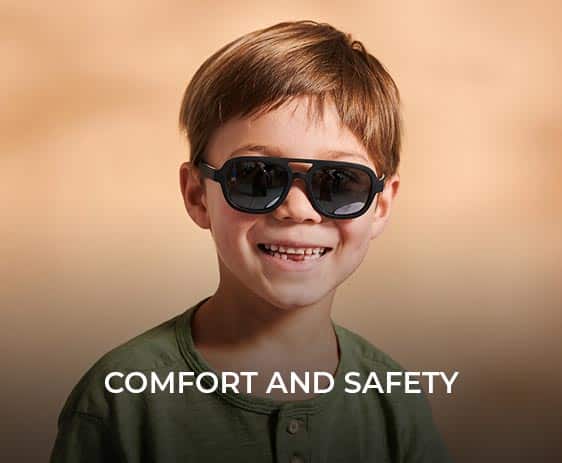 Since most children wear their glasses while engaged in intense physical activities, you want to be sure that the glasses you pick will protect them. Not only are these glasses durable and constructed to withstand sudden blows, the glasses also are incredibly comfort and can be worn for long durations without a problem.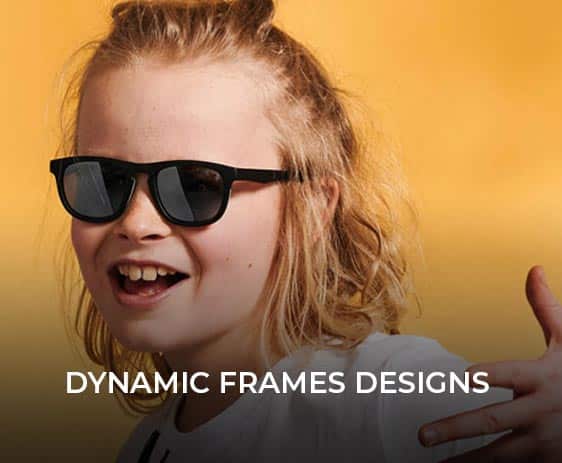 Though far from the most important factor when picking glasses for kids, the look of the frames can make an impression on your final decision. Kids want to pick glasses that make them feel cool. Thankfully, glasses by this brand can deliver some truly impressive and dynamic designs to consumers.
Deciding which glasses are best for your children can be a challenge. By opting for a trusted brand like Milo and Me kids prescription glasses, you can guarantee your success. The glasses produced by this brand are as flexible and durable as they are stylish. The lightweight material used in the construction of the frames makes the experience of wearing these glasses incredibly comfortable. What's more, the glasses are resilient to sudden impacts and blows, meaning that these are a perfect fit for sports and other activities that your children must commit to fully.