BEST DEALS AND LATEST KID'S SPORTS EYEGLASSES STYLES
Filter by
Kid's Sports Eyeglasses Features
ONLY THE HIGHEST STANDARDS IN PROTECTION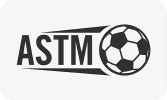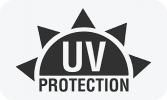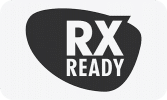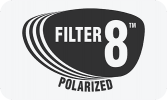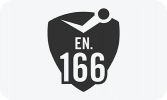 Kid's Sports Eyeglasses Collections
Find the Perfect Kid's Sports Eyeglasses for the job
Best Kid's Sports Eyeglasses
Youth Force - Kids Prescription Sports Sunglasses
With stylish frames in a range of colors, kids want to wear Wiley X Youth Force glasses. They easily convert from eyeglasses to sports goggles, then back again for comfortable, all-day wear. Learn more about how kids prescription sports glasses from Wiley X protect against injuries.
Wiley X Youth Force Video With Tim Howard and Daughter Ali
For parents, there's no such thing as being overprotective, although children might not agree. Wiley X Youth Force glasses are safety gear that both sides can agree on. Parents can feel secure knowing their youth's sight is protected, while kids get tons of trendy styles and colors that they love wearing.
Stay Protected with the right Kid's Sports Eyeglasses
ULTIMATE GLASSES FOR PROTECTION & PERFORMANCE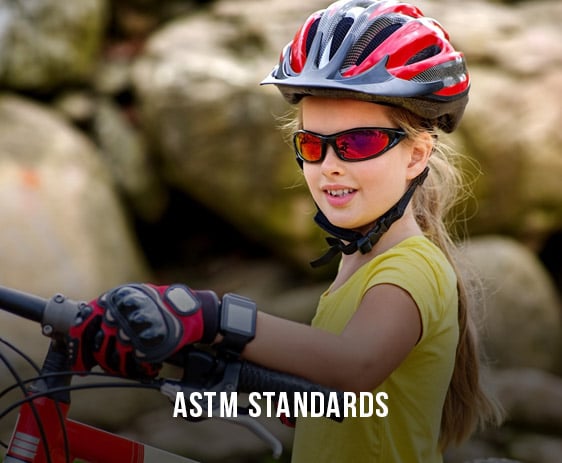 Wiley X Youth Force sports glasses for kids meet rigid ASTM standards for high-velocity impact resistance, which applies to the strength of both frame and lens. They are approved for use with a variety of sports, including tennis, soccer, squash, basketball, racquetball and more.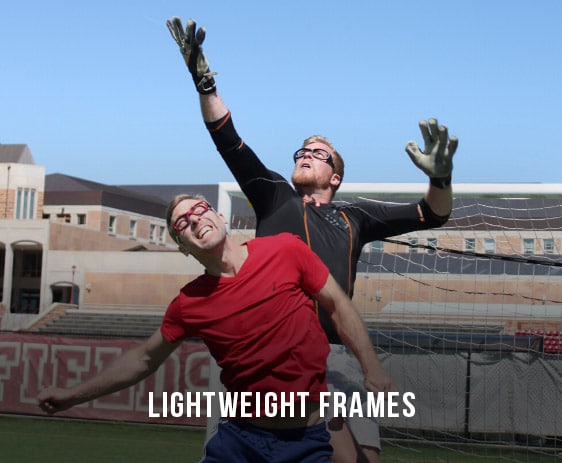 Modern production methods and advanced materials mean today's kid's prescription sports glasses are extremely lightweight, sitting easily on the face without slipping and distracting youth from the action on the field. Lightweight frames are more comfortable, a must for ensuring they are worn when needed.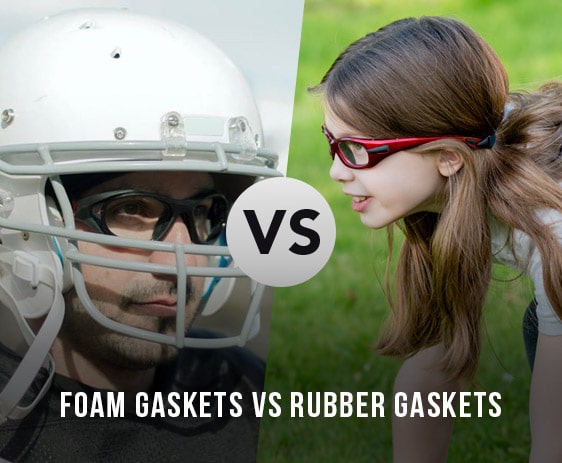 Foam Gaskets vs Rubber Gaskets
Wiley X kids sports glasses feature foam gaskets, which seal out dirt and debris. Foam gaskets are lighter than rubber right where you need it—on the bridge of the nose. By removing a fraction of the weight, glasses can offer improved comfort that lasts all day.
Parents keep children safe by outfitting them with protective gear for football, soccer, baseball, and many other sports. Don't forget to protect their eyes, one of the most sensitive body parts of all. If your child needs vision correction, kid's prescription sports glasses are the answer to helping him or her safely enjoys their sport. At Safety Gear Pro, we carry a variety of glasses that meet international safety standards, as well as national guidelines for impact resistance. Kids appreciate the variety of frame designs and colors available that make them stand out in a good way.
Kid's Sports Eyeglasses FAQs
What Are the Best Glasses for Kids?
The best glasses for kids are the ones they actually wear. Along with meeting stringent safety standards, they should offer features that make youth want to wear them. Today's sports glasses for kids include design features that include sleek, slim silhouettes and fun colors that draw admiration from peers.
Should Your Child Wear Prescription Sports Glasses?
Any child who participates in sports should be able to see clearly. It's important for playing the game well, but even more important to help avoid injury from incoming balls, elbows and more. Today's styles offer kids' prescription sports glasses that they can wear on and off the field.
Where Can I Buy Sports Glasses for Kids?
Safety Gear Pro has an extensive collection of sports glasses with the good looks kids want and the safety features parents insist on, so everyone is happy. We carry designs from top manufacturers like Wiley X, Oakley and Bolle that meet industry safety standards to keep kids and their eyesight safe.
What Are the Benefits of Wearing Prescription Sports Goggles?
Along with giving your kid clear vision on the field, prescription sports glasses are lightweight to ensure long-lasting comfort and feature shatterproof frames and lens to protect eyes. They also feature comfortable bridges that help seal out dust and debris while eliminating slipping problems so they remain firmly in place.
What Should I Look For in the Lens?
First and foremost, you need to ensure the lens is made of shatterproof polycarbonate and carries a UPF safety rating of 50+ for maximum protection from damaging sun rays. Lenses in sports glasses should also offer a scratch-resistant coating to protect the vision clarity and ensure maximum value with an extended life.