Prescription Eyeglasses & Eye Wear
BEST DEALS AND LATEST STYLES OF PRESCRIPTION EYE PROTECTION
Filter by
Prescription Eye Protection Features
ONLY THE HIGHEST STANDARDS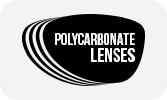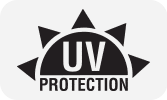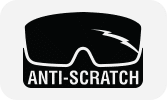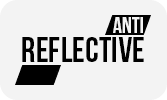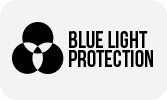 Top Rated Prescription Eye Protection
Find Your Perfect Prescription Eye Protection
FAQs
What Brands Can I Choose From?
Safety Gear Pro Carries many brands such as Titmus, Ridge, and Hercules – and that's just a small slice of the variety available. Whatever your favorite brand is, there's a good chance we carry it.
What Are the Benefits Of Affordable Frames?
There are many reasons to opt for affordable safety glasses. For example, teachers or employers in fields which involve hazardous conditions may need to supply their students or employees with a large number of safety goggles. Affordable glasses also ensure that people who may not need safety frames very often or for long periods of time don't skip buying important safety gear or feel like they wasted money on expensive frames.
How Important Is It To Have Prescription Safety Glasses?
If you have a vision prescription, then it is very important for you to ensure that your safety glasses accommodate prescription lenses. Being aware of your surroundings is a vital part of practicing safety.  It is therefore very important to your safety to make sure you are able to see clearly when wearing protective glasses.
What Do Safety Glasses Protect Me From?
Safety glasses are an important part of protecting your eyes from fragments, chips, and other small objects that may be moving quickly in hazardous environments.
What Is A Reasonable Price For Protective Eyewear?
Highly customizable protective eyewear from prestigious brands can cost between 100 and 200 dollars, but there are many options from proven companies that only run between 20 and 60 dollars without sacrificing safety.
Best Prescription Eyeglasses
WATCH & LEARN ABOUT OUR PRESCRIPTION EYE WEAR
Take a Look at These Affordable Safety Glasses
Join us for a look at a few of our best economy safety glasses! These frames all run from between 30 to 50 dollars without skimping on safety - every single one is OSHA approved. Frames such as the "Financials" and the "Washington" comfortably wrap around the face and sport a sleek, modern look. The "Financials" also feature advanced, breathable side-shields which allow air in to prevent defogging without compromising the protection of your eye from objects.
Find Out the Easiest Way to Buy Prescription Safety Glasses Online
Come see some of the brands offered at Safety Gear Pro, all of which have great options for prescription eyeglasses. Getting safety glasses with prescription lenses has never been easier - just check out our website, pick a frame you like, select options such as color and size and then click the "customize lens" button. Lenses can be customized not just with a prescription, but also with options such as anti-fog, anti-scratch, and blue light blocking technology.
Improve Your Vison With Prescription Eyeglasses
ULTIMATE CLARITY & EYE SAFETY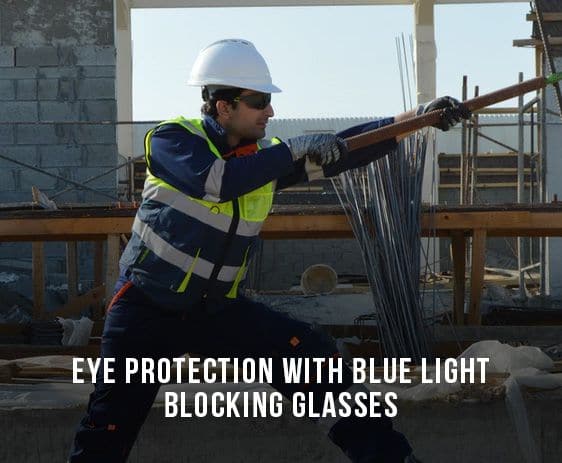 Eye Protection With Blue Light Blocking
All of our glasses protect your eyes from objects and particles, but you can choose to up the protection you're getting by selecting blue light blocking lenses. Blue light is shown to harm your eyes with excessive exposure, and so workers in environments with largely artificial light may benefit greatly from opting for blue-light blocking lenses.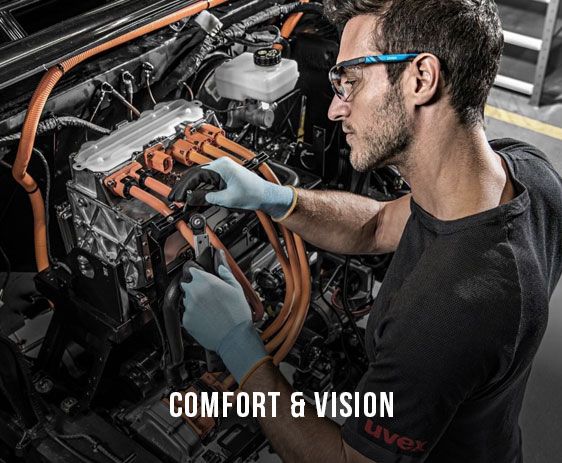 Brands like WileyX, OnGuard, and Hercules bring the ultimate in comfort with prescription eyeglasses. Putting prescription lenses in safety glasses isn't just a matter of convenience; situational awareness is key to staying safe, and so any safety goggles which keep you from seeing as clearly as possible may actually not be protecting you all that much.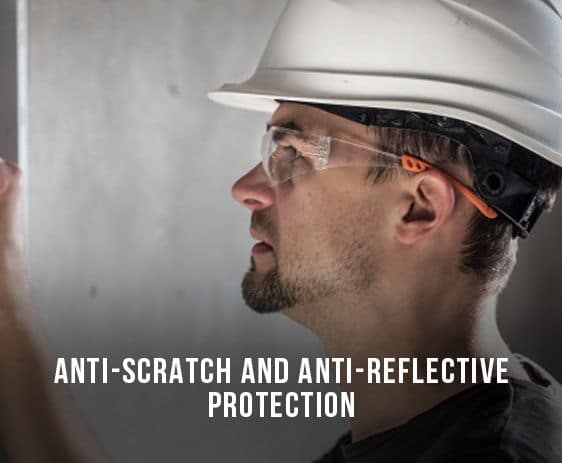 Anti-Scratch and Anti-Reflective Protection
What good would economy prescription glasses be if you had to keep replacing them? Opting for anti-scratch lenses can keep your glasses working as intended for as long as you need them. Scratches can obstruct your vision, which can be dangerous in hazardous environments. Excessive reflection and glare can also obstruct vision; Luckily, we offer anti-reflective lenses too!
Protect your eyes from objects, blue light, and glare. Do it all in style without breaking the bank with our excellent selection of affordable safety prescription eyeglasses. Customize your lenses to your heart's desire and rest assured that your glasses will last.
Just call Safety Gear Pro the home of prescription eyeglasses, as we have everything from Rx safety glasses, prescription safety goggles, prescription sports glasses, to Rx sunglasses. When you browse our online store, you will encounter several useful eyeglasses that you can wear for both daily and professional use. Our prescription eyeglasses are perfect for basketball, hiking, biking, mountain climbing, and more.
With our range of prescription safety eyeglasses and sports eyeglasses, the possibilities are endless. In our collection, you will find an eyewear for every purpose. We have made sure of that. Our quality and prices are also a reason why you should consider purchasing from Safety Gear Pro only. The superior quality and affordability of our prescription sunglasses online collection will amaze you and possibly, convince you that it is time you took measures to protect your eyes from potential hazards you may encounter at work or outside in the playing field.