Best Deals & Styles of Prescription Sunglasses
Filter by
Prescription Sunglass Features
ONLY THE HIGHEST STANDARDS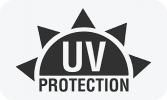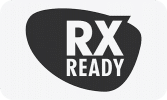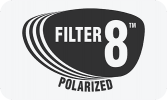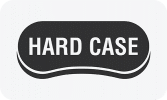 Prescription Sunglasses Categories
Browse our collections Prescription Sunglasses
Prescription Sunglasses Videos
Watch & Learn How these could be the Best Prescription Sunglasses
Discover how Oakley Mercenary's and other innovative lifestyle and sport sunglasses offer you the perfect style. Unbeatable comfort, durable prescription lenses and rock-solid frames combine to help you pull off your latest fashion trend. Whether you're rocking your favorite sport or catching up with your friends, these sunglasses are perfect for you.
Embrace the ultimate combination of beach-side fashion and practical surf wear. Handle the waves without fear and enjoy durable, comfortable and fashionable sunglasses like these Spy sunglasses. If you're looking for a compelling way to wear your prescription glasses while still preventing harmful UV rays, find all the best prescription pairs today.
Blogs Related to Prescription Sunglasses
Learn what you need before buying Prescription Sunglasses
Improve Your Vision with Prescription Sunglasses
Clarity, Performance and Style in the best prescription sunglasses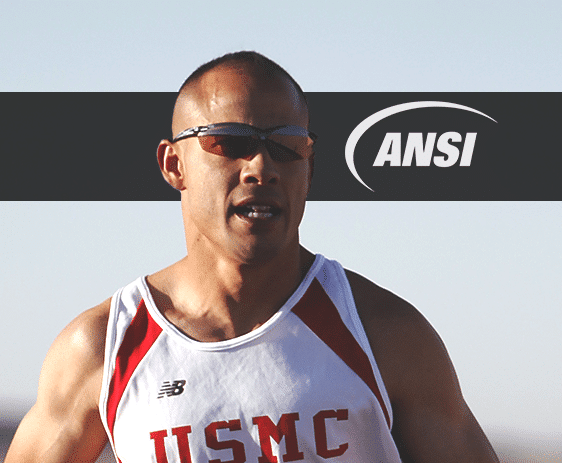 You'll never again have to choose between clear vision, stellar style or safety from UV rays. Thanks to the leading brands and dynamic styles of these prescription sunglasses, you'll protect your eyes from excessive strain and the sun while still pulling off a killer look.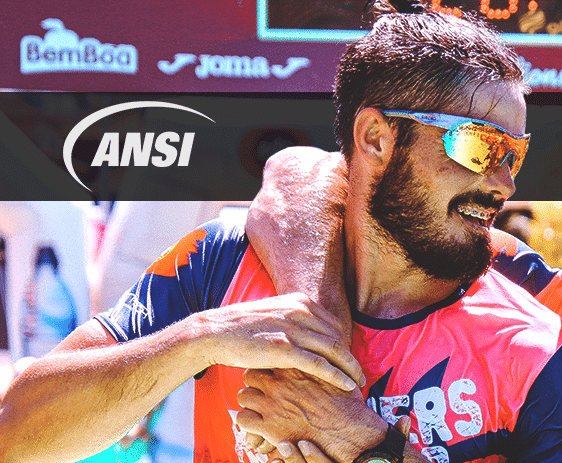 Rock Your Favorite Brands
Enjoy all the latest styles from your favorite brands. Safety Gear Pro has the premier brands that have stood the test of time and used by professionals in a variety of sports. Whether you're looking for the latest trends in fashion or the latest durable designs, you can find them here.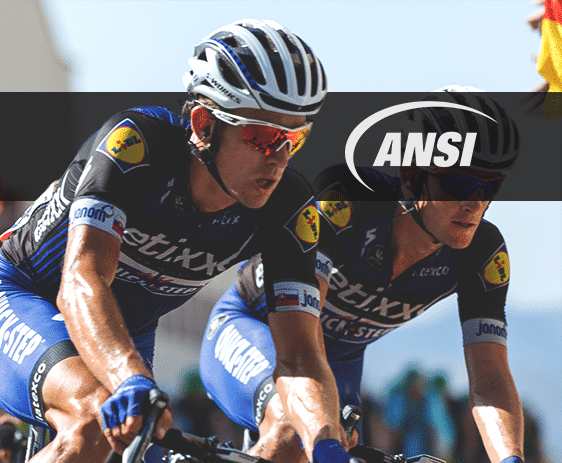 Power Through Your Challenges
Prescription sunglasses have changed the game when it comes to sportswear. Now you can take on any challenge on the water, on the road or in the wilderness. From backcountry hiking to downhill skiing, you'll find the sunglasses that keep you moving forward and give you an edge over the competition.
The Prescription Difference
Whether you purchase prescription safety glasses or prescription sunglasses, you'll enjoy an accurate prescription that helps you see clearly. Unlike generic sunglasses, your prescription glasses are tailored to your exact eyes. Don't worry about fitting your sunglasses over your standard pair or simply going with a prescription. Wearing your polarized prescription sunglasses when you're outside, allows your eyes to avoid strain, stress and damage.
Once you know your exact prescription, simply order sunglasses to match. From your everyday sunglasses to specialized sportswear, don't leave your prescription behind as you go about your day and take on any adventure that comes your way.
Understanding Polarization 
From choppy ocean waves to a calm day on the blacktop, keep your eyes protected from glare and UV rays. Enjoy all the advantages of polarized lenses as you see clearly and eliminate bothersome glare. Choose the best brands for reliable protection that keeps you at peak performance. Don't miss a view due to glare, eye strain or uncomfortably bright light.
Typical sunglasses may reduce the brightness of your surroundings, but they won't take away that irritating glare. Nothing ruins a scenic sunset, picturesque beach or stunning cliffside view like the glaring sun. Enjoy all your favorite views on your travels or at home with polarized sunglasses.
Finding the Best Price
The best prescription sunglasses come in a range of prices. Depending on the style, brand, quality and other factors, you can find the latest pair of ultra-durable frames or your favorite budget-friendly alternatives.
Check out all the latest lifestyle prescription and sports prescription lenses at Safety Gear Pro. Whether you're looking for your first pair or upgrading to the latest technology and fashion style, you'll find excellent prices on a wide range of your favorite brands. Keep your vision clear and your eyes protected, starting today.
Never worry about the harmful UV rays of the sun again, every time you step out for work, play, or to spend quality time outdoors when you have our sunglasses. Safety Gear Pro brings you an amazing range in prescription sunglasses that are available in different lenses, according to your needs. From RX polarized sunglasses to photochromic sunglasses, we offer the cutting edge in lens technology. Based on the outdoor use, we have different types of prescription sunglasses for work, sports, and casual outdoor use.
Your eyes need just as much protection from the glare and the harmful UV rays as your body and skin. Hence, investing in the right pair of sunglasses can make a world of difference. With Safety Gear Pro by your side, you can not only choose the best sunglasses that suit your face and offer UV protection, but also get to go outdoors in style, every time!
Frequently Asked Question about Prescription Sunglasses
What is the best way to order prescription sunglasses?
Make sure you have a current prescription with spherical power or cylinder measurements. It can be helpful to know the measurements of your face to select frames that provide a good fit. Pick out a pair of prescription-ready sunglasses and customize lenses with your prescription and coating or tint choices.
Can sunglasses correct near and far vision?
Depending on the prescription, sunglasses may improve your near, intermediate or far field of vision. In general, eyewear that corrects the wearer's near vision is most helpful for reading and other activities that involve close focus. Sunglasses that improve distance vision can be ideal for driving and other outdoor activities.
Should I get more than one pair of sunglasses?
You may prefer to order more than one pair of prescription sunglasses online based on your vision needs. Eyewear for reading or using mobile devices outdoors cannot provide distant focus for other pursuits. Make sure you spend enough time on each activity to justify buying more glasses with tinted lenses.
Does prescription eyewear cost more?
Can I put prescription lenses in any sunglasses?
Some sunglasses frames are prescription-ready, while other styles are only available with non-prescription lenses. Check to see the options available for customizing any brand or style of frames. Some sunglasses may only be able to accommodate single-vision prescription lenses, while other styles can accept multifocal, progressive or high Rx lenses.