Costa sunglasses are high-quality products made with performance features and on-trend styling. They are designed for long-lasting comfort and visibility and are made especially for those who enjoy spending time in the great outdoors. Costa has a pair of sunglasses that will meet your needs, whether you are a fisherman, camper, hunter or an avid outdoorsman.
Select frames are available in camo print designs. Costa has teamed up with experts at Realtree™ and Mossy Oak® brands to bring camouflage designs exclusively to specific Costa products. These camo specialists use innovative technologies to replicate authentic designs and patterns on Costa's sunglasses frames. The resulting bold style adds rugged good looks to these sunglasses. Lenses are offered with different color options to help block sun and glare in varying light conditions. Below are a few of the styles available from Costa in camouflage designs.
Tuna Alley
The Tuna Alley model of camo Costa sunglasses have rectangular-shaped lenses fitted inside tough nylon frames. These unisex sunglasses feature a slightly curved fit to ensure comfort and clear visibility. Air vents on the sides of the frames help keep you cool and fog-free when the temperatures begin to rise. In addition to several other color options, these popular sunglasses are available in a camo design with prescription or non-prescription lenses.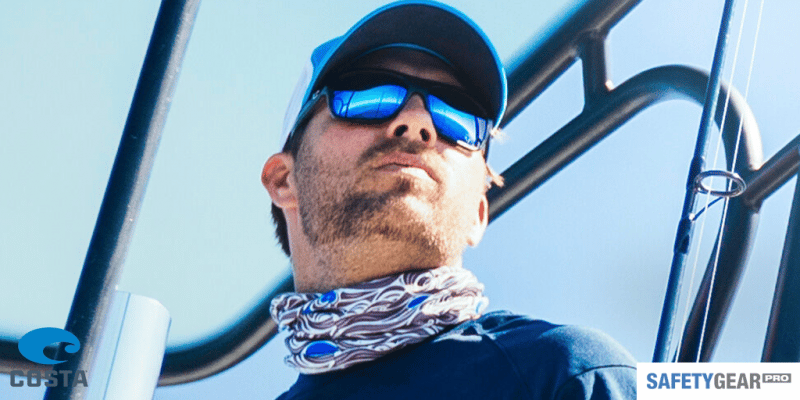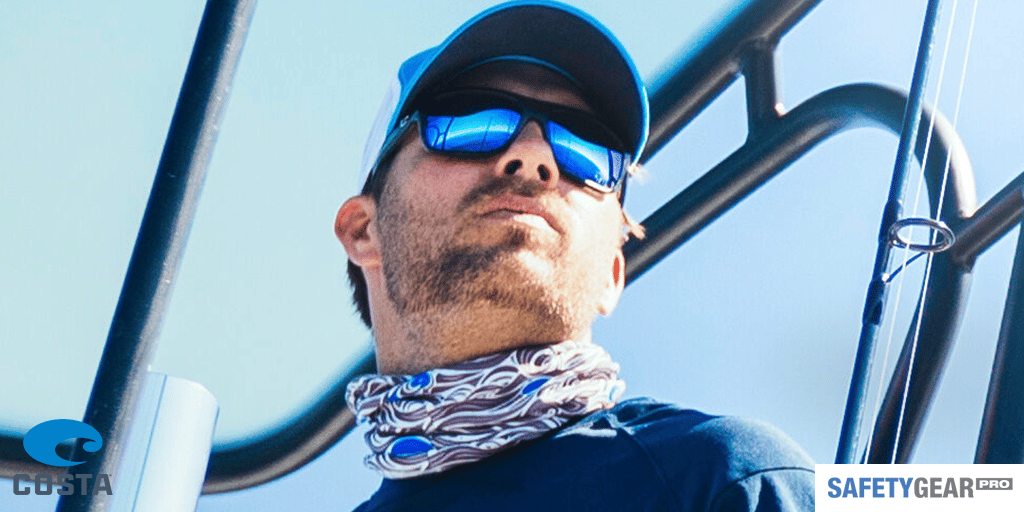 Blackfin
Square-shaped lenses and bold design attributes stand out on the Blackfin model of sunglasses from Costa. These durable camo sunglasses for men offer all-day comfort elements such as a lined frame and flexible features.  Blackfin can accommodate a range of prescription lenses or non-prescription lenses. You will be ready for any outdoor activity while wearing Blackfin.
Fantail
Fantail offers flexible comfort and light-blocking technology in a popular camo print. They are also available in various lens colors and materials. These camo Costa sunglasses for men and women are similar to the Blackfin model mentioned above, but are a scaled-down version in terms of size. Fantail works best for small or medium face sizes or for those who prefer smaller sunglasses shapes. Despite its size, this model still offers top performance and great style.
If you are ready to purchase a new pair of camo Costa sunglasses, browse the product selection at Safety Gear Pro. There you will find best-selling models with the performance features you need and the style elements you want. Safety Gear Pro is an approved online supplier of Costa brand sunglasses as well as other top product brands. Check them out today!