RX Hobie Sunglasses & Hobie Eyewear
BEST DEALS AND LATEST STYLES OF HOBIE SUNGLASSES
Filter by
Hobie Sunglasses Features
ONLY THE HIGHEST STANDARDS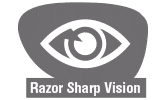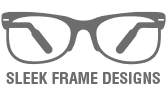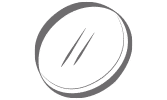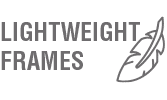 Top Rated Hobie Sunglasses
Find Your Perfect Hobie Sunglasses & Hobie Eyewear
WATCH & LEARN HOW OUR HOBIE SUNGLASSES PROTECT YOUR EYES
Polarized Glasses Just for You
Since the 1950's, Hobie sunglasses have been the go-to for outdoor enthusiasts looking for quality eye protection, especially for those who engage in water activities and sports. Today, all Hobie glasses are 100% polarized, merging both function with form and style to protect your eyes from glare that can negatively impact your vision and induce eye strain.
Hobie polarized sunglasses are not just stylish and functional, but they are designed for the way you play. The Hobie mojo glasses are a part of the Hydro Floating collection. If your Hobie sunglasses fall into the water, air pockets are built into to the frame for buoyancy. See how these glasses float with the frames upward enhancing visibility of your glasses below the water's surface.
Clear Vision & Style in Hobie Sunglasses
FASHION, PERFORMANCE & STYLE IN HOBIE EYEWEAR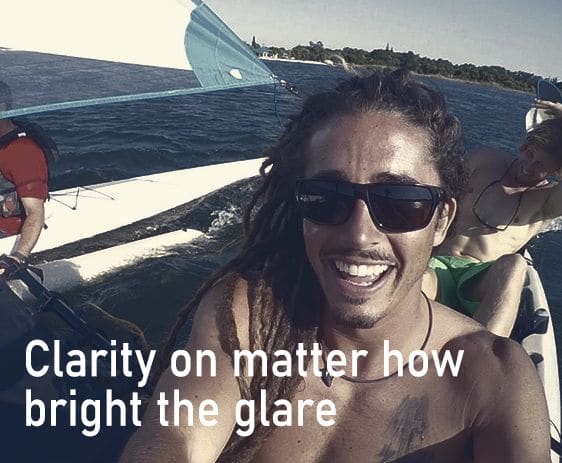 Clarity On Matter How Bright The Glare
Go beyond sunglasses that merely protect your eyes from brightness. Hobie sunglasses upgrade your vision with polarized lenses that are designed to fight glare. You might think of glare as a minor nuisance, but the reality is that it can negatively impact your vision during certain sports activities, creating an unsafe situation.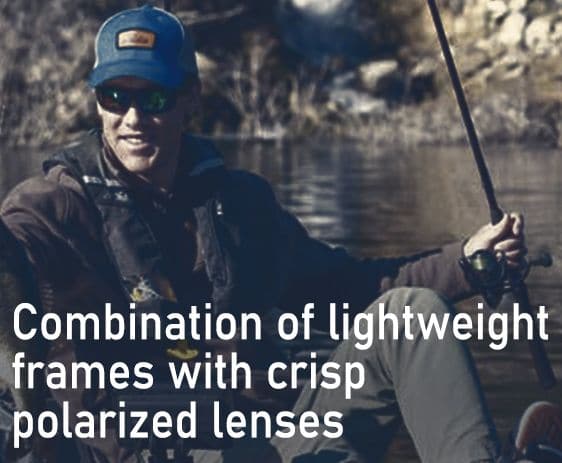 Combination of Lightweight Frames With Crisp Polarized Lenses
Whether you're out angling for a big catch or tubing along, heavy, bulky frames can become uncomfortable. Hobie polarized sunglasses are not only easy on your eyes, but they're lightweight for long-lasting comfort. You don't have to sacrifice ease of wear for functionality.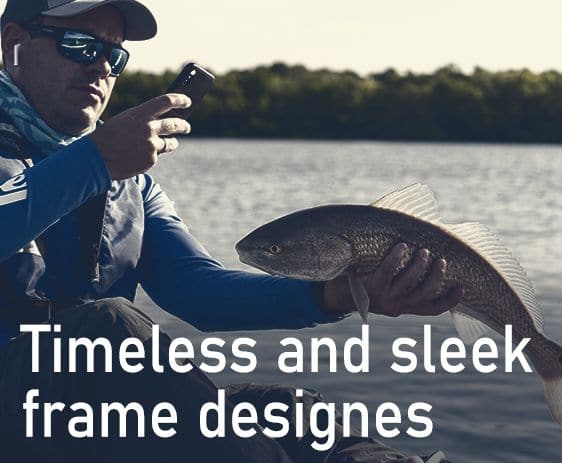 Timeless and Sleek Frame Designs
Prioritizing safety doesn't mean that you have to sacrifice style. Hobie glasses bring quality features such as anti-dust, anti-fog, anti-scratch, anti-reflection and UV protection to stylish frames that work wherever you go. Find the perfect frames that not only complement your face, but also provide for a secure, yet comfortable fit.