Prescription Beach Volleyball Sunglasses
BEST DEALS AND LATEST STYLES OF VOLLEYBALL SUNGLASSES
Filter by
Volleyball Sunglasses Features
ONLY THE HIGHEST STANDARDS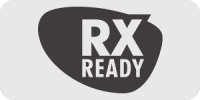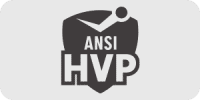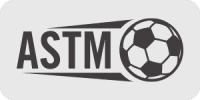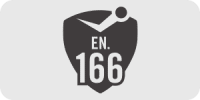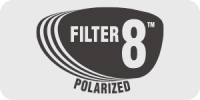 Shop Beach Sunglasses and Sports Glasses
Find Your Perfect Sports Sunglasses
Best Prescription Volleyball Sunglasses
Protection For Extreme Moments
Volleyball may not be an extreme sport, but maybe you can count it as an extreme weather sport. The scorching sun, chasing after the ball, jumping, the pressure from the crowds and all the sweat involved, it is pretty extreme.
Sports Performance & Protection
Even for a normal day at the beach, sunglasses are an important accessory for anyone to have. But it may be a different case for volleyball players. Beach Volleyball sunglasses serve a much better purpose than the ordinary beach sunglasses.
Improve Your Game With Prescription Sunglasses For Beach Volleyball
ULTIMATE PROTECTION & PERFORMANCE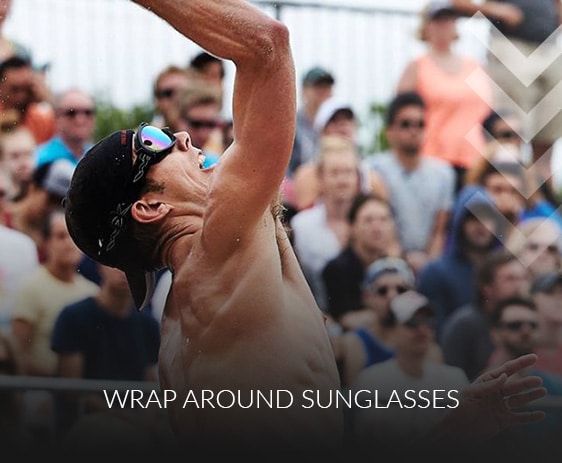 Ergonomic Wrap-Around Design
The beach is not a place to joke around a lot. If you don't have any sunscreen with you, too bad because you can't survive the scorch. But think about volleyball players. It's a whole different situation. Apart from sunscreen, and maybe the speedos, the most important gear to have are the prescription beach Volleyball sunglasses.
They make the whole gear look awesome, definitely like a fashion statement. But all they are mostly important for is blocking the sun from its scorching effects. Generally, the ergonomic design of volleyball sunglasses wraps around the sides of your face to give you maximum coverage from the sun and debris.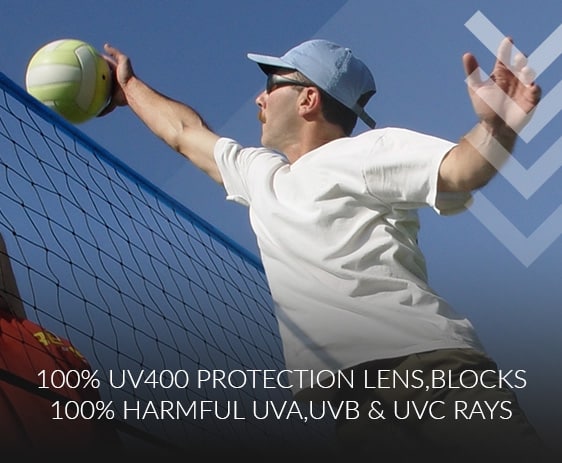 There is no place crucial to high exposure to the sun rays than at the beach. Open grounds and hot temperatures are what make sandy volleyball sunglasses come in handy. UVA (Ultraviolet-A) and UVB (Ultraviolet-B) can cause skin cancer of the eyelid, cataracts and aging.
It is important to get beach sunglasses whose lenses have been tested for UVA and UVB protection. Glasses without this are actually worse for your eyes than wearing no sunglasses at all because of the tint and causing your pupil to dilate letting in more UV light than if you were just squinting without.
The best beach volleyball sunglasses should incorporate 100% UV400 protection lenses, blocks 100%harmful UVA, UVB and UVC rays.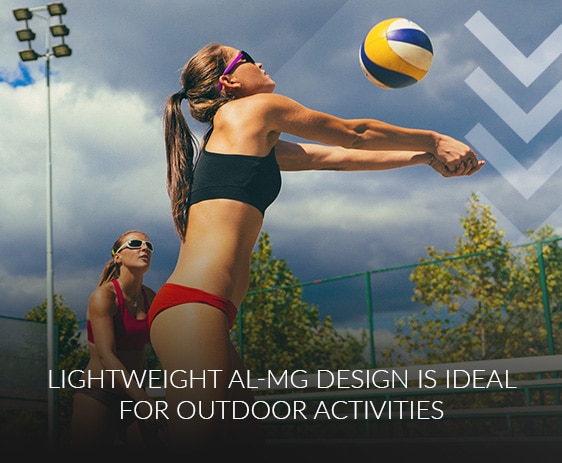 All prescription beach volleyball sunglasses should be lightweight because of the vigorous activities of jumping and moving up and about. The best lightweight sand volleyball sunglasses should be light enough that you forget you're even wearing them.
Ultra-light nylon, titanium and alloy frames are surprisingly lightweight and very durable. Patented pads on the nose and the temples provide optimal multidirectional traction and comfort for non-slip retention, even during the most strenuous, sweaty game. Ultra lightweight lenses should offer exemplary optical clarity and ballistic-impact resistance.
The Perfect Prescription Beach Volleyball Sunglasses
Athletes at the beach have to go through a lot. The sunny atmospheric conditions and having to bear all the sweat while playing. Some prescription beach volleyball sunglasses are designed specifically to help keep the moisture away from your eye sockets and give a sweat free experience.
Such glasses have foam linings on the inside which are wrapped around the head for better grip and comfort. Although you will still sweat, your vision won't get foggy. There are optional anti-fog wipes that are a great feature to keep your head in the game as opposed to a hazy experience.
Best Lenses for Volley Ball Sunglasses
Polarized lens contain vertically polarized filters. They counter the sunlight from reflective surfaces therefore, are perfectly designed to eliminate the glare off of the sandy ground. Brown lenses, which are mostly polarized, have the yellow or amber pigment which increases contrast. This in turn enables you to differentiate the ball from its background.
Polarized volleyball sunglasses are an added advantage because of selective filtration of particular "waves" of light. Scientifically, the human eye can differentiate with more accuracy, the distinguished outlines and sharpened edges of the baseball. This can be very useful for achieving a sharp vision when the ball moves at 90 miles per hour.
Best Frame for Beach Volleyball Sunglasses
Optimal protection from the sun and a stylish innovative frame makes these the most convenient prescription volleyball sunglasses you'll ever encounter. Depending on your facial structure, the appropriate frame might be different for every player's beach volleyball sunglasses. It will all depend on the difference in frame width, nose-bridge, lens width, lens height and temple.
For example, some people prefer wrap around with an adjustable head strap and others prefer prescription sunglass lenses with adjustable clip-ons.
Order your pair of prescription beach volleyball sunglasses today at our amazing low prices, and you will see the improvement in your next game. You won't regret it.