BEST DEALS AND LATEST WORK GLOVES STYLES
Filter by
ONLY THE HIGHEST STANDARDS IN PROTECTION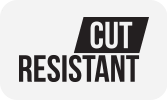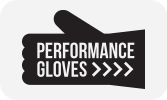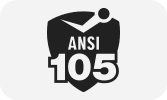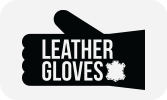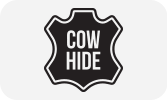 Work Gloves Related Categories
Find the Perfect Protection for the job
WATCH & LEARN ABOUT HOW OUR GLOVES KEEP YOUR HANDS SAFE
Tillman's Onyx 875 Elk skin Welding Glove
The Tillman Onyx 875 stick welding glove features a top-grain elk skin cuff. See a comparison of these gloves to the bestselling Tillman 850 gloves. 875 gloves provide an ideal combination of hand protection and comfortable wear for high-heat stick welding.
Raven Black Nitrile Gloves Review | Safety Gear Pro
Raven Black Nitrile Gloves are powder-free, latex-free safety gloves designed for a variety of applications. These examination-grade disposable gloves with a textured grip are suitable for healthcare. A durable design also makes Raven Black Nitrile Gloves a popular choice for chemical or sanitation uses or for wear while handling other hazardous materials.
Stay Protected with the right Work Gloves
ULTIMATE WORK GLOVES FOR PROTECTION & PERFORMANCE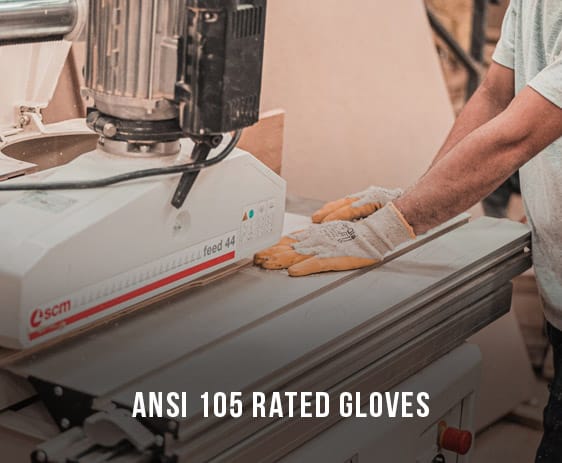 The American National Standards Institute maintains classification 105 for hand protection. Work gloves that meet this standard are resistant to abrasion, cuts or punctures. This classification also covers performance factors. Each pair of gloves is assigned a numerical performance rating between zero and six.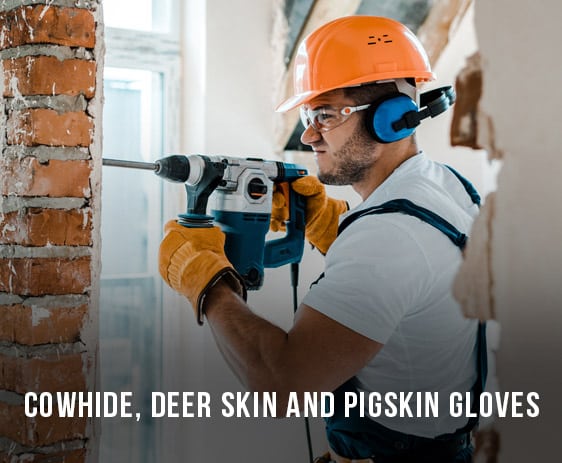 Cowhide, Deer Skin and Pigskin Gloves
Hide-based materials provide superior hand protection. Cowhide gloves are affordable, comfortable and easy to maintain. Deerskin is soft and lightweight. Pigskin is breathable and withstands exposure to oil or water.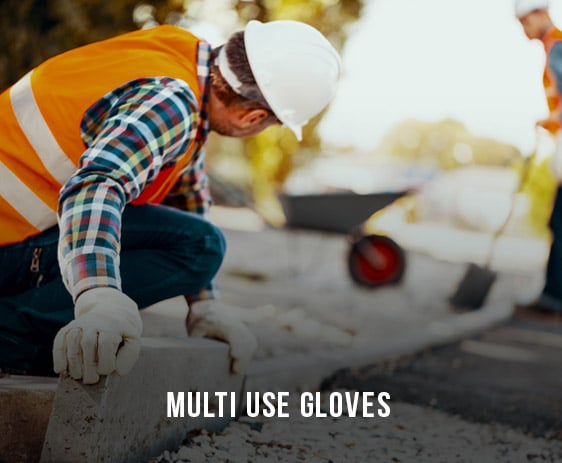 A single pair of gloves may be suitable for a variety of tasks. Make sure the safety rating accounts for all hazards. It is better to invest in specialized gloves than risk injury by wearing gloves for an unintended application.
Wearing the right gloves provides protection on the job and for a wide range of hands-on tasks. Many glove materials are available for different applications. Choose gloves that are rated to protect hands from any relevant risks, such as chemical, electrical, mechanical or thermal hazards.
Types of Work Gloves 
The right gloves will provide a sufficient level of protection for any job. Select hide-based or synthetic leather gloves for work involving electrical or thermal factors. Fabric gloves are better suited for light-duty tasks. Latex or polymer gloves are the best options for handling chemicals or prolonged and repeated liquid exposure.
Work Gloves FAQs
What type of gloves do I need?
The type of gloves you need depends on the task at hand. Factor in the risk of mechanical, electrical or thermal hazards to determine which glove material and design is the right choice for any job. Hide-based leathers, fabric and polymers are all used for hand protection in different applications.
What are the best safety gloves?
The best gloves combine the right materials and construction for a particular task. In general, top-grain leather gloves provide a good balance of comfort and durability. Other tasks call for materials that stand up to other hazards. If chemical exposure is a factor, latex or polymer gloves are better options.
When do I need insulated gloves?
Insulated work gloves may be necessary when working with high heat, such as while welding. Other insulated gloves are intended to be worn outdoors in cold conditions. Check the type of insulation and the design of the glove to choose the best option for dissipating heat or providing comfortable wear.
Can I get waterproof work gloves?
Some hide-based materials such as pigskin are resistant to water and maintain suppleness while wet. Waterproofing treatments may also be safe to apply to some hide-based gloves for certain applications. Latex or polymer gloves that are reusable or disposable are the most resistant to frequent or prolonged exposed to water.
Which materials are used to make heavy-duty work gloves?
Heavy-duty gloves are often made out of split leather. This thicker cut is available with many types of leather such as cowhide, elkskin, goatskin or pigskin. These gloves may be less flexible than top-grain leather. If heat resistance is a factor, Kevlar stitching or lining may also be a feature.