BEST DEALS AND LATEST NITRILE GLOVES
ONLY THE HIGHEST STANDARDS IN PROTECTION
Find the Perfect Nitrile Gloves for the job
From enhanced protection to low environmental impact, nitrile gloves surpass vinyl as the best material for disposable safety gloves. Gloves made out of synthetic nitrile are less permeable to bacteria and viruses and are more resistant to chemicals, with a failure rate of about 3%, compared to the 61% failure rate of vinyl gloves. Find out why gloves made of nitrile are the best choice for many industries.
Compare the materials and safety features of four styles of protective gloves made by KleenGuard. Nitrile gloves are helpful when working with chemicals or for wearers who have latex allergies. Natural rubber latex gloves are also available. KleenGuard gloves range in thickness from 4 mil to 9 mil, with thinner styles providing more stretch and tactile feedback than thicker disposable gloves.
Stay Protected with Nitrile Gloves
ULTIMATE GLOVES FOR PROTECTION & PERFORMANCE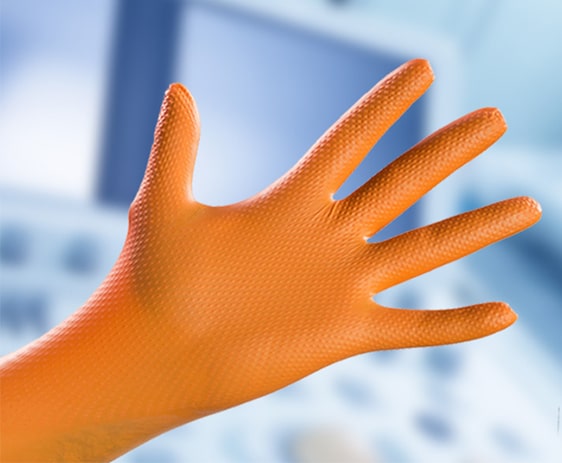 Nitrile gloves are durable and reliable personal protective equipment for use in limiting skin contact with irritants. The durability of any pair of safety gloves depends on the type and thickness of material. Synthetic nitrile is very sturdy and is available in a range of thicknesses.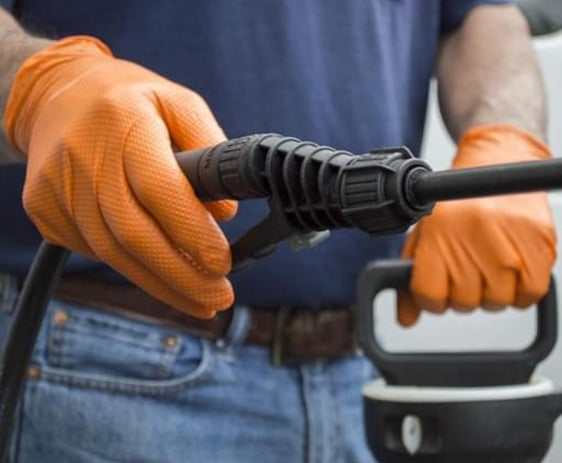 Nitrile gloves are useful for any work that involves the use of harsh soaps or solvents, including cleaning and maintenance tasks. Some gloves are rated for medical applications. Even if you primarily wear disposable gloves when working with certain chemicals, it's a good idea to stock up for a wide variety of uses.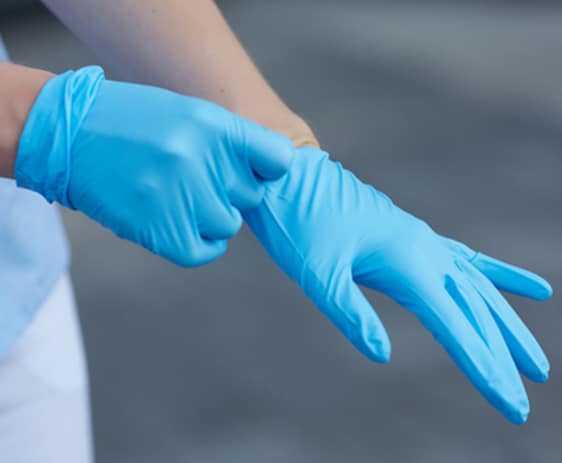 Safety glove materials determine how much sweat or moisture is absorbed during wear. Many styles of nitrile gloves are powder-free, but are designed to be absorbent and less permeable to bacteria and viruses than other disposable glove materials.
Disposable gloves are essential personal protective equipment. Putting on a pair of durable gloves made of a suitable material for a particular application can protect hands from exposure to biohazardous waste or harsh chemicals. When selecting hand protection, it is important to factor in interactions between the application and glove materials, the desired level of durability and any known allergic risks associated with disposable glove materials.
Nitrile is a synthetic alternative to natural rubber latex that is less likely to provoke allergic reactions in sensitive individuals. While it is also possible that some wearers may have chemical allergies to other materials, nitrile is safer than vinyl in terms of permeability and puncture resistance. As a result, nitrile gloves are a better choice for applications involving oils or solvents that could irritate skin.
Gloves made of nitrile have a much lower failure rate than vinyl gloves. These gloves may be available with or without powder on the inside for sweat absorption during extended wear. Depending on working conditions, it may be necessary to combine disposable gloves with head and face protection.
The environmental impact of disposable gloves may also be a factor in product selection. The manufacturing process for vinyl gloves releases dioxins. Vinyl also tends to retain high concentrations of chlorine and may also contain phthalates. Moreover, the permeability of this material may increase cross-contamination risks. Natural latex gloves are less permeable to bacteria and viruses and have a lower failure rate.
Nitrile gloves are comparable to latex in terms of durability and low permeability and have a lower risk of allergic reaction. It is important to weigh these factors against the intended application when selecting gloves. Safety Gear Pro stocks many types of hand protection. Choose from several styles of disposable nitrile gloves or other protective gloves.