BEST DEALS AND LATEST STYLES OF CARRERA SUNGLASSES
Filter by
Carrera Sunglasses Features
ONLY THE HIGHEST STANDARDS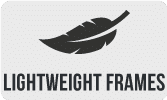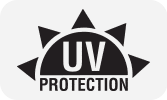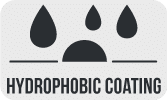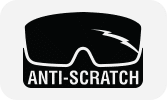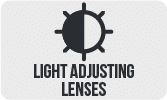 Carrera Sunglasses Related Categories
Find Your Perfect Carrera Sunglasses
Carrera Sunglasses FAQs
Do Carrera Sunglasses Have Polarized Lenses?
Choose a frame style with customizable lens options for a pair of Carrera sunglasses perfectly suited to your needs. Add a polarized lens coating to prescription sunglass lenses for clear, protected vision. Follow the online ordering guide for step-by-step examples of adding features to your sunglass order.
Are Carrera Sunglasses Designed for Men or Women?
Carrera designs frames for both men and women, and many frames are unisex. Check out our frame sizing guide for details on measurements and frame shapes to learn how to choose a frame that accents your best features and fits comfortably throughout the day.
Who Manufactures Porsche Carrera Sunglasses?
Safilo Group S. p. A. has been heading Carrera eyewear from Padova, Italy since 1996. Safilo Group focuses on providing high-quality eyewear for everyday wear that blends function, personality and style. Founded in 1878, this dedicated manufacturer handles name brands in a worldwide market.
Is Carrera Eyewear Popular?
Carrera eyewear follows in the footsteps of the Porsche legacy. The sense of style carried with the Porsche Carrera name has these glasses making appearances in Hollywood on famous faces and on the big screen. Look for iconic full-rim navigator-style Carrera sunglasses worn by Al Pacino in "Scarface" and by Chris Hemsworth in "Rush."
Are Carrera Sunglasses for Daily Wear?
Carrera makes frames suited for lifestyle wear with lens options that make these versatile frames a comfortable option for outdoor activities. Choose polarized lenses to reduce glare from water or wet pavement so you can see comfortably while sporting impeccably constructed eyewear that reflects your love of intelligent design.
Carrera Sunglasses Related Videos
WATCH & LEARN HOW OUR CARRERA SUNGLASSES PROTECT YOUR EYES
4 Carrera Sunglasses For You | Safety Gear Pro
Learn about the frame shapes, features and fitment of some of Carrera's high-quality sunglass frames. Polarized lenses with UV400 protection safeguard your vision while providing excellent clarity in frame models like the Carrera 133 or the Carrera 4016 S. Review these great styles and others from Carrera to find your next frames.
4 Carrera Sunglasses For You | Safety Gear Pro
Carrera eyewear brings both lifestyle and athletic frame styles to the table. Check out some of Carrera's eyeglass models and get acquainted with their stylish versatility. Carrera has been defined by innovation and elegance since 1956. The brand's auto-sports inspiration shines in this selection of durable, flexible and intelligent eyeglass designs.
Blogs Related to Carrera Sunglasses
Learn about Carrera Sunglasses
Clear Vision & Style in Carrera Sunglasses
FASHION, PERFORMANCE & STYLE IN CARRERA SUNGLASSES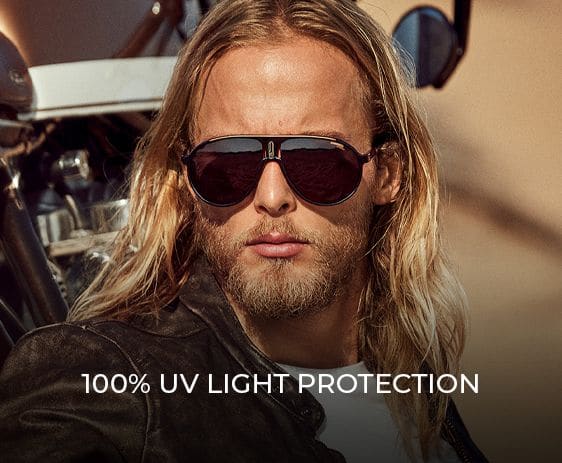 Safety lives in harmony with style when your lenses protect your eyes from UV light. The exemplary style of Carrera design follows the attitude of functional construction and clean aesthetics set forth by the Porsche name. Durable lens coatings allow for benefits like UV protection and an anti-scratch surface in Carrera prescription sunglasses.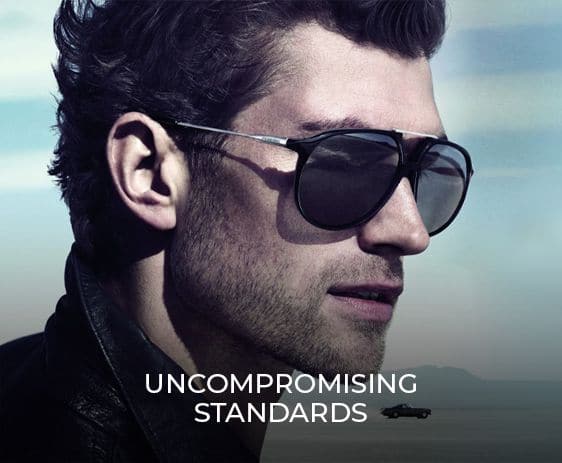 Thought and care go into the Carrera design process to uphold standards of artistic revolution true to the history of its name. A passion for research and innovation serves as a foundation for Carrera eyewear production. This highly functional and versatile collection of eyewear is manufactured with forward-thinking production processes that source ecologically responsible materials.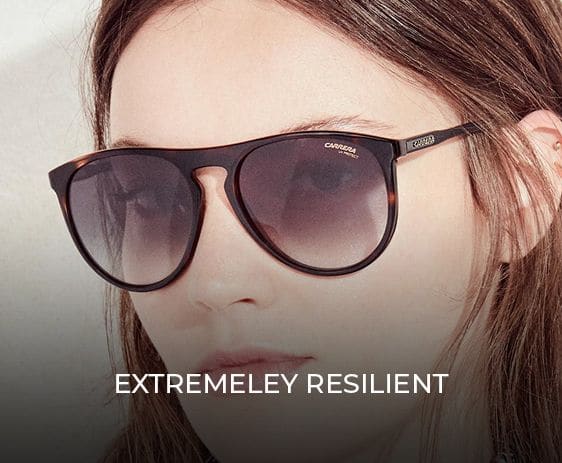 Sophisticated details paired with casual lifestyle flair make Carrera prescription sunglasses a well-rounded eyewear choice for daily wear. The timeless styles of Porsche Carrera sunglasses endure alongside equally resilient materials. Tough polycarbonate lenses surrounded by frames comprised of injection-molded polyamide withstand everyday wear to keep your style fresh and everlasting.
Enduring Fashion
Carrera was founded in 1956 with inspiration from the fast-moving world of auto sports and design. The name continues today with standards focused on durability, exceptional design and essential function that drive this incredible name into the future and beyond. Frame styles with popular retro roots are updated with technologically advanced materials to ensure their longevity. Carrera prescription sunglasses are a complete package when paired with lenses designed to protect your vision with UV light protection, anti-scratch and polarized coatings. Carrera eyewear provides a clear and comfortable view of your world while allowing you to express yourself through unprecedented craftsmanship designed to last a lifetime.