Step 1: Choose your Frame
Go to Eye Protection> Prescription Glasses> ANSI Rated RX Safety Eyeglasses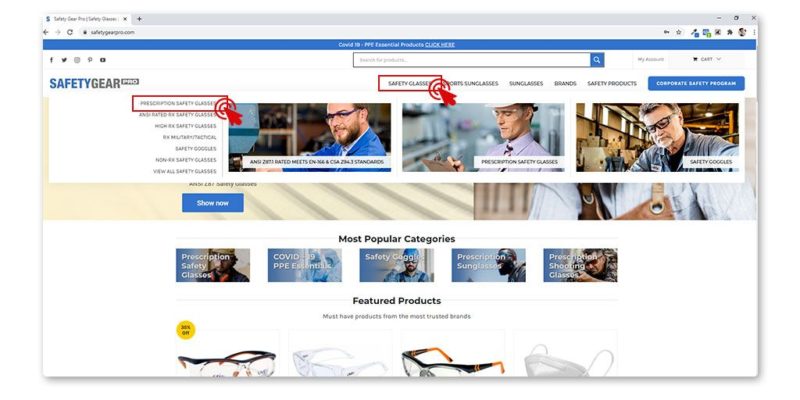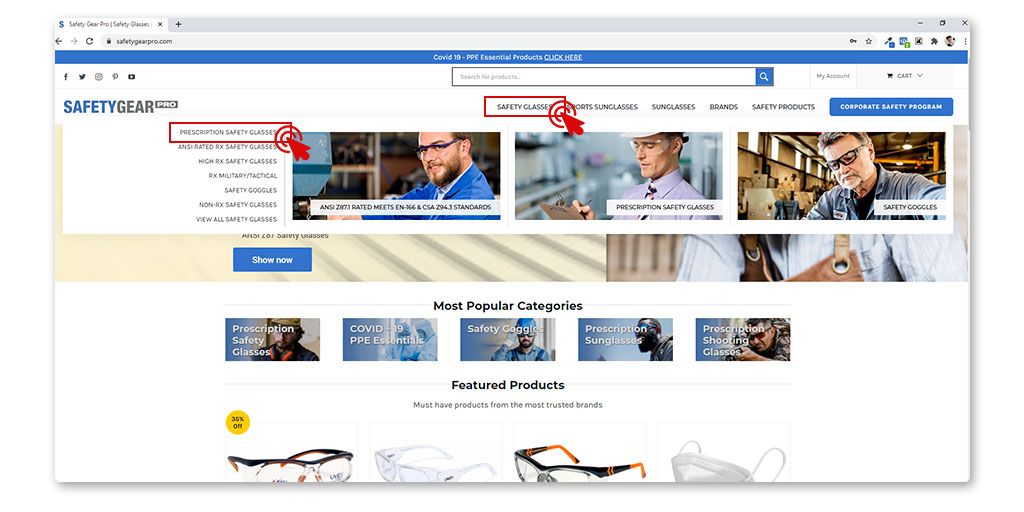 Click on a picture of a frame to see more details
Step 2: Choose your Lenses
Once you have chosen a frame, you can now add your lenses.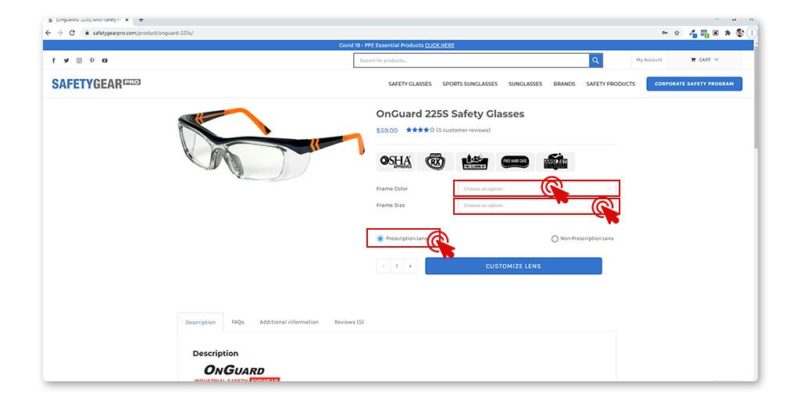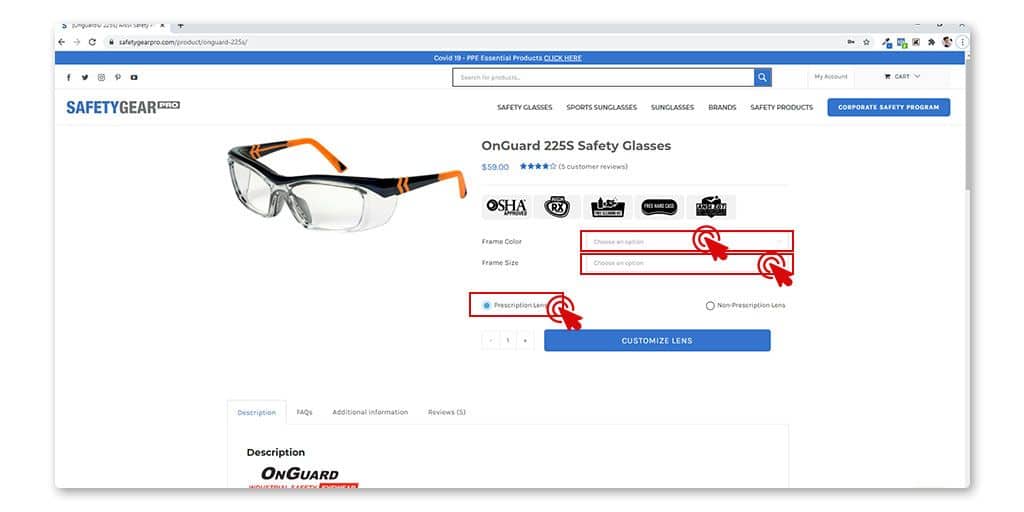 A. You will be asked to choose your Lens type
B. Lens thickness and material
*For Work related purposes, the recommended "THIN POLYCARBONATE ANSI RATED"  lenses are the ones with the ANSI Safety Rating.
C. Lens protection coatings
D. and Tinting.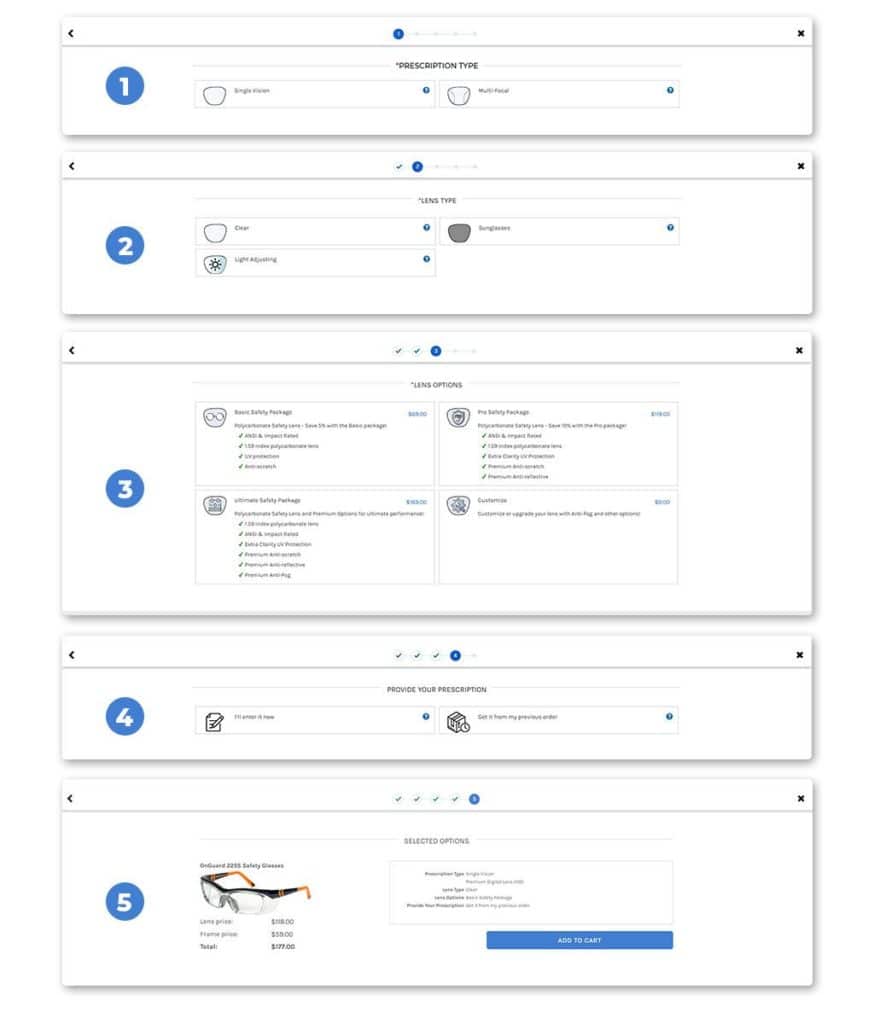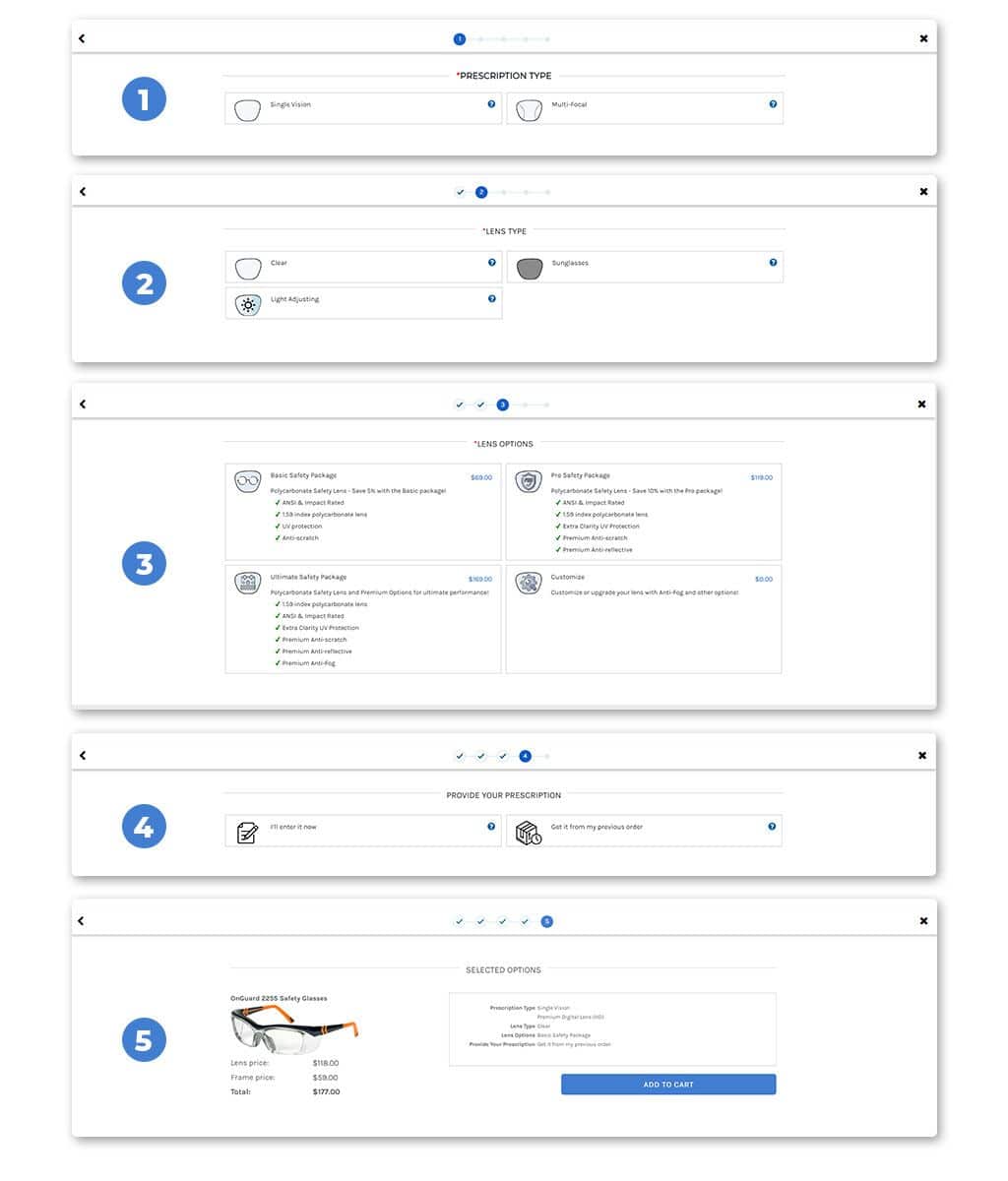 Step 3: Provide your prescription


There are a couple of ways you can provide your prescription:
Enter Now – you can put in your prescription right away. Just copy the values written from your eyeglasses prescription.

Text, Email, Fax – you can send us a digital copy of your prescription thru: (*PLEASE make sure to include you Pupillary Distance (PD) Value and the order number that will be given at the end of the order process. )

Text – (832) 850-4203
Email – [email protected]
Fax – (832) 850-2976

Upload – You can upload a digital copy of your prescription directly onto the page.

Call Doctor – we can contact you optometrist to get a copy of your prescription. Just provide the phone number and your date of birth as verification.


Step 4: Checkout
During checkout, you will be asked to provide Billing and Shipping information.


The last part will be for you to review the order and provide payment information.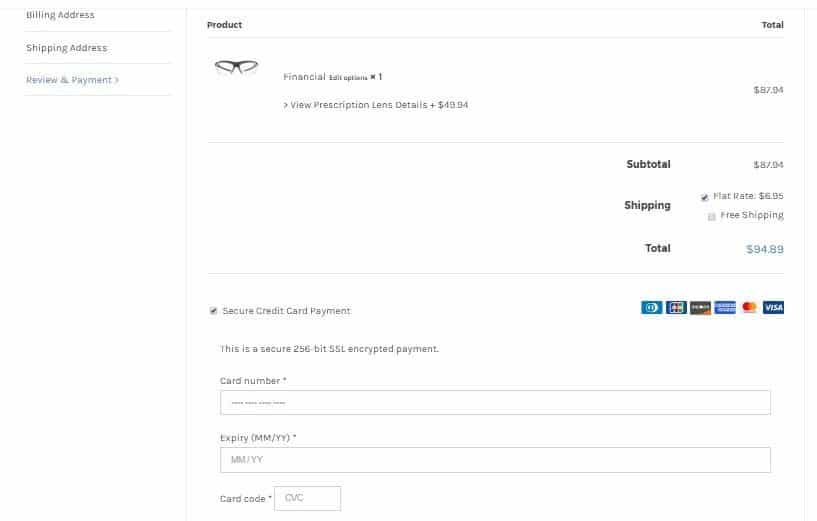 For All Corporate Program Voucher holders, please choose to enter your voucher number instead.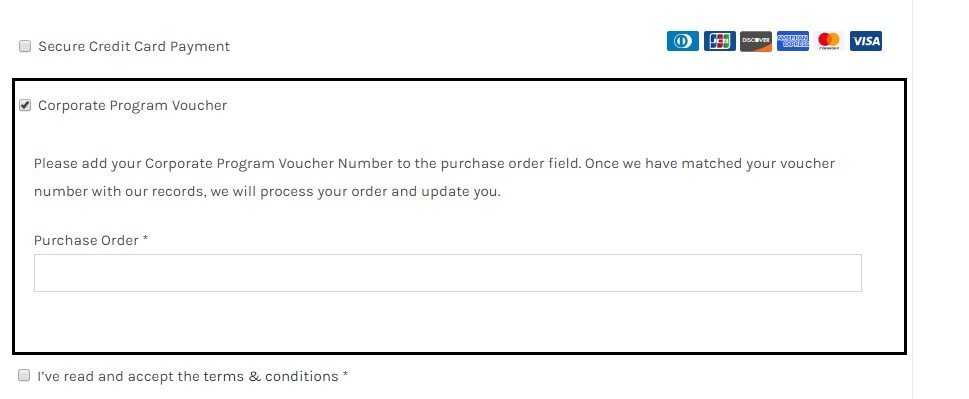 How To Order Glasses Online FAQs
Is It Cheaper To Buy Glasses Online?
Buying eyeglasses online has the potential to save you money as there is often a wider variety of frames to choose from with many affordable options. You also have the ability to customize your lenses and choose only the features you need to keep the total price of the glasses within your budget.
Are Online Glasses Bad for Your Eyes?
Purchasing eyeglasses online at an affordable price does not mean you are being supplied with eyewear that is of any less quality than what you could purchase in-person at a store. However, you will need to make sure you find glasses in the right size.
Can I Order Eyeglasses Online If I Have Astigmatism?
For people with regular astigmatism caused by a cornea that is curved in only one direction, prescription eyeglasses online can be used to address the issue. However, irregular astigmatism, which results when the cornea curves in multiple directions due to an injury or similar cause, requires contact lenses instead of glasses.
Is It Okay To Buy Progressive Glasses Online?
Yes, you can buy eyeglasses online with a variety of needs. When shopping with us at Safety Gear Pro, choose progressive lens during the checkout process to order a pair of glasses that correct any vision issues you already have in addition to age-related presbyopia.
What Do I Need To Order Glasses Online?
To purchase prescription eyeglasses online, the most important thing you need is a prescription from an eye doctor or a similar professional that you can submit with your order. In addition to this, you should have your eye measurements ready so you can sort through frames that fit your face correctly.