RX Nike Glasses & Nike Eyewear
BEST DEALS AND LATEST STYLES OF NIKE GLASSES
Filter by
ONLY THE HIGHEST STANDARDS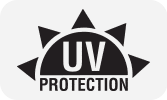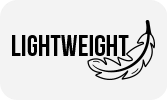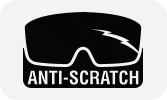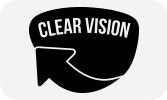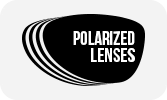 Find Your Perfect Nike Glasses & Prescription Eyewear
FAQs
What are polarized Nike glasses?
Polarized lenses help protect your eyes from reflected sunlight, like when it is reflected off the surface of a lake or a car windshield. The lenses filter this light, allowing for stunning clarity. These lenses are perfect for sports around water, such as kayaking or beach volleyball, and for driving or bicycling.
What color lenses should I get in my Nike glasses?
The color of your lenses is more than just a fashion statement, it can also help your performance. A grey tint is great for all around use, but you should consider other colors as well. Yellow lenses are perfect for low light or hazy conditions outdoors. Red lenses reduce eye strain and enhance visual depth, so they are great for driving.
Can I get multi-focal lenses in my Nike prescription glasses?
Yes, when you customize your Nike glasses with SafetyGearPro, you will be given to option of choosing multi-focal lenses, including Premium Progressive. Make sure you have your most up to date prescription information when you order.
What safety features can I add to my Nike glasses?
When customizing your glasses, you will be given the choice of Safety Package to choose from, Basic, Pro or Ultimate. All packages are ANSI and Impact rated, but you will also get UV protection, anti-scratch, anti-fog and many more different options.
What type of Nike glasses are most comfortable?
Nike glasses come with many features that make them more comfortable to wear while playing sports. Look for glasses with rubberized frames that reduce chaffing on your temples and ears. Also look for comfortable nose pieces that allow breathability.
Best Prescription Nike Glasses
WATCH & LEARN HOW OUR NIKE GLASSES PROTECT YOUR EYES
Nike Polarized Sunglasses | Safety Gear Pro
Eyewear expert Zach walks you through all the different models of Nike polarized sunglasses. You will see the Nike Adrenaline, Nike Trainer, Nike Venture and Nike Brazen and learn what you can expect from each, like size and features. Find out what Nike glasses are best for you and how SafetyGearPro can customize Nike prescription glasses to fit your needs.
Nike Maverick Sunglasses | Safety Gear Pro
Check out this in depth review of the Nike Maverick Sunglasses. The bold Nike glasses frames are worn by all different kinds of athletes, so eyewear expert Zach will take your through all their features. These great Nike glasses can also be customized with your prescription and with additional safety features.
Style & Perfomance in Prescription Nike Glasses
PERFORMANCE, COMFORT & STYLE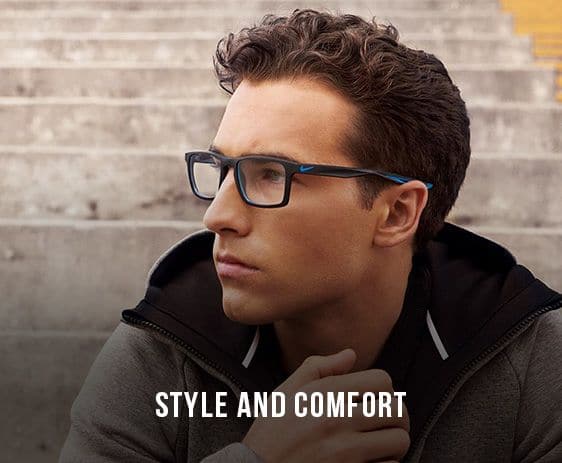 Nike is known all around the world for their stylish sports apparel. Nike glasses are no exception and their frames come in a wide variety of cutting edge styles. However, both athletes and Nike know that style is not all that matters, but performance too. That is why Nike frames comes with comfort features like breathable nosepieces and rubberized frames.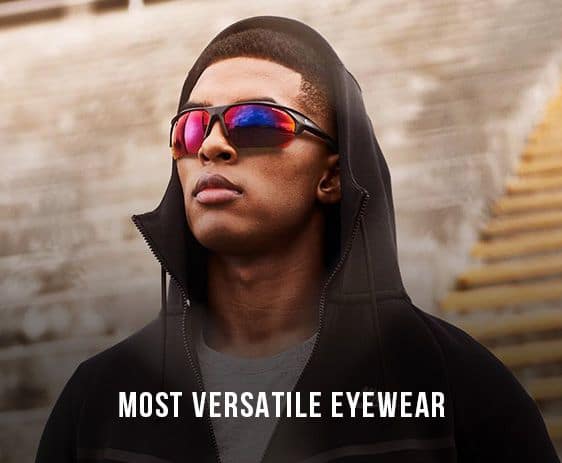 Depending on the sport you play, be it baseball, golf or mountain biking, your sunglasses need different features. Nike glasses prize versatility in their eyewear, combining lightweight design with durable lenses to ensure you are both comfortable and protected no matter what activity you enjoy.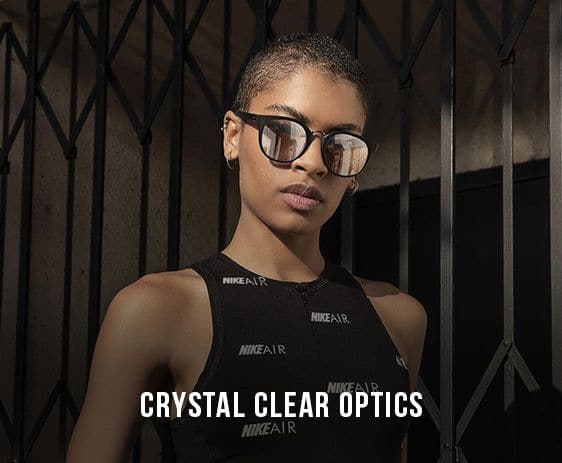 When your performance is on the line, you need to be sure your sunglasses are crystal clear. Get sunglasses with polarized lenses and UV protected lenses to ensure you are covered in the sun. At SafetyGearPro, you will find lenses that stand up to the highest safety ratings, so you know you are protected.
Check out all the different Nike glasses available on SafetyGearPro. Each model has a unique style, so browse all the available Nike frames and find the pair that fits you. You will want to consider how you will be using your glasses and what safety features you need. Follow our informative product descriptions and easy to use customization process to make sure you get all the features you want in your sunglasses. Nike glasses offer top of the line style, comfort and performance, so put a pair to work for you. You won't regret it.