BEST DEALS AND LATEST BOLLE SAFETY GLASSES STYLES
Filter by
Bolle Safety Glasses Features
ONLY THE HIGHEST STANDARDS IN PROTECTION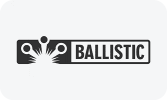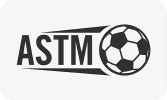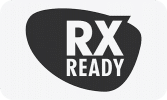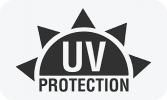 Bolle Glasses Collections
Find the right Bolle Glasses for you
Best Bolle Safety Glasses
WATCH BOLLE SAFETY GLASSES REVIEWS
Bolle Ultim8 ANSI Safety Goggles
The Bolle Ultim8 safety goggles have an innovative design that can be worn either as safety goggles with a headband or glasses with temples. They have a sleek, modern design with close-fitting eyecups. They are ANSI Z87.1-rated and can accommodate prescription lenses. These are as great for sports as they are for workplace safety.
Bolle Baxter ANSI Safety Glasses Review
The Bolle Baxter safety glasses offer a modern design including foam padding for extra comfort and protection. They are ANSI Z87.1-rated and OSHA approved. They can be converted from safety glasses to goggles by connecting a headband. These frames are also ideal for running, basketball, racquetball and other recreation.
Stay Protected with the right Bolle Safety Glasses
ULTIMATE GLASSES FOR PROTECTION & PERFORMANCE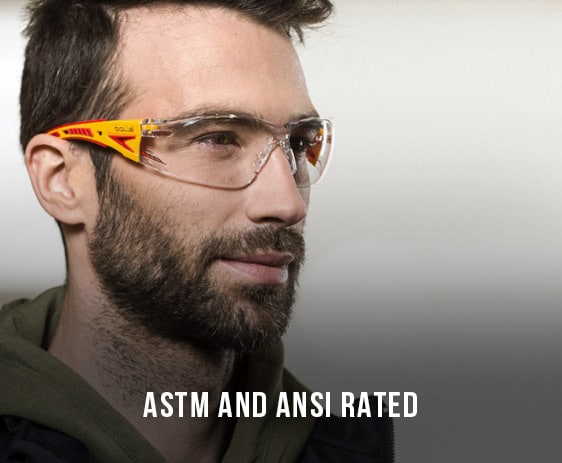 Most Bolle safety glasses are rated by ASTM International and the American National Standard Institute for safety. This means that eye protection is up to standards set by these organizations. OSHA uses the ANSI Z87.1 rating as its own standard.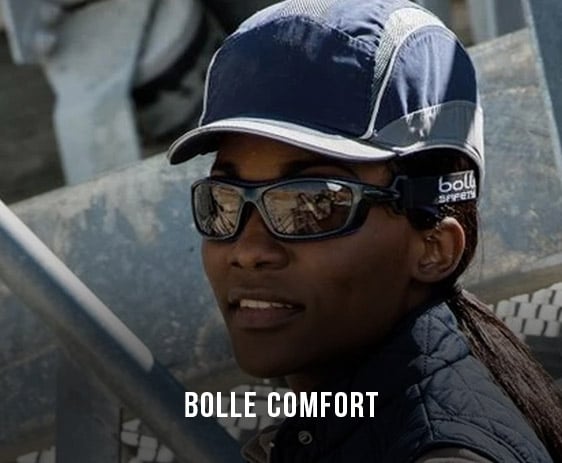 Bolle works hard to ensure that its glasses are designed for comfort. Many of the items include generous foam padding, comfortable temples and straps, and carefully designed shapes. You can easily wear Bolle glasses all day without any discomfort.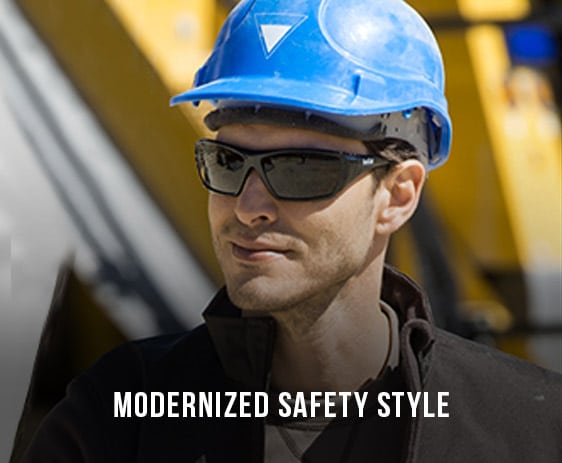 No one wants to wear ugly, clunky safety gear. Bolle safety glasses feature modern designs that are comfortable and look good. Plus, at Safety Gear Pro, we have a diverse range of styles. So, you can be sure you'll find something you love.
Whether you are working on the job site or playing your favorite sport, you need to protect your eyes. With a pair of Bolle safety goggles or glasses from Safety Gear Pro, you can be confident you will have the kind of top-of-the-line protection you can count on every day.
OSHA-Approved
Most Bolle products are ASTM- and ANSI-rated up to OSHA standards. Whether you are buying for your business or for yourself, these are products you can count on. Check out the Safety Gear Pro Corporate Safety Program to learn more about safety in the workplace.
Corrective Lenses
OSHA-approved safety glasses must be able to accommodate prescription lenses. With a pair of Bolle prescription safety glasses, you will have the vision correction you need combining with comfort and style.
Bolle Safety in Eyewear -Ultimate Protection for the Eyes
Our Range of Top Bolle Safety Glasses
Bolle Safety is a high-tech wing of the Bolle brand. It builds high-end safety glasses and the products it manufactures target a variety of consumer markets.
Bolle is one of the elite product lines you will ever come across in specialized eyewear around the world. The amount of research put into the designs, and the performance features included in top Bolle safety glasses, make people instantly want to get a pair.
This specialist range of high-end safety glasses was established as a special brand of Vista Outdoor group. With Bolle Safety, VO is targeting industrial market segments around the world to cater to the needs of reliable safety glasses for the industrial worker.
VO has a broad client base across the globe relating to all kinds of industries and factories. The top Bolle Safety glasses these customers use have brought them a new sense of safety for their eyes.
The lenses used in the Bolle Eyeglasses range come with the same quality and performance that Bolle customers have come to expect from the brand. They are scratch-resistant, fog-free, and impervious to chemicals and gases that could otherwise permanently injure your eyes.
If you are looking for the kind of eyewear that your employees or teams could use at work in settings where their eyes could be at risk, get them Bolle products and sleep peacefully at night.
With Bolle products, you are not only getting them the best protection for their eyes but also clear vision and sight like they have never experienced before.
Try the Best for Free: Get Bolle Safety Promo before Stocks End
If you are not sure whether this specialist product range is for your team, why not get a free pair delivered to your doorstep?
With our Bolle promo offer, we are sending off a pair of Bolle's Safety eyeglasses to our customers so they can experience the quality Bolle promises for these products.
Once you are sure you like it, and we are already sure you will, you can place an order for your teams and get them all the top Bolle safety glasses, thanks to our Bolle Promo offer.
Click here to avail your Bolle Safety Promo offer before we run out of the promo stock.
SafetyGearPro.com is an authorized Bolle products dealer. When you buy from our store, you are buying authentic items and accessories certified and transported to us by Bolle.
Along with authenticity, you can also count on our customer support, user-friendly website, secure payment methods, and the best prices you will find on the Internet.
Why delay? Order your best Bolle safety products online right now!
Bolle Safety Glasses FAQs
Which Bolle Glasses Can Accept Prescription Lenses?
Nearly all Safety Gear Pro glasses can be fitted with prescription lenses, including our Bolle catalog. On the product page, simply select the "Add Prescription" option. This will prompt you to customize your lenses and upload or send your prescription details.
How Can I Make Sure My Safety Glasses Will Fit?
The best way to make sure your safety glasses will fit is by using our sizing guide. You can use an existing pair of glasses as a reference or measure your face to find the right frames. You can find frame size information on our product pages.
What Jobs Require Safety Glasses?
Any job that involves an eye hazard requires eye protection. This can include electrical sparks, fumes, fine particles, dirt and more. OSHA has guidelines for this in Part 1910.133. Also, use common sense. If there is danger for your eyes, wear safety glasses.
How Do I Choose Between Glasses and Goggles?
Typically, glasses are more comfortable for extended use, but goggles are more secure. People often wear goggles for sports and glasses on the worksite. If you can't decide, consider one of Bolle's convertible safety glass frames. They include headbands to be work as goggles.
Which Are the Best Bolle Safety Glasses?
The best safety glasses are the ones you wear regularly. Select a pair of Bolle safety glasses that are a comfortable fit for your face and that you like the style of. Check the product page for details on ASTM and ANSI ratings.