Filter by
Bolle Ski Goggle Features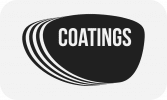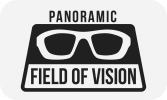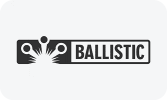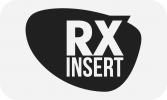 Shop Prescription Bolle Glasses
Bolle Ski Goggle: Premium Protection
Skiing can be a dangerous sport, so smart skiiers put their trust in superior construction and modern goggle technology from Bolle. By choosing goggles with anti-fog and anti-scratch technology built right into the lenses, you can safely navigate the slopes and enjoy your skiing adventures more fully. Developed in partnership with Essilor Sun Solution, the Phantom Light Adaptive Lens Technology found in these goggles gives you clear views without compromising on style.
When it comes to skiing, enjoyment of the sport ranks just as highly as technical skill. No matter whether it is your first time hitting the slopes or you are a veteran skiier of the double and triple black diamonds, pick up a pair of Emperor, Nova II, Nevada goggle. Designed to encompass extreme peripheral vision for better spherical vision, Bolle goggles can help you see better from the top of the mountain all the way through the spray of powder at the bottom.
Ultimate Protection and Performance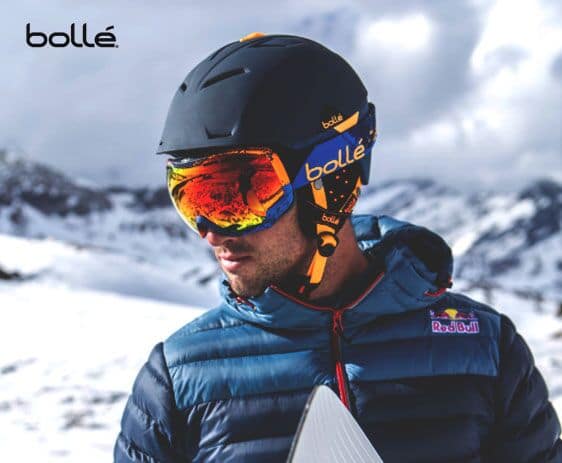 The development of Equalizer technology improves the function of Bolle goggles as you climb mountains or ski downhill through changing atmospheric pressures. You can now avoid the warping of lenses in your goggles as Bolle eyewear naturally adapts to different pressures.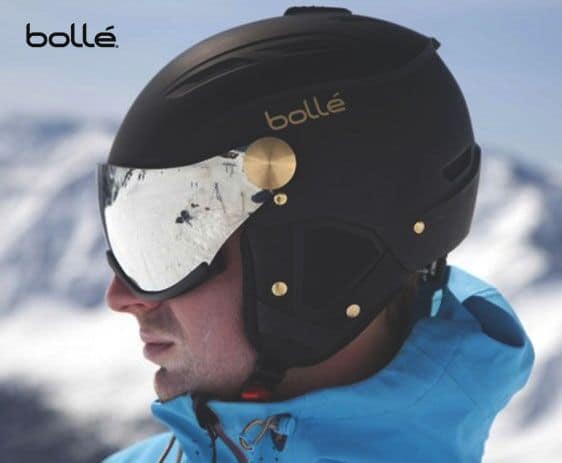 Check out the top-of-the-line Flow Tech venting technology, which has been created to practically eliminate humidity and moisture within Bolle ski glasses and goggles. This special design forces air from the inside of the lenses to keep your vision bright and clear as you move at high speeds.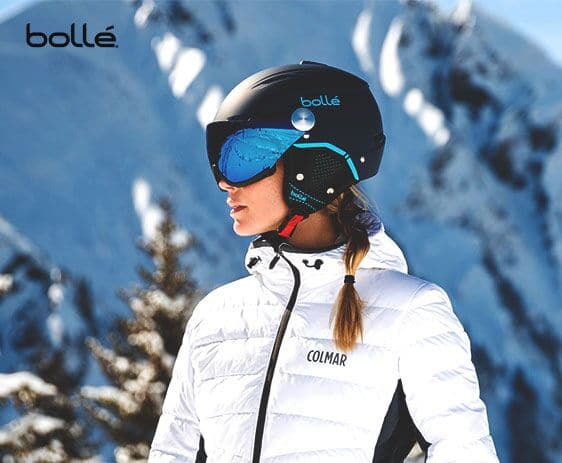 The Experience You Deserve
The proprietary NXT material is made from the same dependable and tough construction used to make the windshields of helicopters in the military; in addition to protecting your eyes and face from impact, it works double duty to prevent harmful UV light from damaging your vision.
Each skiier is an individual, so their ski goggles should reflect that. Bolle ski glasses and goggles come in a wide variety of lightweight styles and colors so that not only are skiiers protected, but also fashionable. Many times, skiing accidents are caused by sudden changes in light which can blind or darken the field of view of the skiier. Bolle designers have worked hard to bring new state of the art technology to their ski goggles and glasses, through the use of modern light adaptive development. Photochromic design in Bolle ski goggles provides better clarity of vision and enhanced detail. Therefore, whether you are bursting from a dimly lit forest into a glittering white expanse or suddenly immersed in dark fog, you can trust that your Bolle eyewear has been made to help your eyes adjust naturally to the change in light.
Ski glasses or goggles made by other brands often have a small margin of temperature in which they work optimally. Bolle recognizes that temperatures can change rapidly, so skiiers need eyewear that functions just as well at 20 degrees as it does at -10 degrees. Your body temperature can also impact the function of goggles from other brands, but Bolle designers are one step ahead. Heat from your face is dispersed efficiently using the Equalizer technology built into Bolle goggles.
Outdoor sports are all about self expression and seeking enjoyment while immersed in nature. As the skier and mountaineer Dolores LaChapelle famously said, "Snow skiing is not fun. It is life, fully lived; life lived in a blaze of reality." Live your life like LaChapelle by embracing the ethos of living fully out on the slopes. A pair of durable, protective and stylish Bolle goggles can not only enhance your vision but also improve your experience.
Bolle Ski Goggles – Extreme Protection for Your Eyes
One Name for Ski Eyewear: Bolle Ski Goggles
Bolle Ski Goggles is one of the biggest customer markets that Bolle serves is that of people who love sports.
You will find Bolle customers who need reliable protection in extreme sports.
Bolle customers who want safety from sunlight in outdoor sports.
Ski community love Bolle. Ski lovers prefer Bolle ski goggles above others for its superior quality.
Bolle ski goggles are among the elite product series of Bolle safety goggles. Built for extreme sports, they are designed to keep your eyes completely safe from snow, debris, and moisture.
Emperor goggles by Bolle are considered one of the best ski goggles in this particular category of sport eyewear. Bolle Emperor goggles come with their own set of highlights that can make them the choice for any serious ski enthusiast.
For example, they come with the high quality lenses that customers have come to expect from any Bolle eyewear product. Among the most popular Bolle ski goggles series, Bolle Emperor goggles have the highest spot in quality and performance.
This also makes them the favourite of Bolle customers from around the world who love skiing. They contact Bolle authorized dealers near them, like us, and demand Bolle Emperor goggles as their top choice in a short list of high-quality ski goggles.
Two Words Every Bolle Ski Goggles Review Says: Best Choice!
Every Bolle ski goggles review will show you that Bolle safety goggles are indeed a favourite for ski and extreme sports lovers. The reason they have gained such popularity and loyalty among the global Bolle customer base is actually a combination of performance and stylistic features.
As an online store that takes pride in delivering the best quality products to our customers, SafetyGearPro.com has always kept a close eye on the extreme sports eyewear products. In all of our assessments, every Bolle ski goggles review has proven that the brand's product in this particular market segment is definitely superior to others.
We are proud to offer the complete range of Bolle ski goggles to our customers. You can easily browse our stock of Bolle products using preset filters.
Doing so will allow you to only see the results that match your requirements. Our user-friendly website and online store are built for your convenience and offer the complete series of Bolle safety goggles.
Our customer support team is always available to answer any questions you might have. Also, being an authorized Bolle dealer, we only deliver authentic products and accessories to our customers.
Order your pair of Bolle's best safety goggles for your extreme sport needs today
Bolle Ski Goggles FAQs
Where can I buy Bolle ski goggles?
Browse a selection of Bolle goggles that ranges from affordably priced models to cutting-edge designs for the ultimate in high-altitude eye protection. Select a pair of goggles from available frame, lens and band combinations. Keep in mind that these sports goggles cannot be customized with prescription lenses or custom tints.
How do goggles by Bolle protect eyes?
Ski goggles completely cover the wearer's eyes and many styles feature a double density foam face seal. Wearing these goggles during snow sports can provide a combination of physical eye protection from impact and other safety hazards as well as shielding eyes from damaging optical radiation present at high altitudes.
Are Bolle goggle lenses shatterproof?
Some Bolle snow goggles feature lenses that have a high-impact or ballistic resistance rating. Many styles of Bolle eyewear also feature the brand's proprietary protective Carbo Glas anti-scratch lens coating. Check to make sure that any pair of goggles you consider buying will provide an adequate level of eye protection.
Can I put prescription lenses in Bolle eyewear?
Some goggles are compatible with prescription inserts. Most goggles by Bolle come with non-prescription lenses, particularly at lower price points. The shape of the lenses in goggles can cause distortion, particularly with powerful prescriptions. If you require vision correction, you may prefer to wear contact lenses under non-prescription ski goggles.
What types of tints come in Bolle ski eyewear?
Many styles of goggles by Bolle come with mirrored or polarized lenses to reduce exposure to damaging glare at high altitudes. Choose the best lens color for any outdoor environment or slope condition. You may prefer to wear goggle lenses that preserve color accuracy or enhance contrast and depth perception.