High Performance Sports Sunglasses
BEST DEALS AND LATEST HIGH PERFORMANCE SPORTS SUNGLASSES STYLES
Filter by
High-Performance Sports Sunglasses FeaturesF
ONLY THE HIGHEST STANDARDS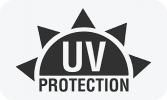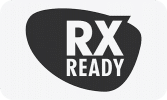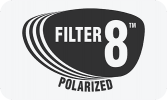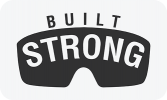 High-Performance Sports Sunglasses
Find Your Perfect High-Performance Sports Sunglasses
Best High Performance Sports Sunglasses
Hit the streets or conquer the golf course with the latest high-performance sports sunglasses. Find out how industry-leading designs, like the Oakley Mercenary sunglasses, provide uncompromising performance and style. When you're on top of your game, don't let glare get you down. Power through your obstacles with fashionable styles and cutting-edge durability.
For a name that's synonymous with high-performance trail running glasses, check out Julbo. The innovative Julbo Venturi sunglasses use photochromic, hydrophobic and anti-fog lenses to keep your eyes on the prize and your feet on the trail. When things take a turn for the worst, these durable frames stay together. A complete venting system prevent fog and allows you to take full advantage of any cool breeze you encounter as you blaze new trails.
Improve Your Look With High-Performance Sports Sunglasses
ULTIMATE PROTECTION & PERFORMANCE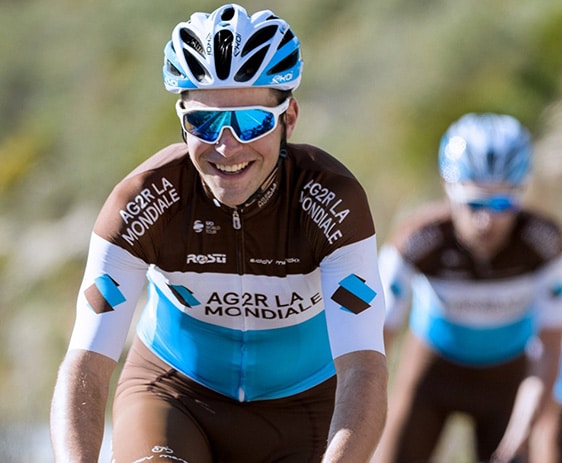 Whether golfing, cycling, trail running or fishing, these sports sunglasses are created for an active lifestyle and a game-winning mentality. Shop for glasses that fit your particular sport, or look for all-purpose sunglasses that protect you from UV rays on any occasion.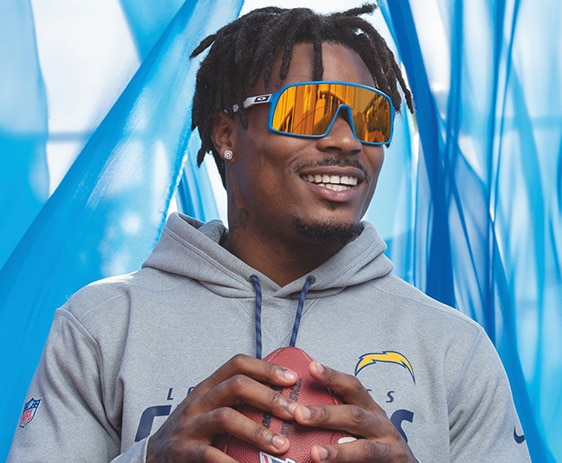 High-performance sunglasses should still be leaders in terms of style and comfort. Don't let the rugged capabilities fool you; these sunglasses are comfortable enough for all-day wear and stylish enough to wear with your favorite brand-name clothing and stylish outfits.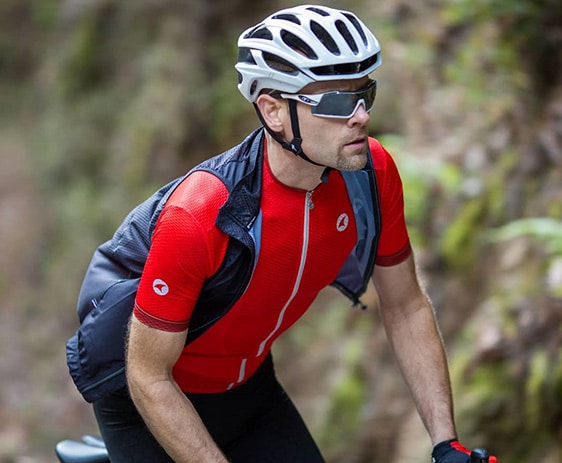 Up-to-Date Sports Technology
All the latest research in sunglasses and sports technology has led to this moment. These sunglasses represent the pinnacle in high-performance sports gear. When you choose the latest styles from leading brands, you're investing in up-to-date sports gear to give you a competitive edge.
Personalized Style and Performance
Choose your favorite brand of sunglasses from Wiley X and Oakley to Costa and Serengeti for killer style. Select a specialized pair today for all the scientifically engineered advantages sunglasses can afford, or go for a versatile pair to keep you prepared for any adventure. Unlike traditional sunglasses, high-performance prescription sports sunglasses are designed to balance comfort, style and protection as you outperform the competition. Don't just enjoy practical UV protection, but choose a pair of sunglasses that communicate your desire to win and your level of commitment.
Dynamic Lenses
High-performance sunglasses use dynamic lenses for any purpose. You need UV protection any time of day, so select polarized sunglasses that come with the correct lens type or include interchangeable lenses. Some lenses are designed to shield your eyes from the intense rays of mid-day sun. These darker lenses are perfect for scorching heat and shade-less sporting events. However, clear lenses or light rust lenses offer dusk and night-time vision and protection. These lighter lenses don't shield your eyes from blinding rays, but they allow you to make the most of the fading evening light without damaging your eyes. Look for unique lens colors for a range of light conditions to maximize your performance.
Long-Lasting Quality
Shop for sunglasses that are built to last. Each pair of high-performance polarized sport sunglasses are created with hard days in mind. Whether you drop your glasses, crash and burn on the course or face severe winds and weather, these sunglasses won't easily scratch, break or chip. Conquer your sport and compete without worry about your sunglasses or eye protection. Whether you need a pair for a big event or you want all-day protection all summer long, check out the latest styles and choose your favorite today.
Safety Gear Pro's high performance sports sunglasses offer a unique combination of style and substance. Whether you're a competitive professional athlete or a casual sports lover, our range of sports glasses is for you. Not only do they offer protection from the sun's harmful UV radiation, they also offer a crisper and sharper image. This is particularly crucial for athletes looking for that much needed advantage in competitive situations. We offer eagle eye sunglasses which enhance certain harmless wavelengths and eliminate the harmful radiation to provide a more vivid vision of your surroundings. Our products can serve as running sunglasses for runners, cycling sunglasses for cyclists, and military sunglasses for the brave souls out there. They often premium protection from the dirt and grit and enhance vision to help you perform the best out of your competitors. Their lightweight and flexible frame makes them unobtrusive. Being extremely affordable and highly durable, our high performance sports sunglasses are exactly what you are looking for.
Prescription and Polarized Sports Sunglasses FAQs
How do I order sunglasses with custom lenses?
Select a pair of sport performance sunglasses that offer lens customization choices. Some brands and styles of sunglasses come in particular frame and lens colors and finishes. These pairings may only be available for non-prescription sunglasses. You can customize other eyewear with prescription lenses and selected tint colors or coatings.
What types of prescription sunglasses lenses are available?
Some sunglasses are only compatible with single-vision lenses. Other performance sunglasses may be able to accommodate multifocal lenses, such as bifocal, trifocal or progressive lenses. You may also be able to select lens coatings and finishes ranging from a high-definition digital finish to standard lens color tinting, mirroring or polarization.
How do polarized lenses work?
Polarization is a term used to describe the process of laminating lens surfaces in a vertical pattern. This treatment significantly reduces the amount of horizontally reflected light that can pass through lenses and reach eyes. You may prefer to wear polarized sunglasses around water, snow or while on the road.
Can sunglasses lenses be prescription and polarized?
Sunglasses may be able to accommodate prescription lenses that are also polarized. Check to see whether a particular pair of frames can accommodate single-vision or multifocal lenses and whether polarization is also an option. Polarized sports sunglasses are particularly helpful for enhancing visual acuity during activities involving exposure to glare.
How do sports sunglasses differ from casual frames?
The frames and lenses of sports sunglasses tend to be made out of more durable and lightweight materials than casual, lifestyle or fashion eyewear. Sunglasses that are designed with performance demands in mind may feature advanced, high-tech frame and lens materials and coatings for enhancing optical clarity and reducing glare.