High Prescription Glasses
BEST DEALS AND LATEST HIGH PRESCRIPTION GLASSES STYLES
Filter by
High Prescription Glasses Features
ONLY THE HIGHEST STANDARDS IN PROTECTION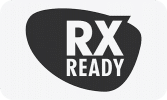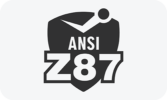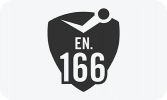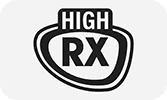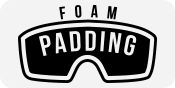 High Prescription Glasses Collections
Find the Perfect High Prescription Glasses for the job
Best High Prescription Glasses
Professional surfers Coco Ho and Mason Ho use Spy sunglasses when tiding the waves to provide effective eye protection that is perfect for sports usage. At Safety Gear Pro, the glasses used by this brother and sister team are available as high prescription glasses. If you need corrective sunglasses, these are a great option.
Extreme Kayaking wearing Wiley X Sunglasses
Wiley X glasses are high-quality sunglasses that are designed to be used even in the most intense sport situations. In this video, a kayaker takes the glasses downstream in a "WileyX Extreme Moment." If you need glasses that can stand up to all your adventures, WileyX sunglasses are for you.
Stay Protected with the right High Prescription Glasses
ULTIMATE GLASSES FOR PROTECTION & PERFORMANCE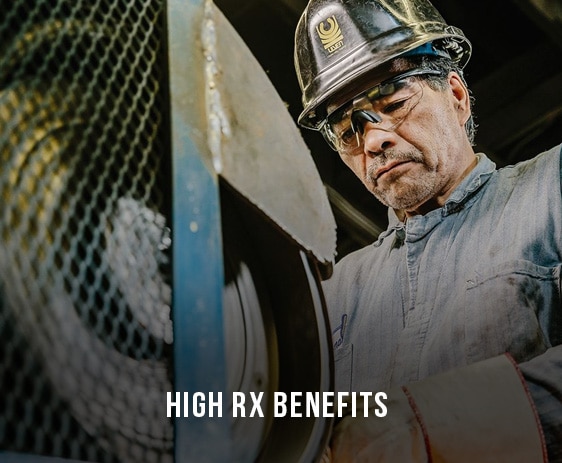 Fogging is a common issue for prescription safety glasses and sports glasses. When working hard, whether professionally or recreationally, it is common for breath to fog up many glass lenses. That is why Safety Gear Pro sells all our safety glasses with optional anti-fog treatment.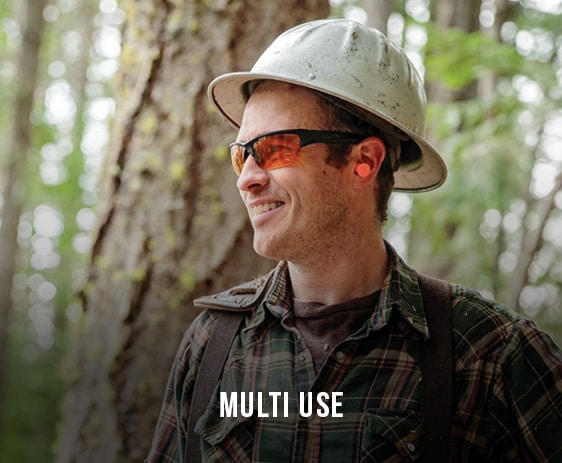 On the worksite, it is important to protect your eyes against dust, dirt and other hazards. Furthermore, if you are working outside, you need UV protection for your eyes. Don't settle for standard sunglasses. Get protective sunglasses from Safety Gear Pro.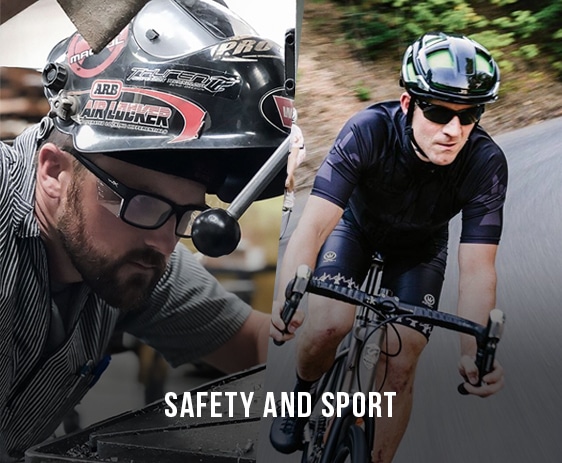 Heading outdoors for some sporting fun is great. However, it is important to protect your eyes. Grab some sports glasses from Safety Gear Pro to ensure your eyes will be safe. If you need corrective lenses, we offer prescription glasses with all our frames.
Some of us need more help seeing than others. Fortunately, you don't need to sacrifice safety or style to get your high prescription glasses. At Safety Gear Pro, we have options ranging from sunglasses for sports to safety goggles for work that look good and effectively protect your eyes. We have numerous frames that can accept even the highest prescriptions.
Safety Glasses
We offer some of the most popular safety glasses as prescription safety glasses. For example, the Titmus SW06R is one of our best-selling pairs of safety glasses. They feature an attractive orange, black and clear design. They are very flexible and sit securely and comfortable on almost every face.
Another popular choice is the 3M ZT200 Safety Glasses. They have a black and clear style that looks great in any workplace. Additionally, they are ANSI-rated and OSHA-approved. So, you can be confident they will fully protect your eyes.
Sunglasses
If you need high prescription glasses but still want to hit the waves, slope, grass or any other sports venue, Safety Gear Pro has you covered. We offer popular sport sunglasses such as the WileyX Saber Advanced. These wraparound glasses have a cool frameless design. The lenses are changeable and come in several color options. A prescription inset makes them ideal for corrective lenses.
As another popular option, try the Bolle Skate. These wraparounds are ANSI-rated and ready to take on any sporting event you may need them for. The polycarbonate lens with integrated side shields will help you maintain perfect visibility even in dusty situations.
Find Your Perfect Pair
At Safety Gear Pro, we are committed to safety. We want to help people find the perfect glasses for them in both recreational and professional settings. For people who need significant prescriptions, we strive to offer the most frames possible. Everyone should be safe and look good, even if they need high prescription lenses.
Frequently Asked Question about High Prescription Glasses
How can I order high prescription glasses?
It is easy to order high prescription glasses at Safety Gear Pro. Browse our selection of compatible frames and pick your favorite. You will then be given many different options, such as single vision or multi-focal lenses, that you can choose based on your needs. After choosing, enter your most up to date prescription and order.
What accessories come with my high prescription glasses?
Many of our high prescription glasses come with accessories, so check each pair. Many will come with a free hard shell case to protect your glasses from damage while not in use. Most will also come with a free cleaning kit, which will help you clean your new glasses efficiently.
What are the best frames for high prescription glasses?
Since prescriptions can vary widely, the best frames are the ones best for your lenses. Many high prescriptions require thicker lenses, it is better to look for thicker frames. Luckily, most safety glasses prioritize sturdiness and protection, so they will have thicker frames that will fit high prescription lenses.
What are the thinnest lenses for high prescription glasses?
The light and sleek 1.74 index lenses are the thinnest lenses available for high prescription glasses. These are about as thin as lenses come, so they might not meet some safety standards. Check with any safety standards you need to meet before choosing these lenses.
What high prescription glasses frames are OSHA approved?
Look for glasses with a ANSI Z87 safety rating. OSHA does not technically set the standards for safety glasses, but rather ANSI creates and approves the standards for glasses in the US. Glasses with this ANSI Z87 should be compliant with OSHA regulations.