Tactical Sunglasses & Prescription Tactical Sunglasses
BEST DEALS AND LATEST STYLES OF TACTICAL EYEWEAR
Filter by
Tactical Glasses Features
ONLY THE HIGHEST STANDARDS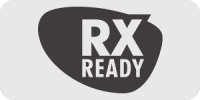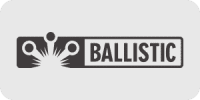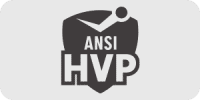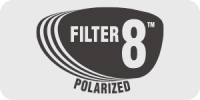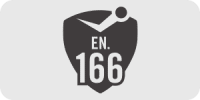 Shop Tactical Glasses & Goggles
Find Your Perfect Tactical Sunglasses
Best Prescription Tactical Sunglasses
Premium Protection for Tactical Shooting
Prescription tactical sunglasses historically has been a flat lens because the optics were better and you are not always looking through the center of the lens. With free form digital surfacing, it is no longer necessary to have a flat lens.
Military Ballistic Standards
In the free form technology, every spot on the lens is recalculated such that every spot on the lens directs light to where it's supposed to be so that it's in focus. So if you're not looking directly through the optical center of the lens, it is not a problem. 8 base eyewear tactical glasses provides much more protection owing to the wrap-around feature it has on your face.
Improve Your Accuracy With Prescription Tactical Sunglasses
ULTIMATE PROTECTION & PERFORMANCE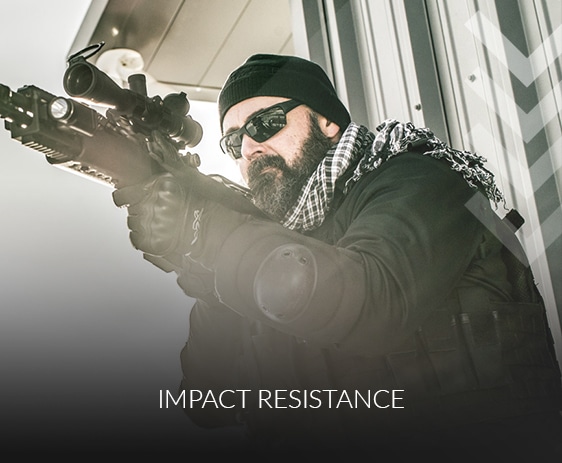 Impact Resistance Sunglasses
The most commonly known impact-resistant prescription lens material are Trivex and Polycarbonate. Even though the two material have the same characteristics, they are manufactured in two completely different processes. Polycarbonate is created from a thermoplastic, and when it's produced, it starts off in a pellet form that is injected into a lens mold. In these molds, the pellets are heated and compressed until they bond and melt, becoming one solid material.
For tactical glasses, this injection-molded process is what makes the lens super soft yet still extremely durable upon impact. Trivex on the other hand, boasts incredible impart resistance similar to polycarbonate yet has one distinctive advantage when processed. Instead of beginning as a formed thermoplastic pellet, Trivex is a urethane-based monomer that is poured slowly into mold, which allows for sharper optics when compared to polycarbonate. Compared to other materials such as glass, CR-39 and other plastics, polycarbonate and Trivex are made softer. When an object hits glass, or CR-39, there is a higher risk that the lens will shatter and harm the wearer.
ANSI Rated Tactical Glasses
The American National Standards Institute (ANSI) is an organization that is responsible for setting standards for manufacturing of products. In this case, the ANSI has also set standards for safety eyewear. If the lenses of any safety eye glasses are not impact resistant, then they cannot pass the 'drop-ball' test. Usually, in this test, a ball is dropped onto the lens of the tactical glasses from a significant distance. If the lens can withstand the impact, then it is fit to be used as tactical glasses. If the lens shatters, cracks, or breaks, then it cannot be used for safety glasses.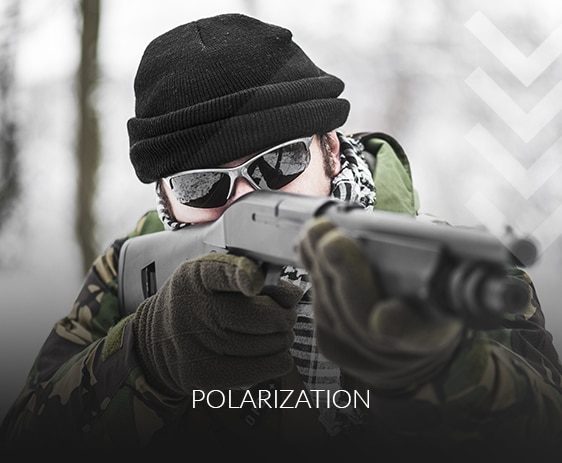 Polarized Tactical Goggles
When in the market for tactical goggles, tactical polarized sunglasses reduces glare for improved optical clarity. Tactical sunglasses with polarization provides a better view of the visual spectrum, increasing your ability to not only see but perceive the world around you. Clearer vision assists the brain in determining what it is sensing, allowing for quicker determination of surroundings and improving reaction time altogether creating a safer environment.
The perfect prescription tactical sunglasses for all
The amount of light blocked by polarized tactical sunglasses is not the same intensity of light from the light of your average pair of dark tinted sunglasses. Darker lenses only dim the visual spectrum and do not protect you from the intensity or damage of excessive light.
Best Lens for Tactical Sunglasses
The best tactical sunglasses either have the Polycarbonate or Trivex lens material. When a 500 gram missile is fired into a standard lens material of CR39 plastic, it simply disintegrates and shutters into pieces. For Polycarbonate, on the other hand, when shot with a 12 gauge missile, it will take it and bounce back into shape but the center is irreparably damaged. However, the Trivex lens takes the missile, bounces back and shows almost no sign of damage.
Trivex has a high ABBE value so there would be less peripheral distortions, making the first choice and best tactical eyewear to be Trivex. Polycarbonate remains to be the most used lens material for tactical sunglasses.
Best Tactical Sunglass Frames
The best tactical glasses have wider frames that protect your eyes from the side and also from light. When light comes in through the side of your glasses, it can constrict your pupil making it to be the wrong pupil size whilst viewing through a tinted lens. When searching for tactical goggles, make sure the lenses are also ANSI-certified.
Order your pair of prescription tactical sunglasses today at our amazing low prices, and you will see the improvement in your next shoot. You won't regret it.