RX Ray Ban Eyeglasses & Ray Ban Eyewear
BEST DEALS AND LATEST STYLES OF RAY BAN EYEGLASES
Filter by
Ray Ban Eyeglasses Features
ONLY THE HIGHEST STANDARDS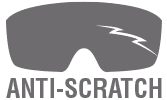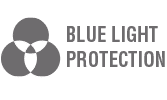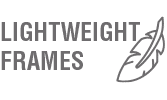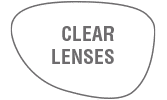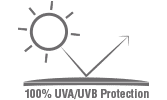 Top Rated Ray Ban Eyeglasses
Find Your Perfect Ray Ban Eyeglasses & Prescription Eyewear
FAQs
Where Can I Buy Ray Ban Eyeglasses?
You can buy Ray Ban glasses from Safety Gear Pro. We have a selection of both sunglasses and eyeglasses available. Plus, we can customize your lenses to suit your unique needs. Take a look through our catalog to find the frames that are right for your style.
How Can I Order Ray Ban Prescription Glasses?
You can order your glasses with prescription lenses by selecting the "prescription lens" option on the Safety Gear Pro product page. Then, select the "customize lens" button. This will present a variety of customization options for your lenses. The final stage allows you to upload or input your prescription details.
Are Ray Bans Really That Good?
Ray Ban makes high-quality glasses with popular styles. While the value of any pair of glasses is subjective, many people consider Ray Ban to be among the most desirable brands and very much worth owning. They are a popular option for casual glasses in the Safety Gear Pro catalog.
Is Ray Ban a Luxury Eyeglass Brand?
Ray Ban eyeglasses are considered to be a luxury and aspirational brand by many people. The Aviator, Wayfarer and Clubmaster styles have been ever-present in American culture since the 1930s. This has helped to cement the brand as a must-have for many consumers.
Which Are the Best Ray Bans?
Deciding on the best Ray Ban glasses is a matter of preference. However, you can be confident that any pair you choose will be high-quality and offer your eyes excellent protection from UV. If you get prescription lenses, they can adjust for any condition and prescription.
Best Prescription Ray Ban Eyeglasses
WATCH & LEARN HOW OUR RAY BAN EYEGLASSES PROTECT YOUR EYES
Ray Ban Eyeglasses | Safety Gear Pro
If you love Ray Ban sunglasses, you will love the brand's wide selection of eyeglass frames. They have some classic styles such as the Wayfarer (renamed the Jeffrey for eyeglasses) and the Clubmaster (renamed the RB6936). Alternatively, they have modern styles such as RB8412 and the RB7017. They all offer a great mix of quality and style.
Ray Ban Sunglasses | Safety Gear Pro
Ray Ban is perhaps best known for its sunglasses. At Safety Gear Pro, we have a broad selection including modern options such as the Daddy-O, a cylindrical style frame. Alternatively, you may choose the RB3689, Ray Ban's take on aviator sunglasses, the RB 3445, the Wayfarers or the Clubmasters. All of which can be fitted with prescription lenses.
Quality Prescription Ray Ban Eyeglasses
BETTER VISION & GREAT STYLE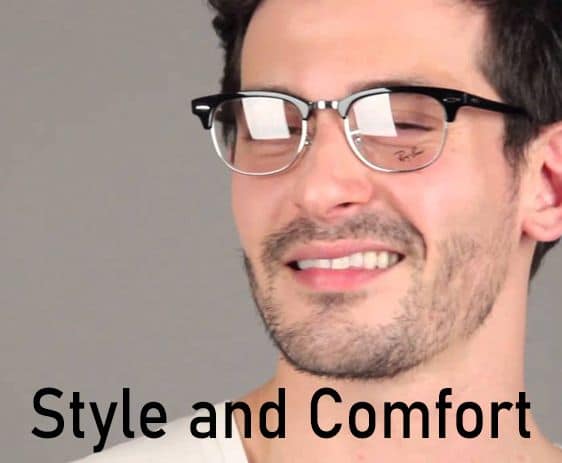 All Ray Ban frames are designed with eye-catching styles. From timeless classics such as the Clubmasters and Wayfarers to modern looks such as the Daddy-Os, Ray Ban has glasses you will love. Plus, they are all high-quality and comfortable to wear.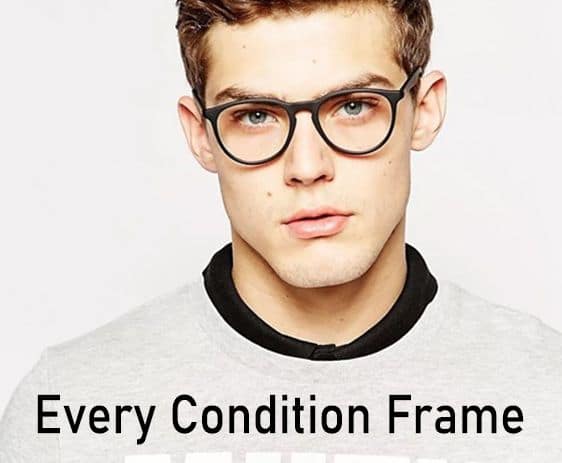 Ray Ban eyeglasses can be fitted with prescription lenses that will work for every eye condition. At Safety Gear Pro, we can fit glasses with progressive, single vision, bifocal and multifocal lenses. If you want to look good with prescription sunglasses or eyeglasses, choose Ray Ban.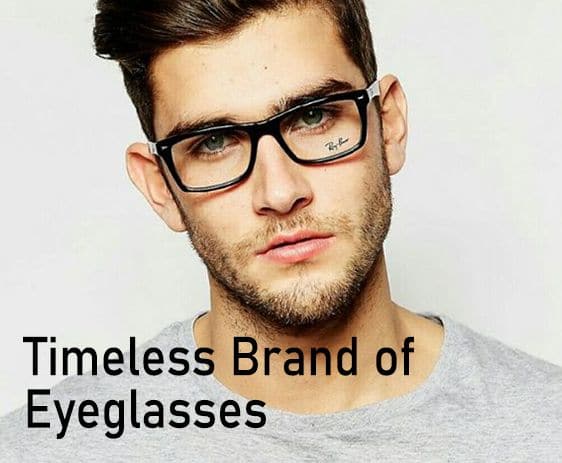 Timeless Brand of Eyeglasses
Ray Ban has been a go-to-choice for eyeglasses and sunglasses since the 1930s. The brand and many of the styles are already timeless classics. For example, Aviators, Wayfarers and Clubmasters are all recognizable styles made by Ray Ban.
If you are looking for a pair of eyeglasses that can offer style and quality, Ray Ban eyeglasses should be at the top of your list. Safety Gear Pro has a variety of non-prescription and prescription Ray Bans as eyeglasses and sunglasses. So, you can find exactly the right pair of glasses for your unique style and preferences.
This brand is a top choice for many consumers. If you have been looking for the right pair of eyeglasses for your needs, check out our catalog. Place your order today.