Prescription Eyeglasses & More Eyewear
BEST DEALS AND LATEST STYLES OF EYEGLASSES
Filter by
ONLY THE HIGHEST STANDARDS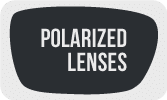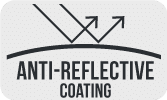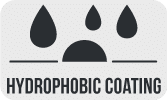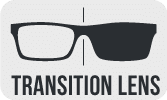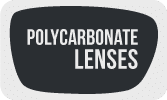 Eyeglasses Related Categories
Find Your Perfect Eyeglasses
Eyeglasses for Every Day FAQs
What is the best prescription safety eyewear?
ArmourX 6006 prescription eyeglasses boast excellent safety features in shielded sides and foam-padded eyecups, while a modest price point makes for suburb value. If you're interested in stylish eyewear with lenses that filter blue light, the Ray-Ban Predator II Blue Light offers a sporty silhouette with anti-fog and UV protection. The ideal safety eyewear for your workplace or day-to-day lifestyle depends on your environment, usage and impact-resistance requirements.
Can my regular prescription glasses be used as safety glasses?
Prescription glasses alone aren't rated as safety glasses, and shouldn't be used as such. For proper safety in the workplace and to meet OSHA requirements, safety glasses with prescription lenses are a necessity. Check the ANSI certified safety rating for your glasses to make sure they meet the safety needs of your workplace.
What should prescription safety glasses cost?
On average, safety eyewear costs $200, but this cost goes into a durable, high-quality product that lasts two years or more. The style and coating of the lens affect the cost, as well as the strength of your prescription. Even if your prescription changes and requires new lenses, the frames can stay with you for several years.
How do I determine the safety rating of my glasses?
ANSI safety ratings are marked on each pair of safety glasses with a stamp delineating the level of protection for which those glasses have been certified. An ANSI Z87 mark means the eyewear is rated for optical standards, while a rating of ANSI Z87+ is certified to protect against impact. Check the ANSI definitions against the rating on your eyeglasses to determine whether your glasses stand up to the rigors of your work.
Are safety glasses bad for your eyes?
Safety glasses will not damage your vision. Wearing properly fitted safety eyewear with the correct prescription is the best possible option when clarity and protection are at stake. Depending on the frame and lens choices, safety eyeglasses protect your eyes from UV rays, dust, debris, and blue light from electronics, as well as protection from impact with ANSI Z87+ rated models.
Eyeglasses Related Videos
WATCH & LEARN HOW OUR EYEGLASSES PROTECT YOUR EYES
How to Wear Glasses While Wearing a Safety Mask
Check out our tips for keeping your prescription eyeglasses fog-free while wearing your mask. Safety comes not only in protecting yourself and others from COVID-19 by wearing a face mask, but also in shielding your eyes properly while you work. Our methods for preventing fogged lenses allow you to see clearly, stay healthy, and tackle safety from all angles.
How to Adjust to New Glasses
Learn more about why both your eyes and your brain need some time to adjust to new glasses. Different lens types, frame shapes or lens coatings all play a role in the adjustment period. Whether you're behind a computer most of the day or you need bifocals or transition lenses, there is a lens type that suits your activities best.
Clear Vision & Style in Eyeglasses
FASHION, PERFORMANCE & STYLE IN EYEGLASSES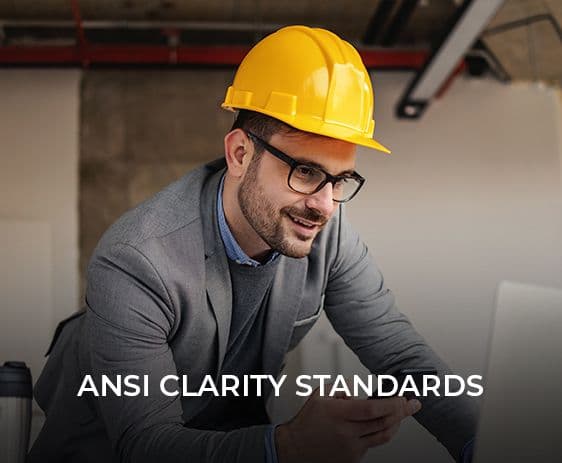 ANSI standards ensure your eyewear meets OSHA requirements for quality safety glasses in the workplace, with ratings beginning at ANSI Z87 that define optical clarity, impact durability, visible and UV light transmittance, fog-resistance and more.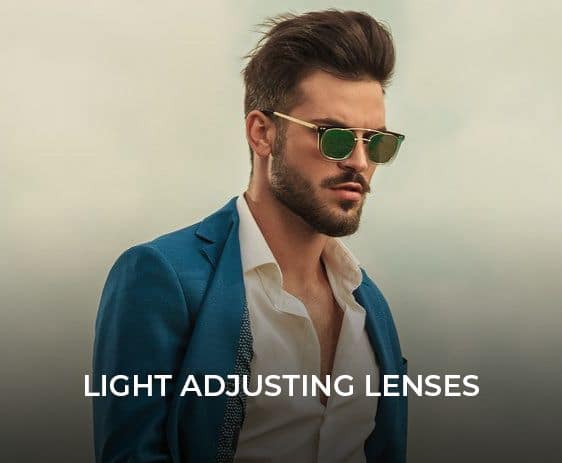 Lenses that darken during exposure to UV light, or photochromic lenses, add an extra level of protection from the sun to keep your eyes healthy. These lenses filter UV light and keep you from having to carry two pairs of eyeglasses.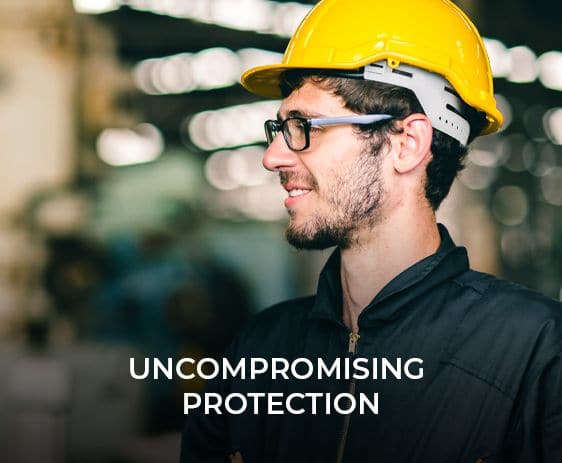 Uncompromising Protection
When safety is of the utmost importance, trust that your eyewear can stand up to the task. Dust, debris, scratches and unexpected physical impact can damage your vision. ANSI rated frames and lenses offer certified durability for safety and peace of mind on the job.
Depending on the needs of your workday, there are countless options available for prescription safety eyewear to help you see clearly, without fog, glare or risk of injury. Protect your vision indoors or out in a style that reflects your personality while keeping UV rays at bay with light-adjusting lenses. For high-quality glasses that you can depend on, choose the right frames for your work environment and the right lenses for your task. Ensure the safety standards for your prescription eyeglasses are met with an ANSI rating that satisfies the demands of the job and workplace OSHA requirements.