Almost every pair of sunglasses have tinted lenses. The color of the tint on the lenses of sports prescription glasses or sunglasses is not simply a matter of style. Tinting blocks visible light, enhances certain colors, and can improve perceptions of contrast and depth. The most important factors for choosing a tint for the lenses of glasses for sports or casual wear involve when and where this eyewear will be worn. Find out more about the effects of lens tints on vision and the benefits of popular tint colors.
Reduce Light
Tinting reduces the amount of light that passes through the lenses of glasses and reaches the eyes. The most common tint colors for this purpose include amber, brown, copper, orange, gray and near-black tinting. Gray tinting is popular because it provides wearers with a slightly darker version of the same range of colors and contrasts they see without tinted lenses.
If you plan to wear a pair of glasses near water, you may prefer gray tinted lenses for deeper water or brown lenses to reduce glare on shallower water. Amber, copper and orange lenses also stand out for their ability to maintain vision quality even in variable light conditions such as fog or haze by creating contrast and drawing attention to tonal details. Polarized lenses are also helpful for reducing the amount of reflected and refracted light that otherwise reduces visibility.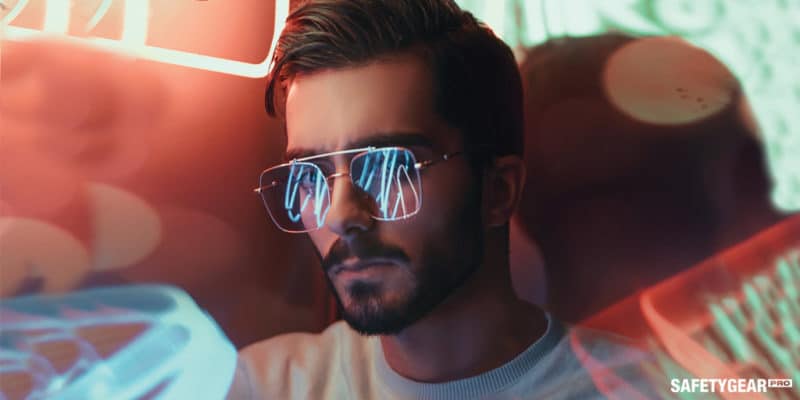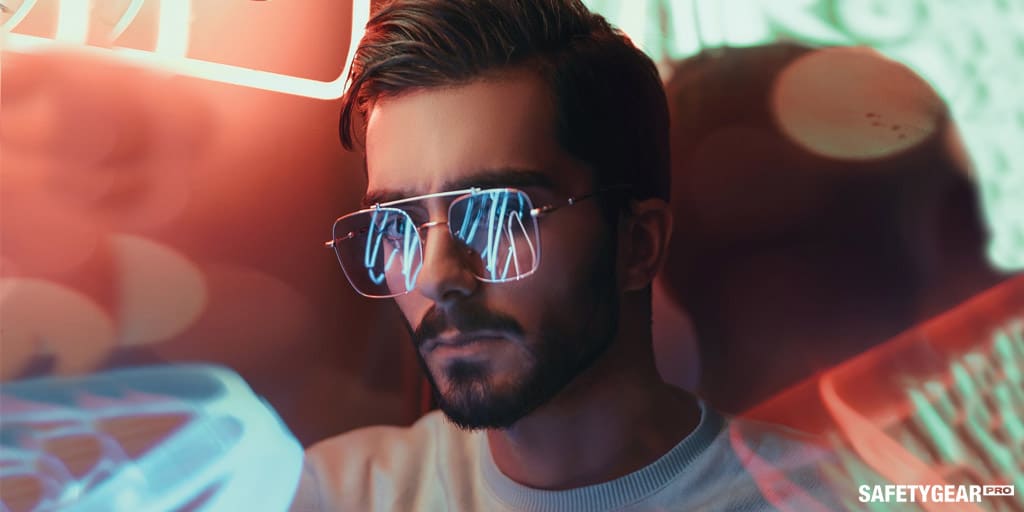 Improve Color Perception
Certain colors of tinting can cause other shades to pop. Gray lenses are a great choice for color accuracy. Sports prescription glasses that have blue or yellow tinted lenses can sharpen vision, which can be helpful when playing sports or driving. Wearing prescription sunglasses with the wrong shade of tinting may prevent true color perception. While gray and brown tinted lenses are the most universal colors, you may want to choose different tints for wear during activities that call for accurate perception of colors.
Improve Contrast
The dominance of blue light in the atmosphere makes it difficult to detect contrast quickly and accurately without the right shade of lens tint. Certain lens tint colors enhance contrast and add depth to vision. Green lenses can be helpful when worn outdoors in verdant areas, such as while golfing or hunting. Sports glasses with amber, pink or red lens tint are better choices for wearing while cycling or on snowy slopes. Mirrored sunglasses with or without blue shading limit the intensity of light in very bright conditions such as snow.
Glasses with lenses tinted the wrong color for a particular activity or that are tinted too heavily may reduce visibility by blocking too much visible light or distorting the wearer's perception of colors. Continuing to wear glasses that have lenses that are too darkly tinted can result in over-sensitivity to light. Most sports sunglasses and sports prescription glasses have tint of some color to shield wearers' eyes from exposure to sunlight. Consider whether eye protection, vision enhancement or style is the most important quality before ordering a new pair of prescription glasses or sunglasses that have tinted lenses.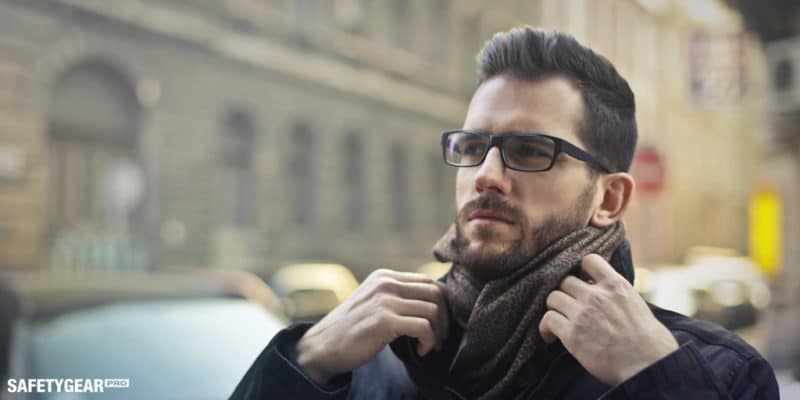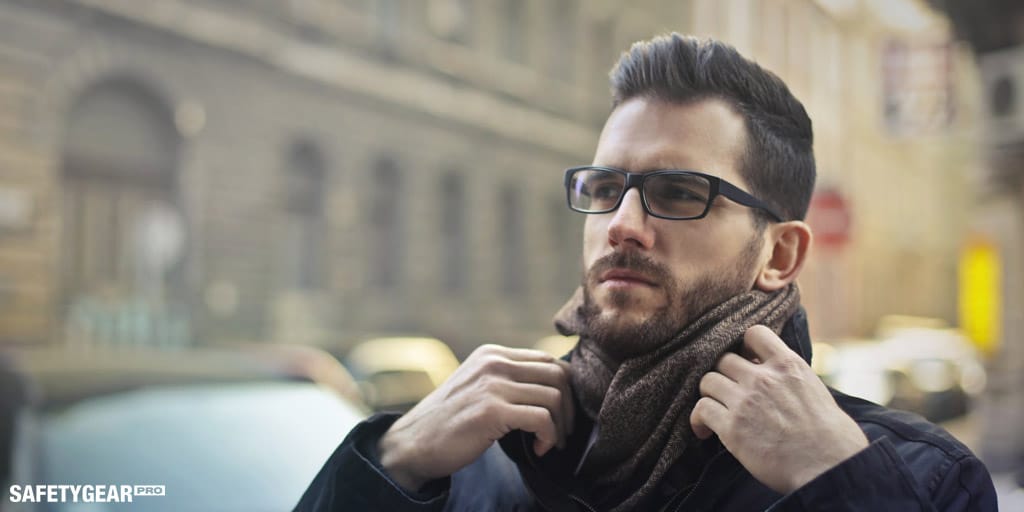 ---
Read the full article: Tips for Choosing the Right Sunglasses
FAQs About Tinted Eyeglasses
Are tinted glasses bad for your eyes?
Tinted lenses that are too dark pose may pose a risk for healthy individuals, when worn regularly indoors. The reason is that the eyes begin to adapt to the darker view, which makes light exposure in the future feel brighter and sometimes painful; by doing this over time, your eyes become more sensitive to light.