RX Nike Sunglasses & Nike Eyewear
BEST DEALS AND LATEST STYLES OF NIKE SUNGLASSES
Filter by
ONLY THE HIGHEST STANDARDS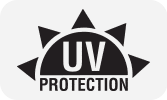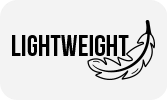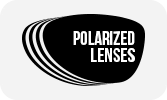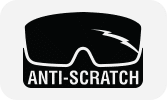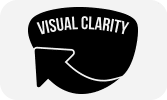 Top Rated Nike Sunglasses
Find Your Perfect Nike Sunglasses & Prescription Eyewear
RX Nike Sunglasses & Nike Eyewear FAQs
How do I order Nike sunglasses?
Browse a full selection of men's sunglasses and women's sunglasses by Nike. Make sure that frames fit your face and are compatible with prescription lenses to narrow down eyewear options. If you do not require corrective lenses, you may want to factor in the available colors of frames and lenses.
Can I get prescription lenses in Nike eyewear?
Many Nike frames are compatible with tinted or clear prescription lenses. Some frame styles specify a supported range of diopters or powers. Depending on your vision and the activities during which you plan to wear a pair of sunglasses, you may want to select single vision, bifocal or progressive lenses.
What are the most popular sunglasses by Nike?
Some of the best selling Nike frames for men include the Nike Adrenaline, Maverick, Stratus, Tailwind, Venture and Windshield. Nike also makes several of the same styles for women, such as Nike Chronicle, Endure, Maverick and Windshield frames. Many wearers prefer sports sunglasses that have polarized or mirror tinted lenses.
Does Nike make casual sunglasses?
Nike eyewear is designed with sports in mind. You can also wear the brand's sunglasses as casual or lifestyle eyewear. If you are not an athlete, you might want to consider frames that resemble fashion eyewear. Some styles feature bright frame colors and versatile lens shades perfect for everyday wear.
Are Nike sunglasses safety rated?
Most Nike frames are not intended for use as safety glasses. Some frames and lenses may satisfy eye safety standards set by ASTM International for particular sports. Check to see what materials are used to make eyewear. Certain styles of sunglasses may be made out of plastic without metal components.
Best Prescription Nike Sunglasses
WATCH & LEARN HOW OUR NIKE SUNGLASSES PROTECT YOUR EYES
Nike Sunglasses | Safety Gear Pro
Nike makes versatile glasses for sports and lifestyle wear. Find out more about the most popular Nike sunglasses, including the Nike Adrenaline, Maverick, Tailwind and Venture. Some of these frame styles have projecting nose pieces for more comfortable slip and sweat-free wear. Nike frames are stylish, lightweight and durable enough for almost any activity.
Nike Maverick Sunglasses | Safety Gear Pro
Maverick frames are among the best Nike prescription sunglasses for athletic or daily wear. Take a closer look at casual-looking sunglasses that can stand up to almost any sport. Lightweight frame material and full-coverage lenses promote visual clarity while rubberized temple tips provide a comfortable fit.
Perform in Style with Prescription Nike Sunglasses
PERFORMANCE, STYLE & EYE SAFETY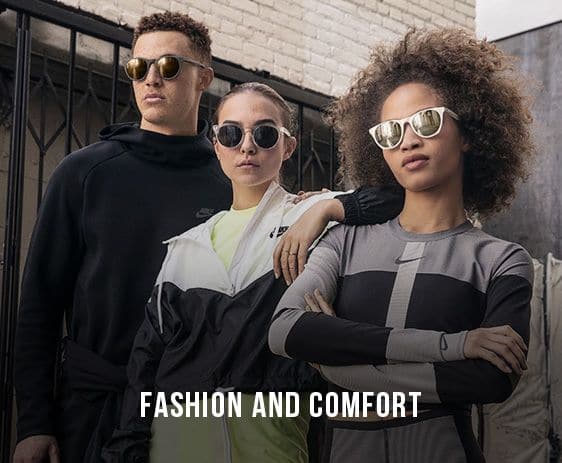 Nike frames come in stylish designs for active wear with features such as breathable, non-slip nose bridges and rubberized temples. Browse an assortment of frame colors and materials and select prescription or plano lenses in any tint or finish.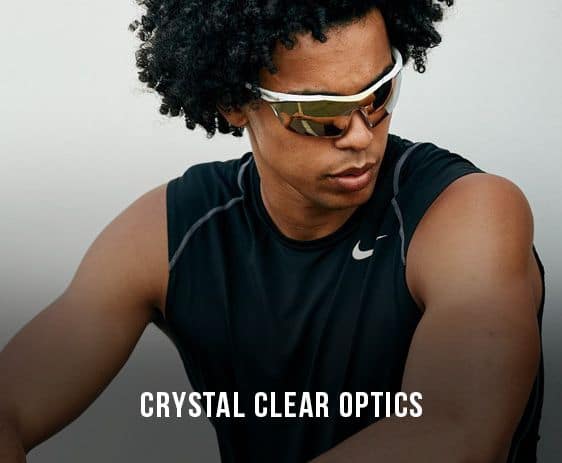 The lenses of sunglasses by Nike feature MAX Optics for superior clarity. The brand's wraparound frames maximize acuity while limiting distortion. Anti-dust, fog, reflective and scratch-resistant coatings may further enhance vision.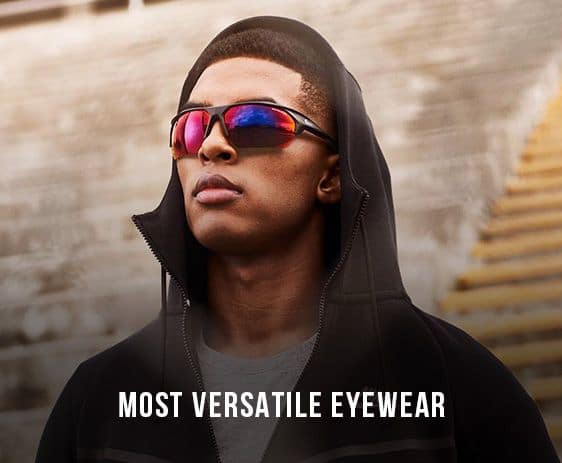 Nike glasses may be available with photochromic or polarized lenses. Photochromic lenses appear clear indoors and darken when exposed to sunlight. Select a pair of Nike polarized sunglasses to cut glare. Eyewear with polarized lenses may be available in a variety of tints.
Sunglasses made by one of the most respected sportswear brands are a safe bet. Nike's sporty eyewear is ready to wear on the track or field or as everyday sun protection. Check frame sizes and the range of compatible lens diopters or powers for prescription glasses.
A wide variety of Nike frames are made for men. Small to medium sizes fit youths and wearers who have smaller faces. Medium and large frames provide a good fit for the majority of adults. Be aware that availability of lens tints and finishes may vary for sunglasses with non-prescription or prescription lenses.