RX Nike Prescription Sports Glasses & Sports Eyewear
BEST DEALS AND LATEST STYLES OF NIKE PRESCRIPTION SPORTS GLASSES
Filter by
Nike Prescription Sports Glasses Features
ONLY THE HIGHEST STANDARDS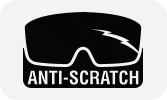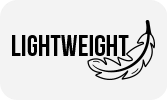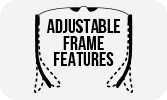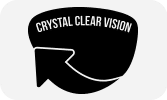 Top Rated Nike Prescription Sports Glasses
Find Your Perfect Nike Prescription Sports Glasses & Sports Eyewear
FAQs
Is It Easy To Order Nike Sports Glasses?
What Glasses Are Best for Playing Sports?
When picking out glasses for sports, you want to think about the specific circumstances of the game you play. A game that involves a lot of running, like soccer, will have different safety requirements than a more sedentary game like baseball.
How Should I Select the Right Glasses for Me?
Picking out glasses that you love is all about focusing on the protection the eyewear offers, the style of the frames, and the way they feel on your face. By focusing on these areas, you'll have an easier time finding the perfect fit.
What Should I Pay Attention To When Buying Sports Glasses?
The most important way to pick out glasses for an active physical lifestyle is to focus on the durability of the frames. Since a sudden impact from a ball or other player can cause serious damage, you want to make sure your glasses protect your head and eyes from the risks of the game.
Are Goggles or Glasses Better for Sports?
These days, opting for sports goggles or glasses is a matter of preference. Both can be fitted with prescription lenses and each option offers a unique set of pros and cons. Look into the details to get a better idea of what you'd benefit from most.
Investing in Nike prescription sports glasses may be the perfect way to enhance your performance on the field. Explore the many Nike designs offered through Safety Gear Pro and see which option is made for your lifestyle.
Best Nike Prescription Sports Glasses
WATCH & LEARN HOW OUR NIKE PRESCRIPTION SPORTS GLASSES PROTECT YOUR EYES
Nike Sunglasses | Safety Gear Pro
Living an active lifestyle means you need to invest in the best possible gear. Stay protected and enhance your ability to see by investing in Nike prescription sports glasses. These fashionable glasses are constructed for those with a taste for athletics.
Nike Maverick Sunglasses | Safety Gear Pro
Glasses worn for sports need to be both durable and stylish. The beauty of Nike sports glasses is that you can get quality protective eyewear from a trusted brand that goes above and beyond with fashionable designs.
Improve Performance With Nike Prescription Sports Glasses
ULTIMATE PERFORMANCE & STYLE
Fashionable and Comfortable
While durability is the most important feature of these glasses, the eyewear is also quite stylish and incredibly comfortable. You won't have to worry about your eyewear digging into your nose while engaged with your favorite sport when you wear these cutting-edge glasses.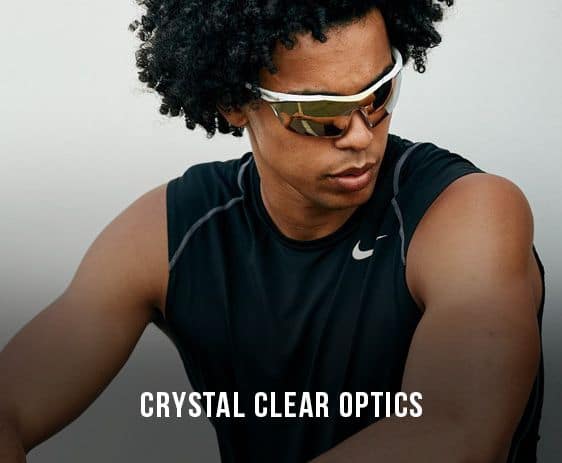 When you're giving it your all on the field, you need to be able to see where you're going. Nike glasses offer crystal-clear optics. This helps you keep your eye on the prize and never lose track of where the ball has gone.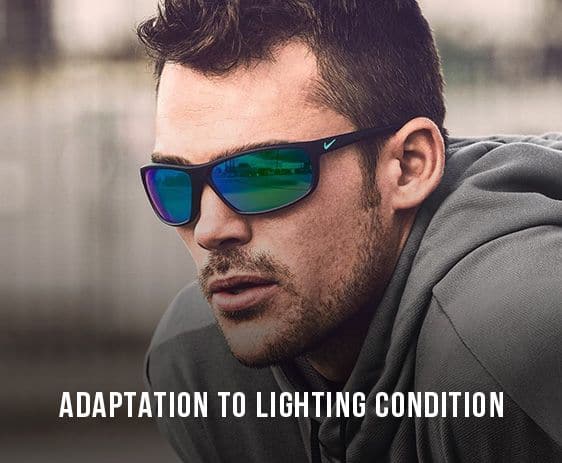 Some games are played under the sun, others indoors, and still others at night beneath stadium lights. Nike eyewear is crafted with lenses that adapt to all light conditions. No matter where you're playing, your glasses will be ready for the circumstances.
Glasses produced by Nike for sports are designed for a variety of environments. The lenses have been treated to reduce the odds of scratching, fogging, and other conditions that can obscure your vision. This makes the glasses an ideal fit for the high-intensity environments of most sports.
Boost Your Confidence on the Field
Nike sport sunglasses come in a variety of bold, modern, and classic styles. Wearing a pair of glasses that complement your natural features can boost your confidence while giving it your all. While durability and comfort should be taken into consideration first, never overlook the importance of glasses that have a cool appearance.