RX Nike Sunglasses Men & Nike Eyewear
BEST DEALS AND LATEST STYLES OF NIKE SUNGLASSES MEN
Filter by
Nike Sunglasses Men Features
ONLY THE HIGHEST STANDARDS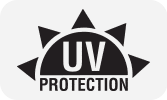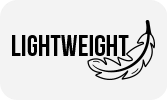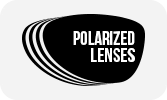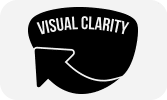 Top Rated Nike Sunglasses Men
Find Your Perfect Nike Sunglasses Men & Prescription Eyewear
FAQs
How can I get a pair of mens Nike sunglasses?
Browse or search to find a pair of frames for sunglasses. Start by checking the size and dimensional measurements of a style to ensure a good fit. If you need corrective lenses, you should also confirm that a pair of frames can support the strength or power of your prescription.
What are the most popular Nike sunglasses?
Some of the leading styles of Nike sunglasses for mens include Adrenaline, Maverick, Stratus, Trainer, Valiant and Windshield. Consider when you plan to wear glasses to select the right style for you. Certain styles are optimized for sports while other frames are comfortable enough to wear during any outdoor activity.
Does Nike make lifestyle frames?
Nike sunglasses are inspired by sports. Most frames are durable enough to withstand active wear. The ability of a pair of frames to provide protection from impact and other sports eye safety risks depends on the ASTM International rating. Sunglasses without these ratings should still protect eyes from damaging light.
Can I get Nike eyeglasses?
Every style of Nike frames is compatible with a choice of clear or tinted lens. An option for photochromic lenses may also be available for certain glasses. The strength or power of prescription lenses are also important, as some frames can only accommodate a limited range of diopters or powers.
Are Nike sunglasses prescription-ready?
Many styles of Nike mens sunglasses are compatible with a range of corrective lenses. Provide prescription measurements to customize almost any frame style. Additional options such as Digital HD lens surfacing, multifocal lenses and tint options may also be available. Glasses-wearers who have powerful prescriptions may require high RX eyewear.
Best Prescription Nike Sunglasses Men
WATCH & LEARN HOW OUR NIKE SUNGLASSES MEN PROTECT YOUR EYES
Nike Sunglasses | Safety Gear Pro
Nike mens sunglasses can stand up to active wear. Find out about four styles that are suitable for most sports. Nike Venture, Maverick, Tailwind and Adrenaline frames are lightweight and have features such as projecting nosepieces for superior venting. These sports sunglasses frames are prescription-ready.
Nike Adrenaline Review | Safety Gear Pro
The Nike Adrenaline is one of the best selling sports sunglasses styles. These frames stand out for their lightweight design. The Adrenaline has a six-base curve and wraparound profile that provides a comfortable fit for medium to large faces. These frames combine superior sun protection and visibility with a barely-there feel.
Improve Your Vision With Prescription Nike Sunglasses Men
ULTIMATE STYLE & EYE PROTECTION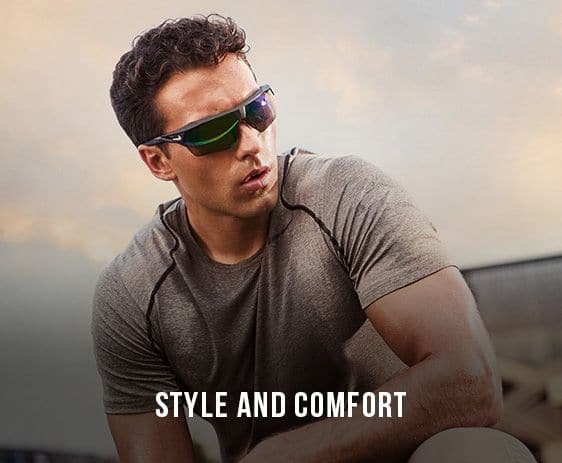 The right pair of men's Nike sunglasses fits comfortably and looks stylish. These sporty frames are ready for active or casual wear. Compare Nike frame features such as performance nose bridges and rubberized temples to minimize over-ear friction.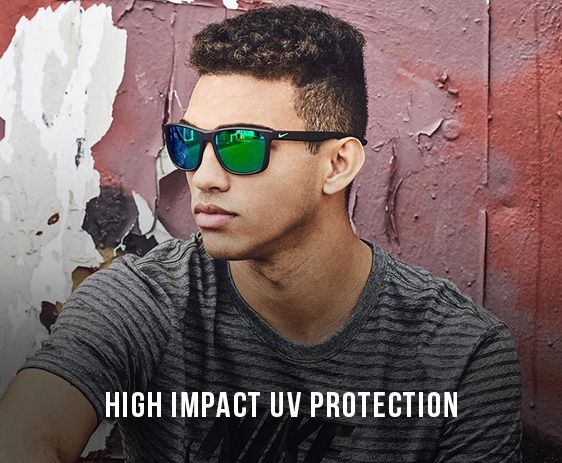 High Impact UV Protection
Some styles of Nike mens prescription sunglasses and non-prescription sunglasses provide impact protection. Glasses intended for wear during athletic activities should meet sports standards published by ASTM International. Depending on the application, safety eyewear may require a ANSI Z87.1 rating.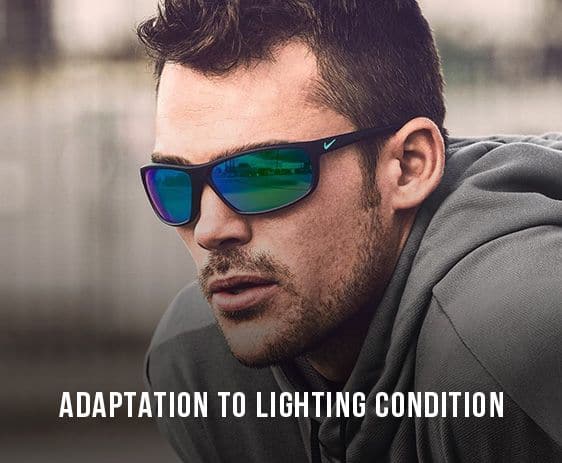 Adaptation to Lighting Condition
Photochromic lenses darken upon exposure to sunlight. These lenses may be available for some frames and prescriptions. You can also customize sunglasses with lens tints. Some Nike sunglasses come with polarized or mirror finish lenses.
Distinctive styles and durable designs make Nike mens sunglasses stand out from other brands of athletic glasses. Whether you only rely on sunglasses to shield your eyes from UV rays or also require vision correction, you can combine Nike frames with lenses that meet your needs.
Nike glasses feature a variety of lightweight materials. Most styles are designed to provide a secure fit that will not slip, even as you move or sweat. The base curve of sunglasses and the shape of lenses both factor into whether a particular style is a good choice for your prescription or face shape.