BEST DEALS AND LATEST HARD HATS STYLES
ONLY THE HIGHEST STANDARDS IN PROTECTION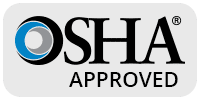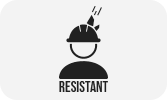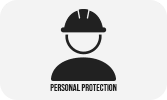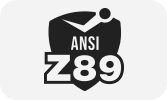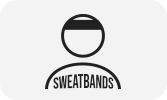 Hard Hat Related Collections
ONLY THE HIGHEST STANDARDS IN PROTECTION
WATCH & LEARN ABOUT OUR HARD HATS
Hard Hats at work in slow motion
There are several types of hard hats that can be worn in workplaces where falling objects may be a potential hazard. Construction sites are a great example of where helmets are commonly worn. Helmets are available at varying price points and may be made of slightly different materials depending on the price and quality. However, all helmets are similar in that they contain a suspension system inside that fits around the wearer's head. The suspension helps protect the head from injury and allows the helmet to absorb most of the impact. While falling objects can present hazards to the body as well, the head is especially vulnerable and requires sturdy protection.
Safety hard hats are designed to withstand different types of impact and are classified as either Type I or Type II. A Type I helmet is designed to protect the head from objects falling from directly above the wearer. Alternatively, Type II helmets can protect from a blow to the side of the head. Helmets are also classified based on the degree of electrical protection they provide. A Class E hat is designed to protect the wearer from electrical hazards up to 20,000 volts. Class G helmets can only withstand up to 2,2000 volts. Class C hard hats are vented and do not have an electrical protection rating. Helmets should be replaced if they suffer an impact or 5 years from the date of manufacture.
Stay Protected with the right Hard Hats
ULTIMATE HARD HATS FOR PROTECTION & PERFORMANCE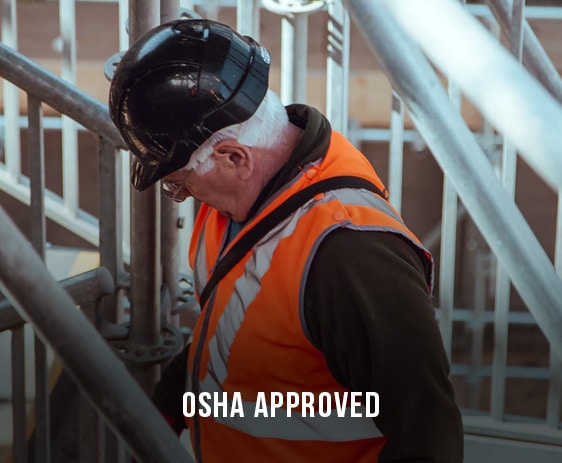 The Occupational Safety and Health Administration (OSHA) requires that construction hard hats meet specific safety standards set forth by the American National Standards Institute (ANSI). Any hard hat you purchase from Safety Gear Pro is approved by OSHA and ANSI to ensure that you are receiving the best protection.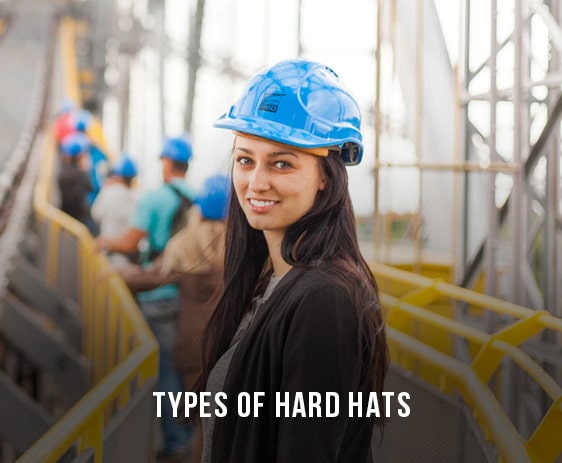 Safety hard hats are classified as either Class E, G or C. Class E helmets are designed to provide protection from electrical hazards up to 20,000 volts. Class G is a general helmet that provides some electrical protection (up to 2,200 volts). Class C is a conductive helmet that provides ventilation and impact protection but no electrical protection. The experts at Safety Gear Pro can help you determine the right helmet for your needs.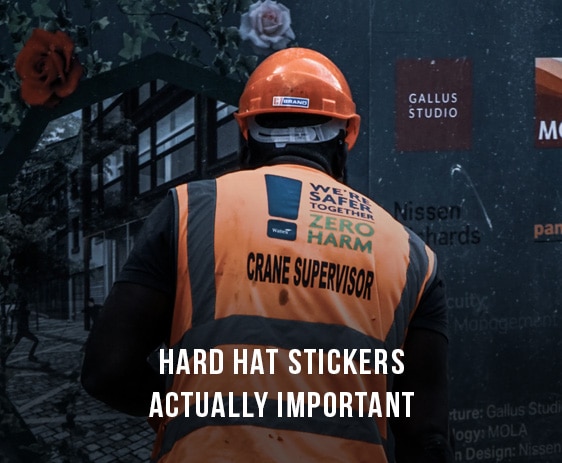 Placing stickers on construction hard hats is permissible under certain conditions. The manufacturer must approve the use of stickers to ensure that it does not compromise the protective features of the gear. Check the manufacturer instructions that are provided with your hard hat regarding proper sticker placement.
Hard hats are an important piece of personal protective equipment at workplaces such as construction sites. They are designed to protect the wearer's head from impact either from above or from the side, and in some cases, they can protect against electrical hazards as well. Helmets are assigned a class and a type to help the wearer decide which hard hat is appropriate for their work site. Safety Gear Pro can help you find a helmet that provides the right protection, quality and performance for your job.
Class Types
Construction hard hats are classified as either Type I or Type II based on their ability to handle impact. Type I helmets are designed to endure the force from objects falling from directly above the wearer. Type II helmets protect against impacts that may come from the side of the head. Helmets are also rated for their ability to provide protection from electrical hazards. Class E hard hats offer protection up to 20,000 volts of electricity. Class G helmets can withstand currents up to 2,200 volts. Class C helmets do not provide electrical protection, but are often a breathable option when provided with air vents. All options are available in Safety Gear Pro's catalog of products.
OSHA Approval
OSHA regulations require that safety hard hats meet the protection requirements set forth by ANSI. All helmets are required to have a label inside that indicates that it meets OSHA and ANSI standards and that clearly states the type and class of the helmet. Be sure to check the label to ensure that your helmet is matches your needs.
Turn to Safety Gear Pro to locate hard hats for any type of job. They offer a range of quality product options that meet stringent safety and performance requirements. Product experts are available to help direct you to the appropriate equipment for your specific needs.
Hard Hats FAQs
What Do the Colors of Hard Hats Mean?
OSHA does not determine colors of safety hard hats. Industries may vary, but most stick to these general meanings for hat colors: Yellow for construction; brown for welding; green for safety officers and trainees; white for supervisors; grey for visitors; pink for women; red for firefighters; blue for electrical workers and carpenters.
Are Carbon Fiber Hard Hats OSHA Approved?
Carbon fiber has high tensile strength, making an excellent choice for hard-hat material that meets OSHA standards. In hard hats, carbon fiber may be used in combination with a variety of materials to add strength and rigidity. A carbon fiber hard hat is also lighter in weight than many materials, which adds to the wearer's comfort.
Do Safety Hard Hats Expire?
Hard hats have an expiration date of between two and five years, but that doesn't mean it is safe to wear that long. There are many factors that affect a hat's safety, depending on how it's used and how often. OSHA suggests replacing a hard that is impacted in an accident, whether or not it shows damage.
Are Cowboy Hard Hats OSHA Approved?
A cowboy hard hat is fun to wear and can help a business reinforce its brand while also giving employees a choice in headgear. Like other hard hats, they meet all OSHA safety standards for impact resistance. They may have added advantages over other styles as well, with a wider brim to protect against sun and rain.
What Is a Type 2 Hard Hat?
While a Type 1 hard hat protects wearers from overhead strikes, a Type 2 hat goes even further. Type 2 hard hats also protect the wearer from lateral blows, on all four sides. Depending on the nature of the job site, a Type 2 hat may offer more protection for workers.