Prescription Football Glasses & Goggles
BEST DEALS AND LATEST STYLES OF FOOTBALL EYEWEAR
Filter by
Football Glasses Features
ONLY THE HIGHEST STANDARDS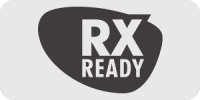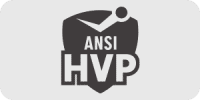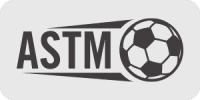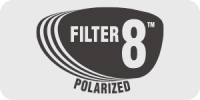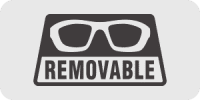 Shop Prescription Sports Glasses & Goggles
Find Your Perfect Sports Sunglasses
Prescription Football Glasses FAQs
How Do You Play Football if You Need Glasses?
Many people who play sports need corrective lenses. Football is an especially visual sport because you need to be aware of both the ball and the other players. If you need glasses, the solution is prescription football goggles. These are protective goggles that you can wear comfortably with your helmet that include your prescription.
At Safety Gear Pro, we have a broad selection of football glasses and goggles to choose from. Almost all of our eyewear products can have corrective lenses. Simply select the "Add Prescription Glasses" when ordering and enter your prescription information. We'll add protective, prescription lenses to your eyewear and ship it to you.
Can I Get a Prescription Football Visor?
Unfortunately, the visors worn in football helmets are typically not prescription. They are only intended for eye protection from dirt, impact and the sun. However, you aren't out of luck. A better solution for many people is to wear prescription football goggles along with the helmet. Football goggles provide excellent eye protection and can accept corrective lenses.
This is a superior option in many cases because you will have a larger field of vision. The football visor sits several centimeters from your eyes. Therefore, if you look down, below the visor, your vision will be blurry. Football glasses or goggles offer the better solution.
Do Any Professional Players Need Glasses?
Yes, many professional players need corrective lenses to see. Some choose to wear contact lenses while playing. However, these can get lost behind the eye or fall out during play. Wearing prescription football glasses or goggles is the better option. They are more comfortable, safer and just as effective as contact lenses.
Prescription football goggles offer the best combination of protection and vision correction. This is less common among professional football players. However, a few have worn goggles. Eric Dickerson of the Rams famously worse somewhat awkward-looking but necessary goggles. It is quite common at the college level and also in other sports such as basketball.
Best Prescription Football Sunglasses
Protection For Extreme Moments
Football is a great game, one that millions enjoy all over the country, but there is no doubt that it is a sport that requires players to protect themselves from injury. Aside from pads, helmets and so on, prescription football glasses are an essential part of the kit that those with prescription glasses should have.
Prescription Football Goggles Review
Whether its stray elbows, fingers, ball, mud or dust and debris blown by the wind, your eyes are exposed out on the field, and a good pair of prescription goggles for football can protect your eyes throughout the game. With a wide choice, the right sports prescription goggles can make all the difference to your enjoyment of the game.
Improve Your Game With Prescription Sports Goggles For Football
ULTIMATE PROTECTION & PERFORMANCE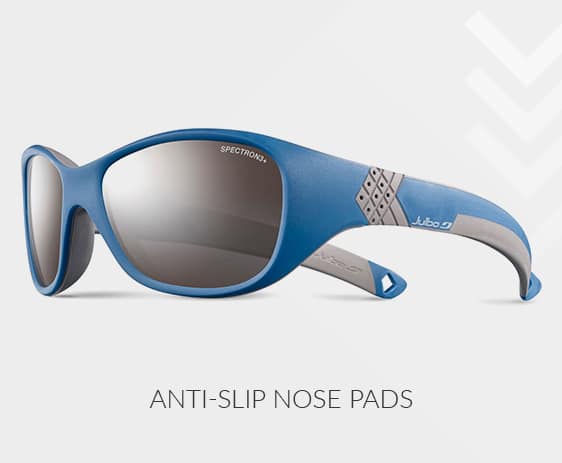 If you think about the things that happen during a football game, no matter what position you are playing, then having a secure, comfortable fit for prescription football goggles is essential. The last thing you need is for your eyewear to come off during a play, or to be uncomfortable and bothering you all game, losing your focus.
Anti-slip nose pads keep your prescription sports goggles for football in place at all times, right through the game or practice session. That means perfect vision all the time too, and with that comfortable, secure fit, prescription football glasses become part of you and not something you think about.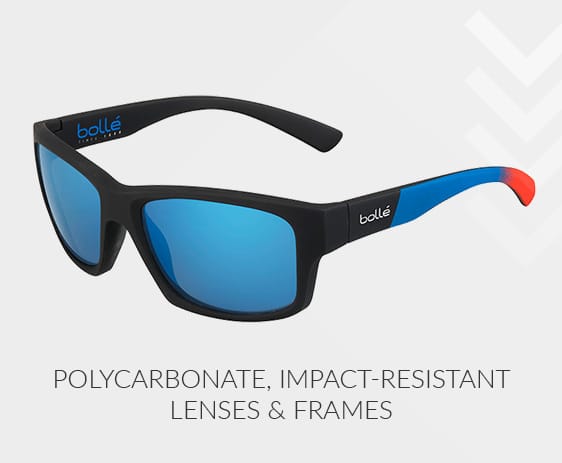 Polycarbonate, Impact-Resistant Lenses & Frames
Anything can happen on a football field, and your prescription football goggles needs to be strong enough to stand up to the hard impacts that they will inevitably get. You know why you need a strong helmet, but your glasses need to be able to take just as much punishment. Imagine if an impact shattered them, shards of polycarbonate near your eyes could be a major problem, and that is why the best sports prescription goggles are made tough, and they will not shatter under impact.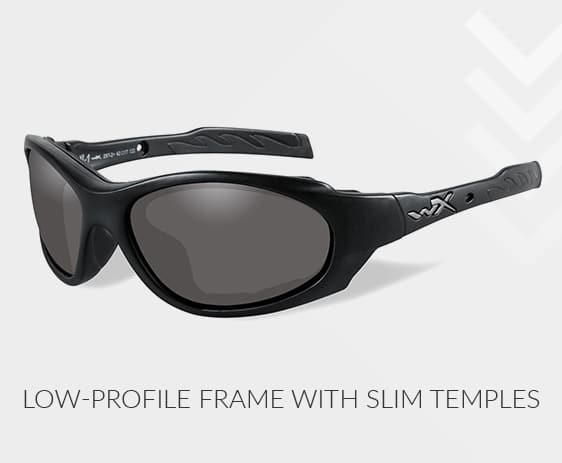 Low-Profile Frame with Slim Temples
You need clear, unobstructed vision to perform at your best whether in practice or on the field during a game, and prescription football glasses that feature low profile frames and slim temples help you achieve that. Not only that, they fit inside your helmet much more easily, providing a comfortable fit that more bulky sports glasses cannot manage. The lightweight, slim design makes prescription sports goggles for football comfortable all-day, ensuring you play your best game every time.
The prescription football glasses for you
With so much choice out there, knowing what to look for when choosing prescription football glasses or any sports prescription glasses can be a challenge, but there are some things you can look out for that will help you find the eyewear that fits you best.
Best Materials for Football RX Glasses
For maximum strength and shatterproof impact performance, there is no finer material for your prescription football glasses than polycarbonate. They are durable, provide UV protection for long days out in the sun, and have all the strength you could ever need.
Many prescription football goggles also feature an anti-fogging coating, and this can be an incredibly useful thing to have as well. Sweating is part of the game, but that means fogged glasses and bad vision. Prescription football glasses with anti-fog coatings removes moisture and prevents the fogging to occur at all, so you have clear vision from the first quarter to the last.
Best Football Glasses Style
This is not just how they look, although that does matter, buy sports prescription glasses that you actually like, as that way you will definitely wear them. Its also about the way they fit, you want glasses that fit comfortably under your helmet, because during a game, the last thing you need is to be constantly put off by having to adjust your prescription football glasses. That is how you lose focus and make a mistake, you want to be the best you can be, and that means the right eyewear.
Order your pair of prescription football glasses at our amazing low prices today, giving yourself improved comfort and protection for your next game. Whether during practice or on the field, you get clearer vision for your best performance. Your eyes deserve the best, order them today.