Hearing Protection for all activities
BEST DEALS ON EAR MUFFS & EAR PLUGS
Top Rated Hearing Protection
Find Your Perfect Ear Muffs & Ear Plugs
Best Hearing Protection for the Job
3M™ Peltor™ Earmuffs X Series
Hearing loss from noise pollution in construction, manufacturing and aviation industries can cause irreversible problems later in life. Effective use of reliable noise cancelling earmuffs can make a huge difference in the safety and productivity of your workers, while working seamlessly with other safety equipment to provide protection with long-term comfort.
Advanced Hearing Protection
Innovative designs in noise cancelling ear plugs provide the flexibility workers need to protect their hearing while being able to communicate important information on the job. With electronic noise reduction technology, you can provide industrial hearing protection without losing out on the benefits of comfort and reliable hearing protection.
Block The Noise With The Right Hearing Protection
INDUSTRIAL EAR PROTECTORS & PLUGS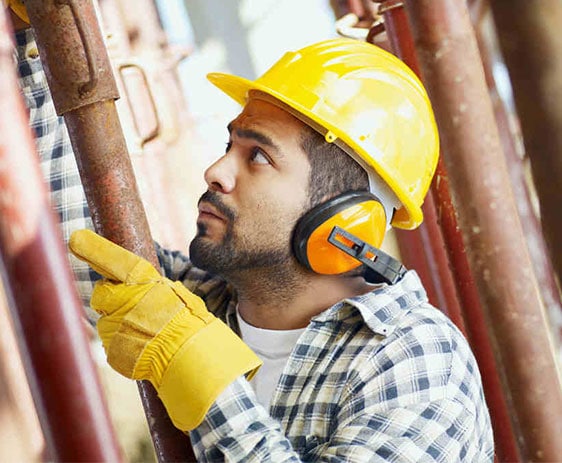 When it comes to proper hearing protection, you need premium quality products that are efficiently designed for blocking noise pollution. High quality earmuffs are an effective product for reducing possible damage from loud noises that can otherwise be irreversible.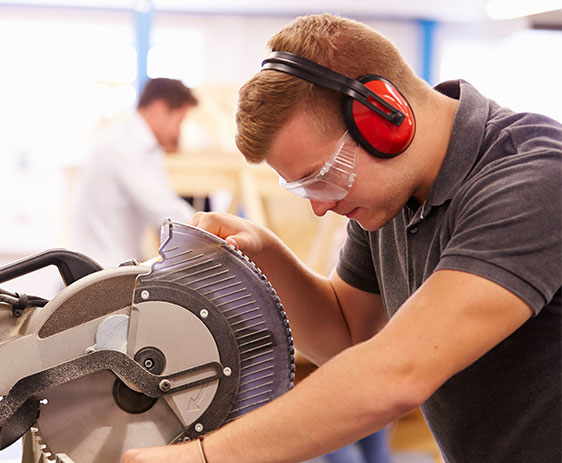 Noise cancelling ear plugs are categorically designed to protect from noise pollution and reduce the chance of hearing loss. High quality industrial ear protection will provide the safety solutions you need in any environment, from the shooting range to the construction site.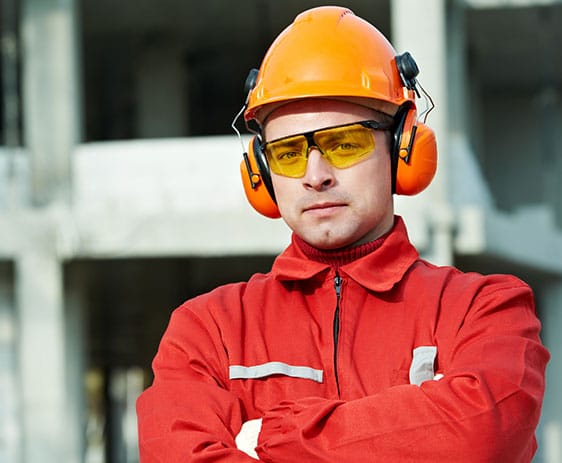 When it comes to industrial hearing safety, you want to invest in brands you trust. Safety Gear Pro sources the best brands in the business, including products from 3M, Glide, Viking and Thunder, as well as many more. Whether you're looking for ear protection for industrial environments or any other type of hearing protection, Safety Gear Pro provides the equipment you need from brands with a great track record.
Quality Hearing Protection
Whether working in an industrial setting with consistently loud noises or participating in sport activities at a shooting range, hearing protection is an essential part of overall health and safety. Safety Gear Pro is dedicating to providing you superior safety gear for any environment.
Industrial Noise Cancellation
In industrial and construction environments, industrial hearing protection is an essential part of occupational health and safety. Did you know that hearing loss resulting from the common occupational hazard of noise pollution can be lifelong and irreversible? By investing in hearing protection products such as noise cancelling ear plugs and protective earmuffs, you are investing in your workers' long-term safety.
Personal Hearing Protection
Whatever purpose you have in looking for products designed to facilitate hearing protection, look no further. Safety Gear Pro sources the best brands in the business to make sure you have the options you need to invest in high-quality hearing safety equipment. With safety equipment scientifically designed for comfort and functionality, recreational and industrial hearing protection is easier and safer than other. By investing in proper hearing protection gear, you can be sure to protect your hearing from both temporary and long-lasting effects of damage to your hearing from shooting noise.
When it comes to quality, Safety Gear Pro is here to help. By partnering with dozens of brands recognized for their dedication to safety in industry and recreation, Safety Gear Pro offers a wide range of hearing protection you can choose from to fit your needs. From noise cancelling ear plugs to high quality earmuffs, efficient use of these hearing protection materials can help you to prioritize safety and productivity in any area of life. These innovative designs are meant to effectively block noise pollution and help to prevent temporary and long-term hearing loss in aviation, construction, manufacturing, and many other industries. With different styles and colors to choose from, your comfort and safety is a number one priority. What are you waiting for? Order yours today!