BEST DEALS AND LATEST EARPLUGS STYLES
ONLY THE HIGHEST STANDARDS IN PROTECTION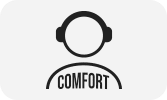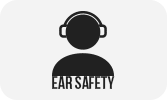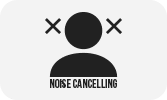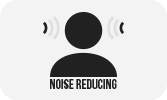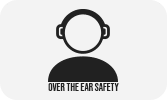 Find the Perfect Earplugs
WATCH & LEARN HOW EARPLUGS & HEARING PROTECTION
It isn't always easy to find the best pair of noise cancelling earplugs. Understanding the most appropriate option for your needs comes down to some research. Explore the most popular brands to discover the ideal fit.
3M Peltor X Series Earmuff
The 3M Peltor X Series Earmuff has been designed with comfort and protection in mind. Whether you need to shield your ears on a shooting range or during a construction project, this model may be the hearing protection you need.
Stay Protected with the right Earplugs
ULTIMATE EARPLUGS FOR PROTECTION & PERFORMANCE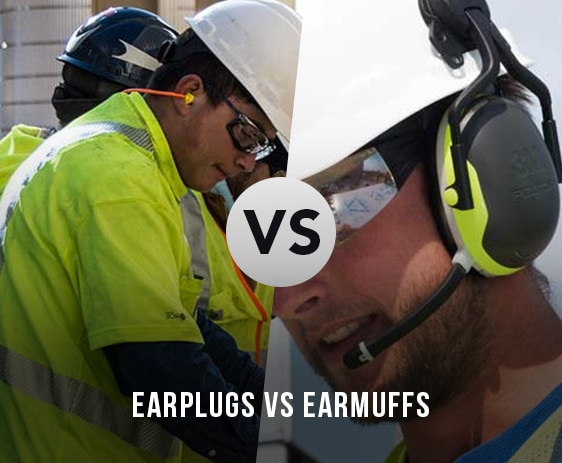 Selecting the right product for your needs comes down to understanding the basic differences between earplugs and earmuffs. Plugs, for the most part, are fit snugly into the ears to block noise. Earmuffs, on the other hand, are situated around the entire ear and are designed to maximize comfort while cancelling noise.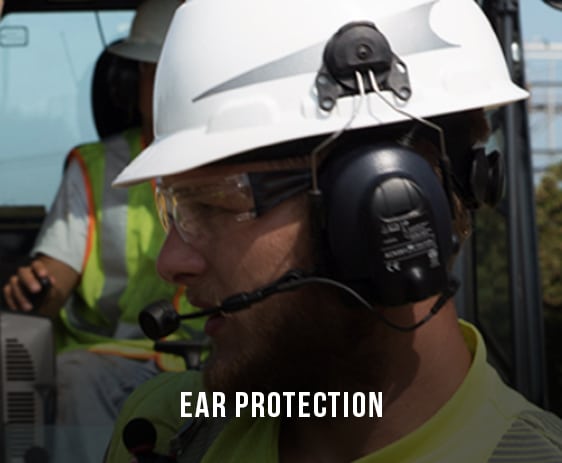 The main reason for investing in noise cancelling earplugs is to protect your ears. Certain sounds can cause lasting damage to your eardrums. If you work in an industrial environment with a lot of noise, protecting your ears with the right gear is essential for your safety.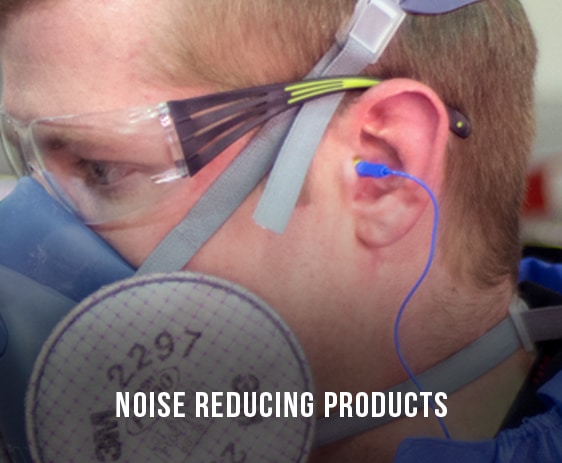 Some people are more sensitive to sound than others. While you may not need earplugs for any specific reason, having noise-reducing plugs or earmuffs can be a big asset when you are in an environment that has a lot of loud, distracting sounds.
If you are responsible for keeping your employees safe while working in an industrial facility, earplugs are essential. Certain noises can be incredibly damaging to a person's ability to hear and have lasting consequences. Taking the right preventative steps helps to minimize the odds of this happening and increase overall worker safety.
Construction Projects and Hearing Loss
A vast majority of hearing issues happen over the course of your life. The longer you have been working in a field like construction, for example, the more likely it is the loud sounds associated with the industry will take a toll on your ability to hear. One of the more common health issues that people in this field develop is tinnitus. Described as a continuous ringing in the ears, tinnitus can inhibit your ability to think and hear clearly and impact your overall quality of life.
Proper safety precautions are a must whenever you are using a firearm. While you may be educated on the basic safety procedures of visiting a shooting range, investing in ear plugs for hearing protection is another essential step. Once you lose your ability to hear, it does not come back. All it takes is one misfire too close to your ears without plugs and you could suffer a lifetime of only hearing dull, distant noises. Always follow proper safety precautions and invest in gear that will limit the odds of an avoidable accident.
Swim Fan
Athletes can also get use out of earplugs. Swimmers spend a lot of time underwater. The changes in pressure can lead to complications with hearing and conditions like swimmer's ear and other infections. Earplugs help you maintain your equilibrium by blocking water from flooding into your ear canals. Stay safe and swim for the gold with the right plugs to suit your sensibilities.
Whether you're a swimmer, a construction worker, or someone who hits the shooting range frequently, proper ear protection is crucial for your safety. By covering your ears with the right gear, you're limiting the odds of a lasting condition with your hearing. Take time to research the earplugs available to you and find a trustworthy, durable option to keep your sense of hearing safe from undue harm.
Earplugs
Earplugs – If you are searching for disposable and superior quality ear plugs for shooting, you have come to the right place. You can easily stick these soft foam earplugs in your ears to decrease the loudness of the gun when shooting out in the forest or in the shooting range.
One of the reasons gun enthusiasts prefer to use highest db ear plugs is because they offer complete and added protection. For instance, we have had several customers who have chosen to order ear plugs and ear muffs. Usually, they place the earplugs in their ears and then place the earmuffs over their head.
Apart from selling ear plugs for shooting, we also offer ear plugs for workers. Construction workers work in a noisy environment overrun by the sounds of heavy machinery and tools. If a large steel pipe accidently falls on the ground, it can cause permanent hearing damage in whoever was closest to it.
If you are construction worker, you can relate to the dangers present on the work site. You know the risk involved with losing your hearing and that is why, we urge you to order the highest db ear plugs to ensure the noise does not puncture your eardrums and cause your permanent damage in one or both year.
In some cases, people have developed tinnitus, which is a ringing noise in one or both years due to exposure to loud sounds over a prolonged period of time. Even if you are accompanying someone to the shooting range or hunting grounds, you need to buy a pair of ear plugs for shooting.
Hearing — One You Lose It, Its Forever
Employers can take the initiative of supplying ear plugs for workers or they can educate workers on the importance of buying excellent quality earplugs. Even though your workers may wear workers, they may lack quality. Remember, not all ear plugs are made the same.
Low quality earplugs tend to crack, tear, and crease easily, but our earplugs remain in one piece. When you are browsing our collection of earplugs for swimming, shooting, and work, we want you to rest easy knowing that the products in our collection are from well known and reputable manufacturers.
If you are ordering earplugs from our store, you can always expect to get the best earplugs for work, swimming, hunting, and any other activity where noise exceeds the recommended limit.