Photochromic Sports Sunglasses
BEST DEALS AND LATEST PHOTOCHROMIC SPORTS SUNGLASSES STYLES
Filter by
Photochromic Sports Sunglasses Features
ONLY THE HIGHEST STANDARDS IN PROTECTION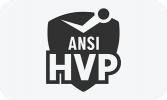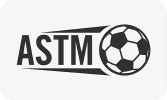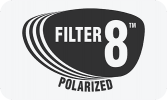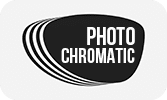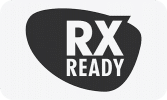 Photochromic Sports Sunglasses Collections
Find the Perfect Photochromic Sports Sunglasses for the job
Best Photochromic Sports Sunglasses
WileyX Gravity ANSI Sunglasses | Safety Gear Pro
The Wiley X Gravity sunglasses feature a sturdy, thick frame that is fit for industrial, tactical, or extreme sport applications. The foam brow increases comfort and provides an extra layer of protection from dust, sweat, and small particles. The Gravity is the only pair of Wiley X glasses that can accommodate a high prescription of +5 or -7 with the Rx Rim system.
Bubba Watson wears Oakleys
For golfers like Bubba Waston, photochromic sunglasses allow increased visibility of the course no matter the weather, time of day, or change of scenery. At Safety Gear Pro, we carry photochromic lenses from top brands such as Oakley that allow you to be completely immersed in the game as you play in your unique style.
Stay Protected with the right Photochromic Sports Sunglasses
ULTIMATE GLASSES FOR PROTECTION & PERFORMANCE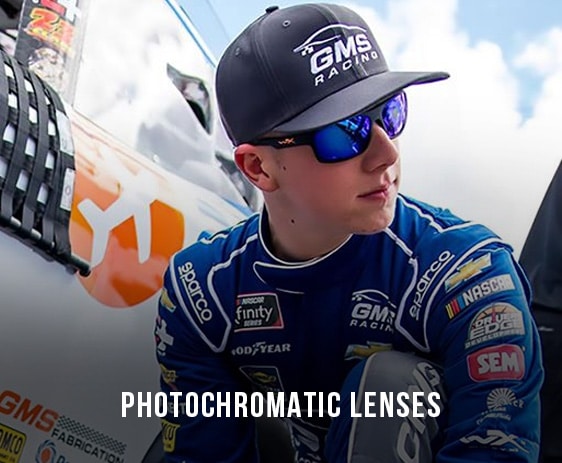 Sometimes called a variable tint, transition, or light-adaptive lenses, photochromic glasses have lenses that automatically change their tint depending on the amount of sunlight available. While clear indoors, these sunglasses darken when exposed to UV rays.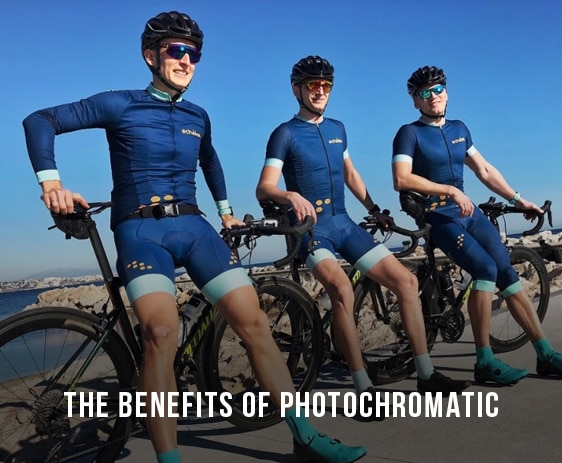 The Benefits of Photochromatic
By automatically adjusting to sun rays, photochromic sunglasses help limit eye fatigue in bright environments and provide protection against harmful UVA and UVB rays. These lenses are also very convenient since they allow people to buy eyewear that can function as both normal non-tinted prescription glasses and sunglasses.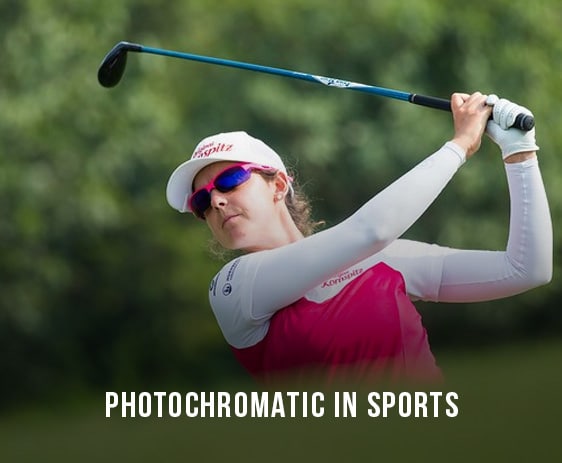 Many sports take place outdoors where light conditions alter as the individual moves from shady to bright areas. For sports such as golf, biking, and skiing, photochromic lenses can help improve performance and comfort by helping filter glare and bright lights in any position.
In addition to saving money by only needing to invest in one pair of glasses, you can benefit from photochromic lenses in sports settings as they help reduce eyestrain and allow you to focus on the task at hand instead of struggling to see in less than ideal light conditions. While there are many prescription glasses and sunglasses for everyday wear that use this technology, you can also find many sport-specific photochromic glasses that are designed with a specific activity in mind.
How Are Photochromic Lenses Made?
Photochromic lenses can be made from a variety of materials, including glass, polycarbonate, or other types of plastic. Polycarbonate is often used for sports since it is durable, lightweight, and scratch-resistant. The main process used to incorporate photochromic technology to lenses is imbibing, which allows the lenses to absorb photochromic dye by applying heat. Other lenses may require Trans-Bonding™, which places the photochromic layer on the top of the lenses instead of below the surface.
How Does Photochromic Lens Technology Work?
The main function of photochromic sunglasses is to change the color or tint depending on how much light is in the surrounding environment. This is done through the presence of photochromic molecules in the glasses that are activated by UV light. Some types of sunglasses also respond to visible light so that the glasses can still darken when behind the windshield of a car. Added benefits of this eyewear are more consistent protection from sun rays and blue rays, the type of damaging light that is emitted from digital screens.
If your vision is impaired by the sun, you won't be able to perform your best when participating in your favorite activities, and you even run the risk of permanently damaging your eyes due to excessive exposure to UV lights. By investing in photochromic lenses, you are providing yourself with the tools necessary to succeed in your sport of choice and stay safe while doing it.
Photochromatic eyewear is designed to provide optimal sight no matter what time you ride.
Photochromic Sunglasses FAQs
What is the difference between polarized and photochromic lenses?
While polarized lenses are effective at blocking horizontal rays, thus reducing glare, photochromic sunglasses are designed to adjust their tint based on the amount of light available. However, both technologies can help you see more clearly in bright light conditions and be ordered when customizing your lenses.
Are photochromic sunglasses good?
If you're someone who wears prescription glasses and do not want to have to switch on your sunglasses every time you walk outside, photochromic sunglasses are a good choice because they transition according to the amount of UV light available. They are tinted when outdoors and clear indoors.
Can photochromic lenses be polarized?
Most often, glasses are either photochromic or polarized, but there are photochromic polarized sunglasses that exist. There are even some models that feature what is called "variable polarization," which is a technology that allows the polarization of the glasses to also adjust with the lighting conditions.
Are photochromic lenses UV protected?
Yes, photochromic lenses are designed to protect the eyes from UV rays in all lighting conditions. Some people may assume that a darker tint means more protection, but photochromic sport sunglasses are always effective at minimizing UV radiation while you perform your favorite activities outdoors.
Why are photochromic lenses not suitable for driving?
In general, photochromic lenses are not effective when worn in the car because the technology does not work behind a windshield. However, there are newer models of photochromic sunglasses available that are designed specifically for driving that react to both visible light and UV rays.