Ensure a Safe Work Environment With
Corporate Safety Eyewear Program
Fast Shipping | Lowest Price | ANSI Z87 Safety Glasses
Our employees like the new process of ordering their prescription safety glasses. And even more exciting, they like them. We are very happy with Safety Gear Pro.
Corporate Safety Eyewear Program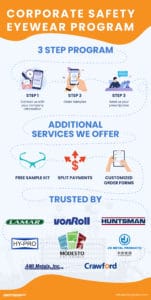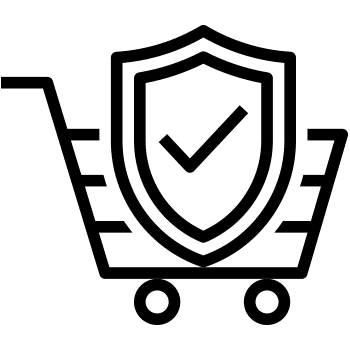 Bulk Purchase Online
We make it easy for HSE Managers to place orders for multiple employees on one order.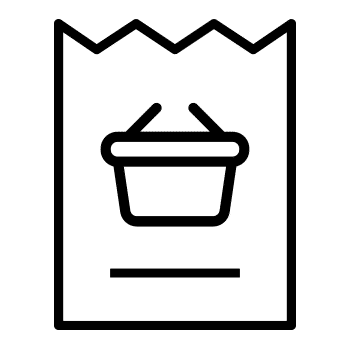 Voucher Orders
It is easy for employees to complete their own purchase with a corporate voucher code, saving the HSE manager time.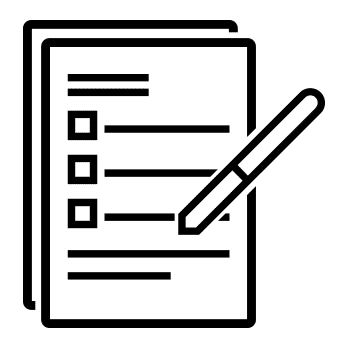 Paper Order Forms
If paper order forms are the easiest option for you, we offer this as well. Complete the forms and send them to us for entry!
Over a hundred thousand users use SafetyGear Pro Products.
Thank you Scott for the excellent service during the setup processes. Our employees love using you guys instead of going to local optometrist, we have had great feedback. The quality and price is far superior.
Your safety is our priority. Make your workplace safe with our range of premium quality safety eyewear
Frequently Asked Questions about Corporate Safety Eyewear Program
1. How do you get started?
To get started just fill out our corporate application. We will then give you a call to discuss further processes.
2. Is there a specific number of frames we have to purchase initially to get started?
No, you can place as low as 2 frame orders to get started with our eyewear program.
3. Do corporate clients get special discounts and benefits?
Our Corporate Prescription Eyewear Program offers special discounts and incentives for our clients. We pride ourselves in customization and creating a program suitable for your company.
4. Can we receive sample frames?
Absolutely, companies are eligible for up to 3 FREE sample frames.
5. What is your return policy?
6. Do you offer safety equipment aside from safety eyewear?
7. Is the Corporate Eyewear Program offered for international clients?
Yes, we offer international services and shipments.
8. What type of payment options do you offer?
We offer various options for payments. Companies can pay through a credit card during checkout as well as set up ACH and check payments by filling out our credit application.