Safety Protective Clothing
BEST DEALS AND LATEST SAFETY PROTECTIVE CLOTHING STYLES
Safety Protective Clothing
ONLY THE HIGHEST STANDARDS IN PROTECTION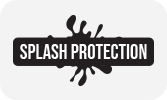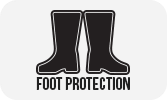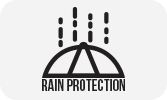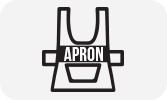 Safety Protective Clothing Collections
Find the Perfect Safety Protective Clothing for the job
Best Safety Protective Clothing
Protective Safety Clothing!
The right fabric makes all the difference when it comes to protective clothing. To invest in gear that will provide you with many years of total protection, give yourself time to review what materials the gear is made of and guarantee the best possible quality.
When you're wearing protective gear, the last thing you want is to feel overheated or uncomfortable. PPE safety gear made out of appropriate cooling materials can help to keep you nice and cool while ensuring your overall safety on the job.
Stay Protected with the right Safety Protective Clothing
ULTIMATE CLOTHING FOR PROTECTION & PERFORMANCE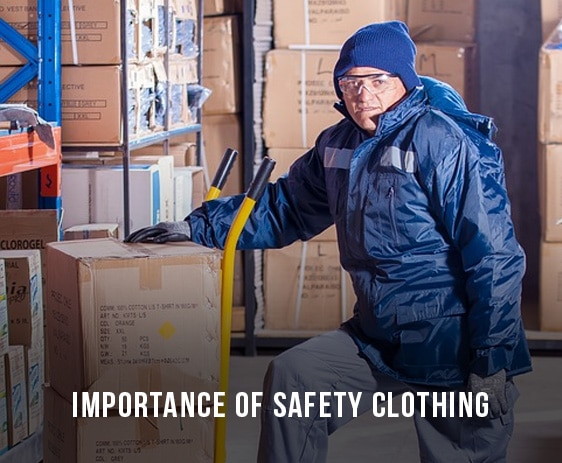 Importance of Safety Clothing
Staying safe while working in a hazardous field is a must. Wearing the most appropriate gear to protect you is a surefire way to perform your best and stay out of harm's way.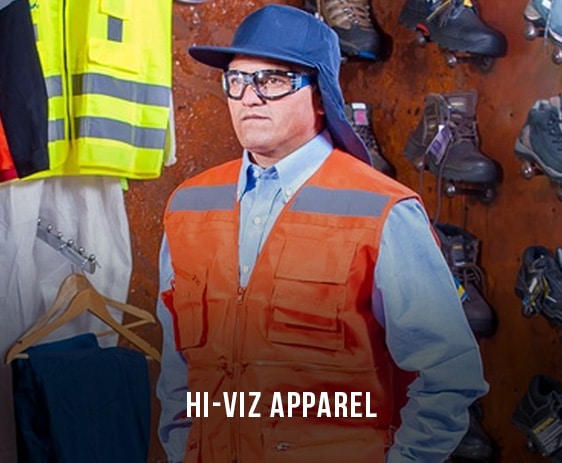 "Hi-Viz" stands for "high-visibility" and is a designation given to clothing aimed at making the wearer visibly noticeable in all conditions. Made of luminescent, reflective material, this gear reduces the odds of many common accidents.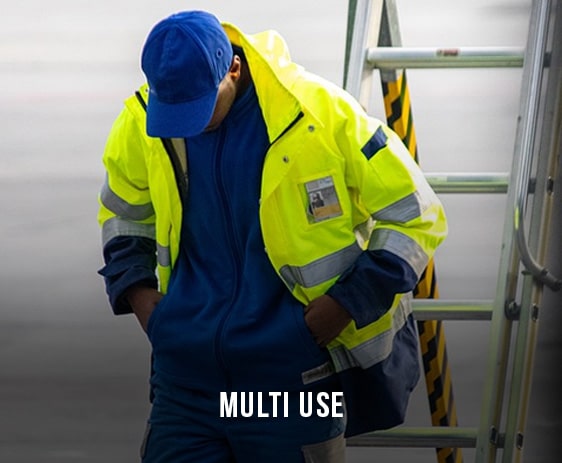 No matter what environment you work in, the right safety clothing can protect you in an array of situations. Whether you're looking to protect yourself from electric shocks, chemical burns, or dry particles, appropriate gear is a lifesaver.
Personal protective gear plays a big part in your overall health and safety while performing at your job. Whether you work in an industry that involves construction, manufacturing, or chemical rendering, appropriate gear helps to reduce the odds of a simple accident resulting in lasting consequences. Selecting the most appropriate gear for you comes down to assessing the most common risks in your field. From coveralls to boot covers, there is an array of quality protective options available that aim to keep you safe from head to toe.
Common Gear Options
There are a number of key items to focus on when you're looking for the best protective clothing for your daily routine at work. The most common items required by workers include hardhats, boots, face masks, hi-viz apparel, goggles, and gloves, among other options. Earplugs are another key piece of safety gear to purchase when you are in a space where loud sounds are commonplace. Studies have shown that sudden sounds of a certain decibel can result in prolonged tinnitus and even hearing loss in more extreme cases.
Protect Your Whole Body
Working in certain industries can pose a number of serious risks to your health and sense of well-being. When your line of work involves being constantly exposed to hazardous chemicals, for example, it is crucial that you invest in PPE safety gear that protects you all over. From the full-bodied protective garments that keep your skin safe to the accessories aimed at filtering out toxic chemicals in the air, taking time for safety can help you perform better on the job and put your fears to rest.
Not only does gear help to keep you safe and sound, it also improves the quality of your job. Companies operating in certain industries are required by law to meet a number of safety standards. When an employee fails to wear gear that has been regulated, it can have a negative impact on the company you work for and result in hefty fines and legal complications. By always staying on top of what is expected of you in regard to personal protective gear, you are doing your part to keep yourself and your career on a clear path to success.
Protective Clothing
Safety Gear Pro offers protection gear from head to toe. Our protective clothing keeps you and your workers safe at the worksite by reducing the risk of exposure to hazards. A part of the personal protective equipment, our protective suits are ideal for different work settings ensuring your works remain safe even in cases of accidents.
Made from premium quality products
Different clothing option for different industries
Offer protection from fire, cut hazards, chemicals, electric hazards, dry particles, asbestos and aerosol hazards, etc
Must-Have in the Chemical Industry
If you work in the chemical industry, hazmat suits must be worn at all times. These protective suits will keep you safe from chemical hazards, most of which go unnoticed. These suits are necessary for protection against chemical hazards, chemical vapors, liquids and small particles that can cause serious damage to the workers' health and body if not properly covered. At Safety Gear Pro, there are a number of hazmat suits that you can choose from to protect yourself from radiation and chemical hazards.
Keep Your Workers Safe and Sound
It is your responsibility to keep your workers safe from accidents in the workplace. While these accidents might be out of your control, what you can control is the extent of damage they do to people working for you. Our protective suits and clothing such as the hazmat suit can save you and your workers from lead, fire and splashes of metals. They will also keep them safe from biological hazards and contamination.
Your Safety – Our Products
While it may be your responsibility to keep your workers safe, we at Safety Gear Pro are here to help you by providing the right safety gear. Whether you need a lab coat or a tyvek suit, we have it all. You also do not have to worry about the wear and tear of these protective suits as they are made of high-quality material and using state of the art technology. We offer a wide range of safety workwear including but not limited to disposable protective clothing, turnout gear, safety gloves, lab coats flame and heat resistant clothing, tyvek suits, high visibility clothing, and chemical protective clothing, etc.
Keep your workers safe on-site each day with our premium quality protective clothing.  We aim to address all your safety needs and have safety gear to keep you secured from head to toe.