Prescription Vogue Sunglasses & Vogue Eyewear
BEST DEALS AND LATEST STYLES OF VOGUE SUNGLASSES
Filter by
Vogue Prescription Sunglasses Features
ONLY THE HIGHEST STANDARDS IN EYEWEAR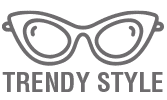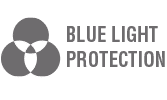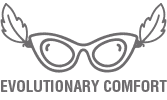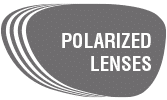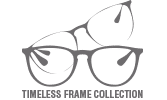 Categories Related to Vogue Sunglasses
Find Your Perfect Vogue Sunglasses & Vogue Eyewear
Vogue Sunglasses FAQs
Is Vogue Eyewear a Designer Brand?
Following in the footsteps of the Vogue magazine, Vogue Eyewear offers contemporary yet highly accessible high-end fashion. The VO4105S, with a sleek cat-eye lens and architectural styling, is just one of many stunning designs. Vogue Eyewear has been in business since 1973, providing fashionable Italian eyeglass designs that follow modern trends while incorporating timeless details.
Is Vogue a High-Quality Brand of Sunglasses?
Vogue Eyewear is an international brand dedicated to in-fashion, creative individuals who want to make a visual statement with lifestyle frames. Not solely for women, Vogue men's sunglasses offer the same benefits and exceptional style as women's sunglasses. Lightweight polycarbonate lenses and titanium frames make for superior durability and comfortable daily wear. A variety of options for the lenses allow for sunglasses that support single vision, bifocal or transition prescriptions.
Who Manufactures Vogue Eyewear?
Vogue Eyewear is manufactured by Luxottica, the world's largest eyewear design, manufacture and distribution company. Based in Milan, Italy, Luxottica is at the forefront of designer fashion eyewear. This authority in the eyewear industry has been producing Vogue Eyewear with both classic and fashion-forward style since 1990.
Do Vogue Sunglasses Have UV Protection?
These highly fashionable glasses have excellent lens options such as UV protection with extra clarity, offering 100% UV protection. Keep your eyes healthy while you go about your daily routine or spend recreational time in the sun. Vogue sunglasses provide trendsetting style and vision safety in one complete package.
How Long Does UV Protection on Sunglasses Last?
Sunglasses should be replaced every two years. The UV protective coating on the lenses degrades over time, allowing a higher percentage of UV rays to reach your eyes. Be sure to protect your vision and either replace your sunglasses or get new lenses for your frames after two years of wear.
Vogue Sunglasses Related Videos
WATCH & LEARN ABOUT VOGUE SUNGLASSES & EYEWEAR
Vogue Prescription Eyeglasses
Take a look at some of the most popular frames available for Vogue women's sunglasses and eyeglasses. The VO5053 is an exceptional choice for its clean, lightweight design and versatile frame shape. The VO2714 is available in two frame widths and the nylon material makes for a comfortable fit.
Vogue Prescription Sunglasses
Learn about the history of Vogue Eyewear and its reputation as affordable high-end fashion. We highlight a few of the most iconic sunglass styles from Vogue to help you narrow your search for the perfect frames. Check out the details and benefits of luxury lifestyle sunglass frames like the VO2606, a stylish frame that fits well on smaller faces.
Vogue Sunglasses Related Blogs
Learn more about Vogue Sunglasses
Clear Vision & Style in Vogue Sunglasses
FASHION, PERFORMANCE & STYLE IN VOGUE SUNGLASSES & VOGUE EYEWEAR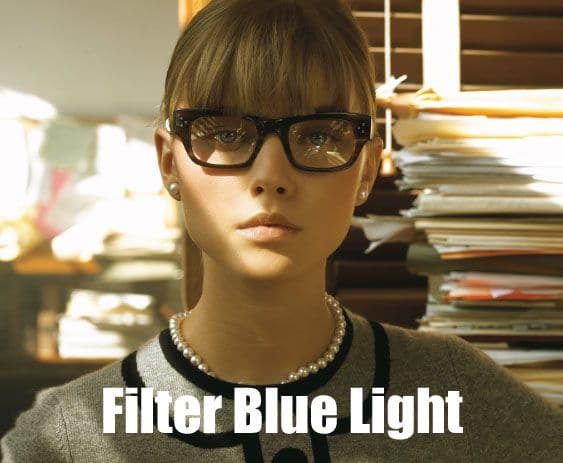 Whether you're looking at your computer monitor, smartphone or tablet, blue light can create eye strain, cause headaches and affect your quality of sleep. Choose the blue light filter coating for your Vogue lenses to protect your eyes from the blue light emitted by the electronic devices we use every day.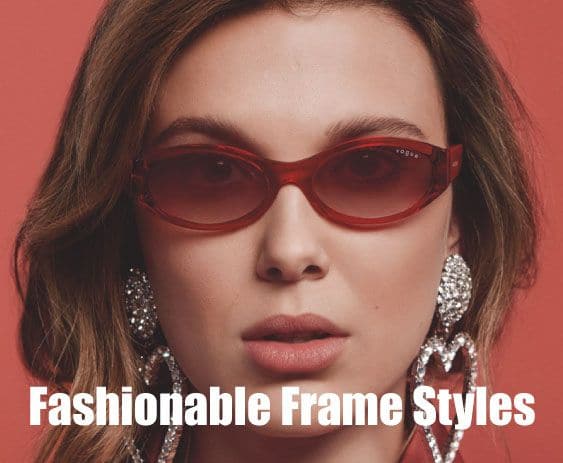 If you're looking for sunglass frames that speak volumes and never go out of style, Vogue sunglasses have you covered with everything from round rims to oversized frames that echo timeless celebrity fashion. Aviator style frames fit any face shape, while geometric designs create an avant-garde look sure to express your creativity.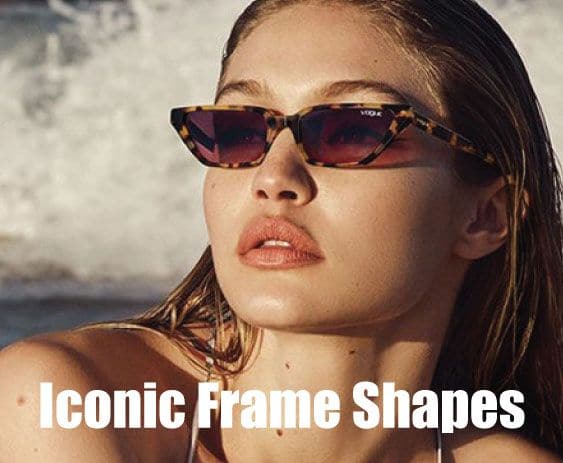 Vogue is known around the world for leading the fashion industry with innovative styles. This trusted name in fashion translates to Vogue Eyewear with classic frame shapes, such as the cat-eye style that defines the VO5317S, as well as more contemporary, lightweight designs as seen in the VO4107S.
Functional Design
Vogue sunglasses keep you in style while protecting your vision with lens coatings that block UV and blue light. These are lifestyle sunglasses that stand up to daily wear, utilizing state-of-the-art materials for durable frames that still pack a fashionable punch. Follow the groundbreaking trends set by the Vogue name with iconic styles and shapes that call back to old Hollywood and look forward to new fashion. Vogue Eyewear is here to help you express your uniqueness, your creativity, and your sense of luxurious design.